Thanksgiving is a week away, a day of traditions and giving thanks for family and friends. I host dinner every year, including turkey, tofu turkey, and other vegetarian dishes. Plus, after dinner, we always play the bowl game (that's what we call it, but it might be a name we made up, Haha).
I love traditions like that. But the big question is, "what are you wearing?" Ha! Below I'm sharing five outfits you can wear on Thanksgiving day and throughout the holiday season. I love the warm tones in these outfits, and I hope you do too!
One
Coated jeans are a seasonal favorite, and this denim by Paige is perfect to wear to a Thanksgiving gathering. I also like Halogen's striped cardigan and Sam Edelman's boots which are dressy and comfortable.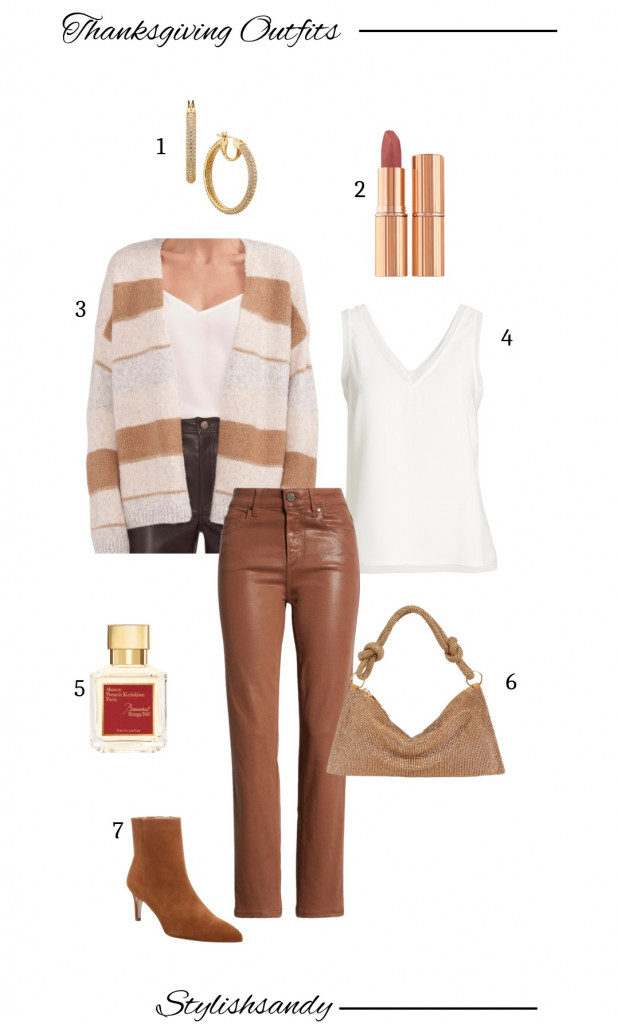 Two
Below is a pretty skirt combination by Rails. Wear them together or add a black sweater.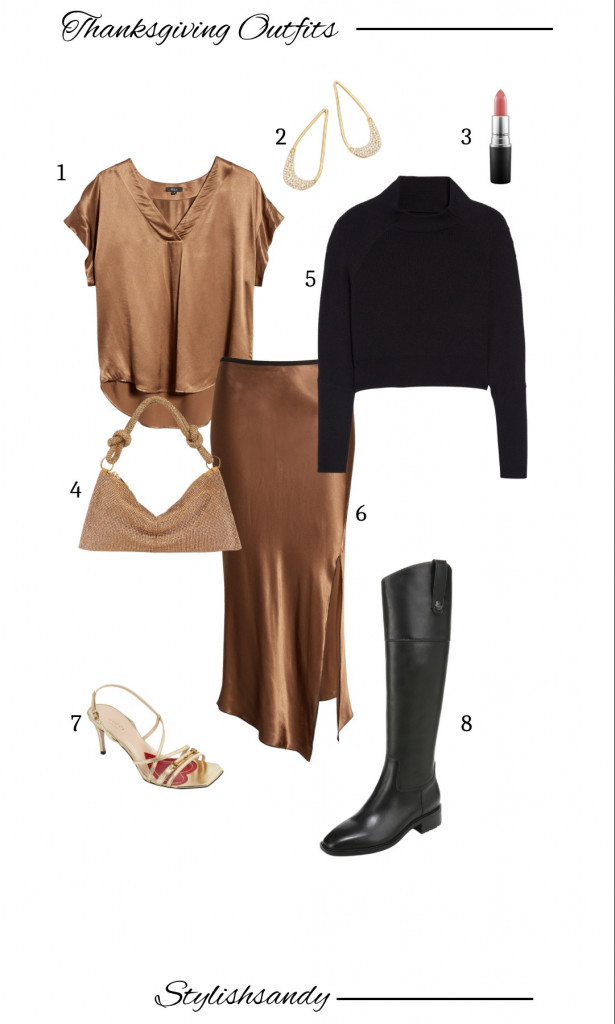 Three
I love wearing sequins, how about you? This bronze color blouse is pretty paired with black jeans by Mother. Plus, add extra sparkle by wearing gorgeous earrings now and later in the season. A nice clutch by Cult Gaia completes this look!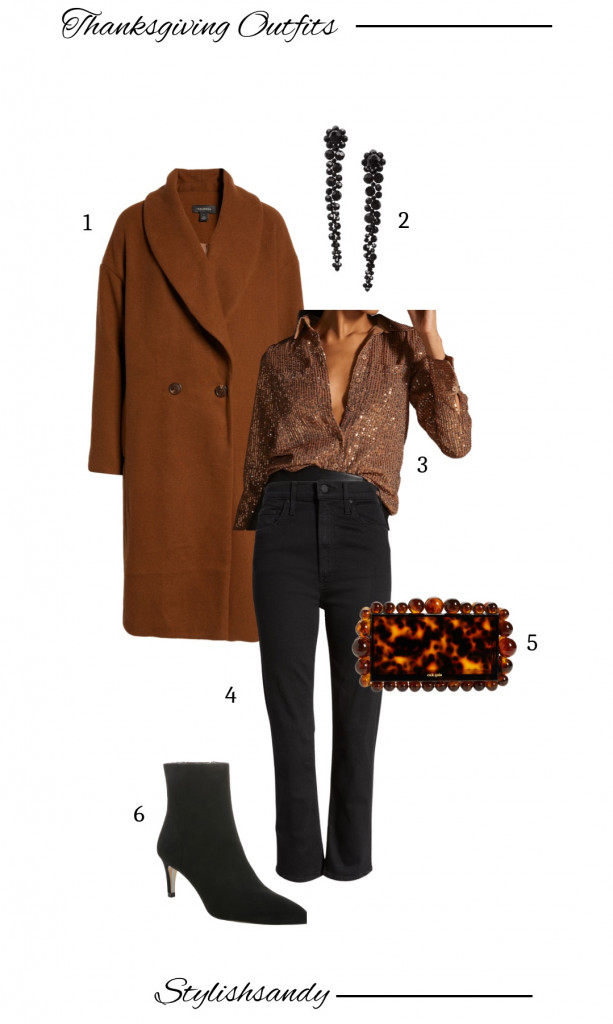 Four
Everyone needs a sweater dress for the fall. I like this dress styled with tall boots. Don't forget to add jewelry and perfume to complete the look.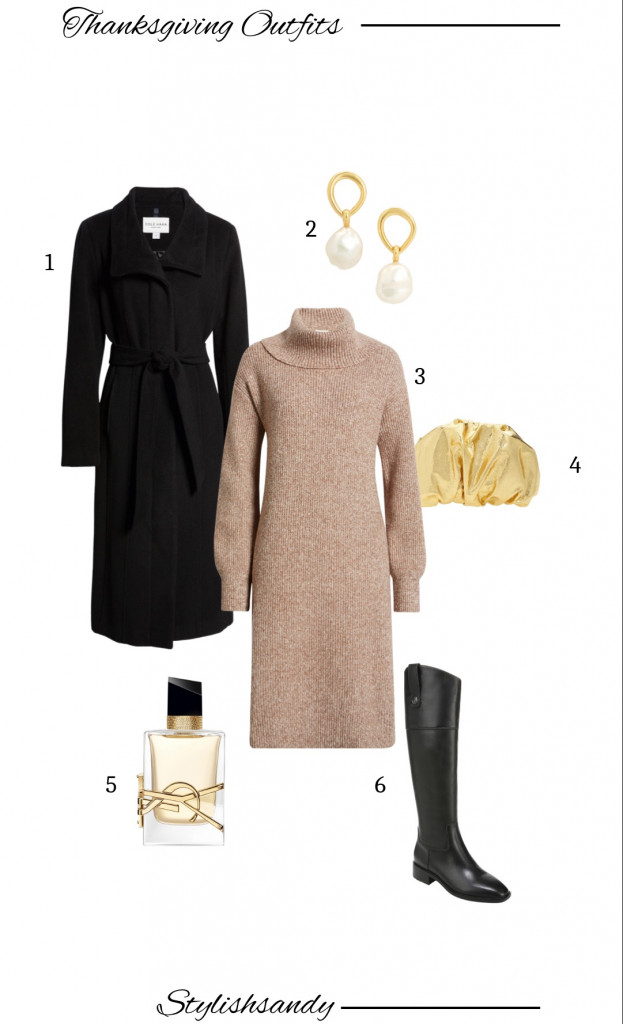 Five
If you like to wear a casual outfit on Thanksgiving, try wearing flared denim by Paige and a pretty lace top. Add a cardigan, available in multiple colors, by J.Crew, to complete the look.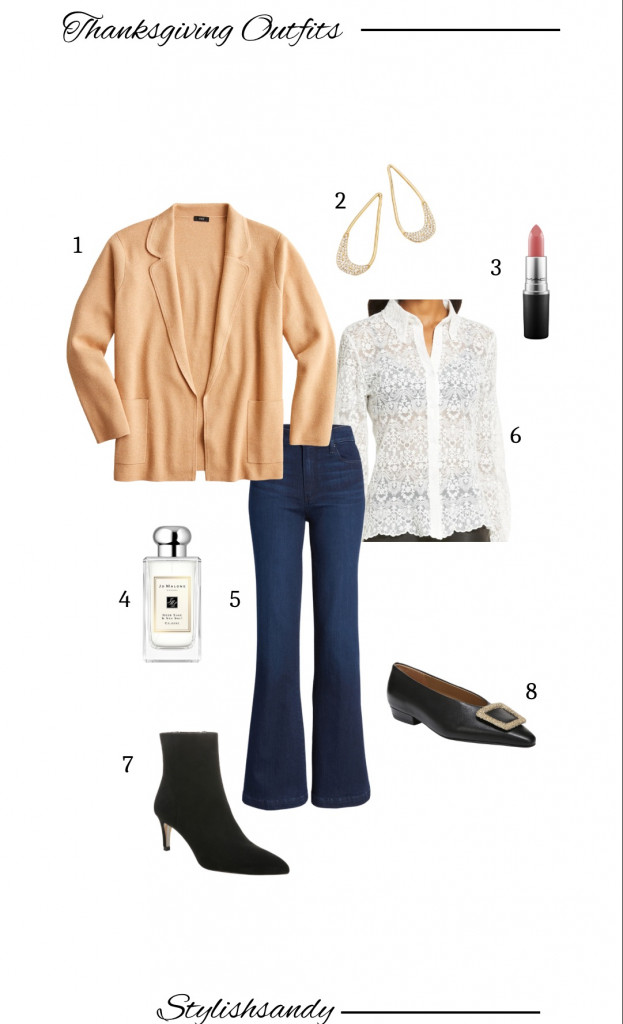 Thank you for reading.
Happy Thanksgiving!
xo Sandy