I love to research fashion trends, so when the online publication WHO WHAT WEAR asked me which trends get my closet up to speed, I was ready with a list. If you missed the article, you can read it here. 
Bold Colors
After a long period of wearing neutrals, it's time to add some color to our wardrobe. Bold colors like green, orange, bright pink, lavender, and yellow are trending this season. You can ease into the trend by adding one color or combine several; the choice is yours.


1 | 2 | 3 | 4 | 5 | 6 | 7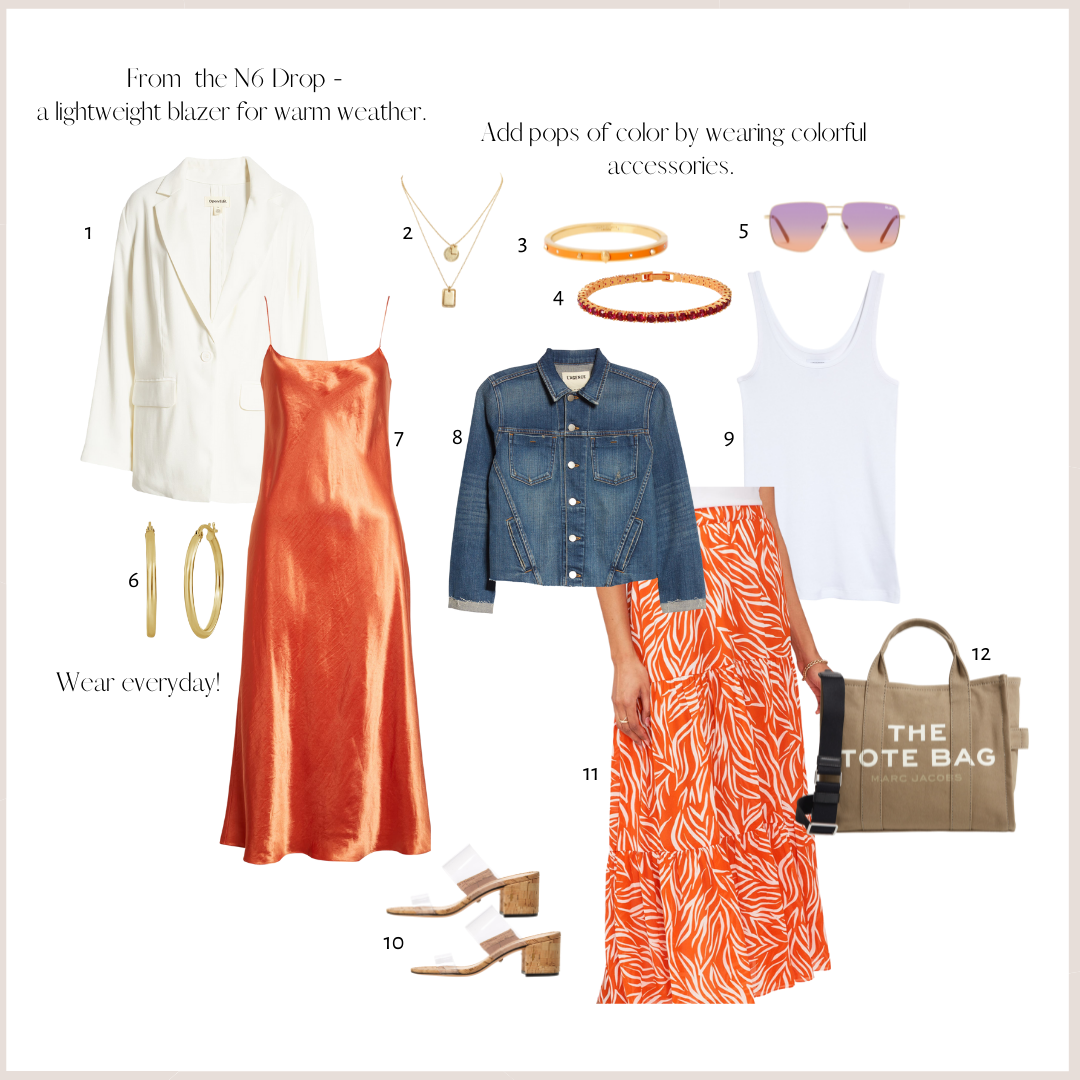 1 | 2 | 3 | 4 | 5 | 6 | 7 | 8 | 9 | 10 | 11 | 12

Maxi Dresses
I recommend adding a maxi dress to your wardrobe. From casual to dressy, there is a perfect style for everyone. Try wearing with sneakers or platform sandals for a relaxed cool-girl vibe, or wear with strappy sandals for an after-five look.

Additional Maxi Dresses

Cutouts
Cutouts provide a fun, unexpected element of style and glamour. I recommend wearing cutouts at the shoulder, waist, or back. Plus, a little goes a long way.

Additional Cutout Pieces

White Jeans
White and ecru jeans are trending this time of year and are a must-have to get your closet up to speed for summer. Try adding a relaxed fit like a straight-leg, bootcut, or flare option.

Additional White Jeans

Relaxed Blazers
Update your wardrobe by adding a relaxed-style blazer that will complete every look from day to evening. Try wearing it with matching wide-leg trousers, shorts, or your favorite denim. I love this relaxed oversized blazer by Open Edit, also part of the June N6 Drop. You can see all 6 pieces of the N6 Drop here.

1 | 2 | 3 | 4 | 5 | 6 | 7 | 8 

Straw Bags
Nothing says summer like a pretty straw bag. This eye-catching casual bag will accompany you to the beach or brunch.
Additional Straw Bags

White Tank Tops
Try wearing a tank top when you want a casual layer to wear with high-waisted jeans or trousers. You can have a blazer, denim jacket, or sweater close by if you like to cover your arms.

Additional Tank Tops

Thank you for reading.
xo Sandy