As a stylist, I'm always looking for new trends and everyday basics to add to my wardrobe. I'm a jeans girl and will never give them up, but I am always eager to try stylish and comfortable alternatives to classic denim. I also find that my customers are often looking for a good alternative to denim, too. Since wide-leg denim is on-trend but isn't always the perfect style of pant for many women, I thought I'd show you wide-leg pants in a lighter weight fabric that create a more forgiving silhouette. The Ganni pant, shown above, has a comfortable elastic high-waist and may be dressed up with heels or dressed down with flat sandals or sneakers. Other options are below.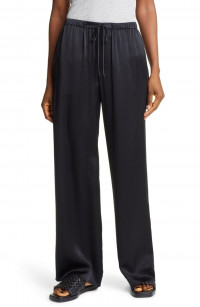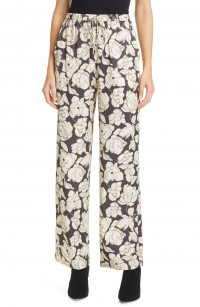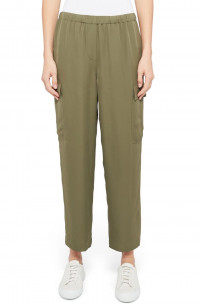 Most of us have been wearing a version of jogger pants over the past year. This one below is a little different than most. Made of stretch cotton, a paper-bag waistband, and detailed silver buttons, this Veronica Beard jogger (shown below) may be dressed up with heels or worn casually around the house with sneakers. I also like the Paige Mayslie joggers as well. These joggers are available in various colors and have quickly become a favorite pant for many of my customers.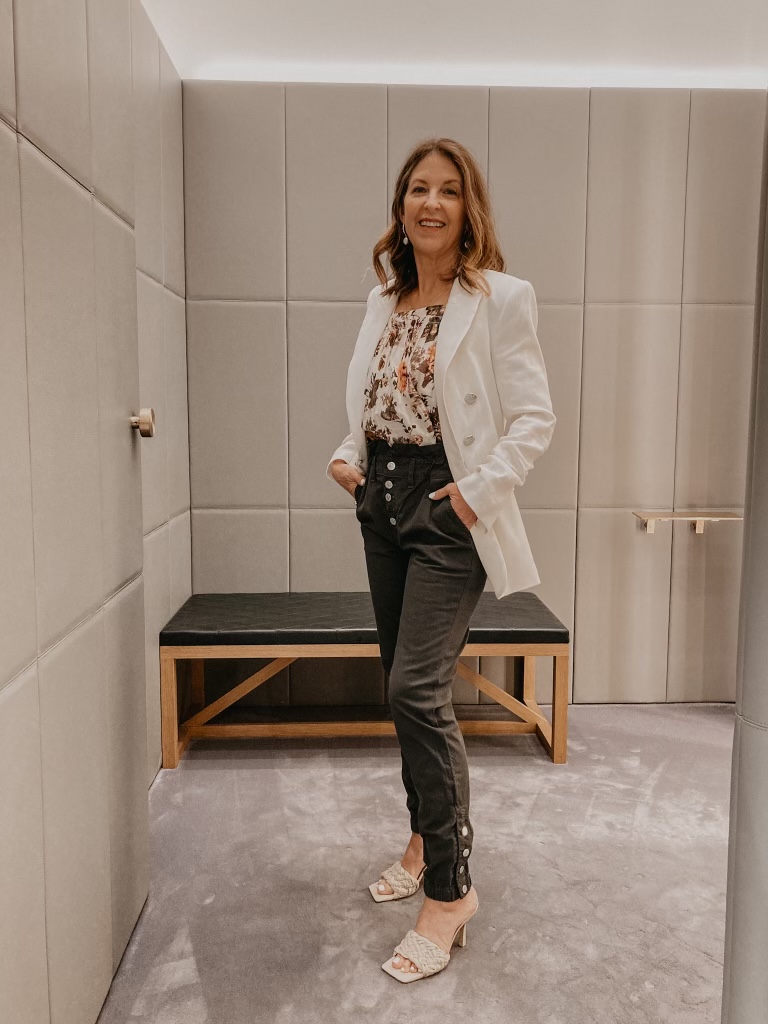 Jogger  Capsule – Style Board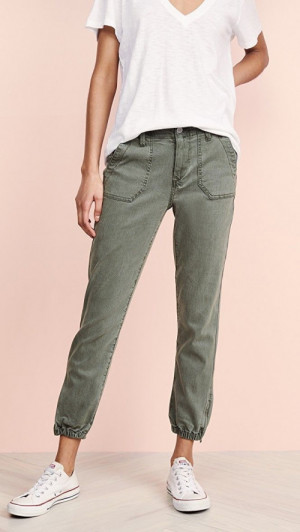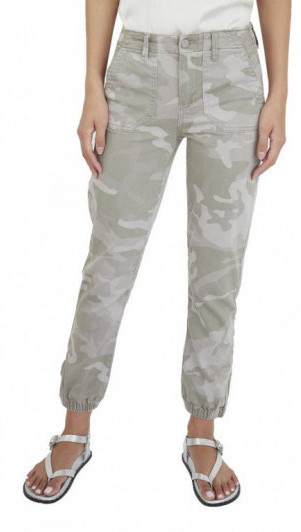 Thank you for reading.  I hope you try a new style of pant for spring!
-Sandy