With the start of fall weather, my skin needed a little TLC, so I looked for a new skincare product to improve my hydration and help smooth out my fine lines and wrinkles. A friend recommended I try the L'Oreal Paris Age Perfect Cell Renewal Midnight Serum. I tried the Serum and noticed my skin felt softer within the first day of use. The Midnight Serum, which I purchased at Walmart, is a powerhouse anti-aging serum that helps reveal younger-looking skin. Who doesn't want younger-looking skin? I liked the Midnight Serum so much I decided to try a few other L'Oréal anti-aging products
Easy 4-Step Skincare Routine
The Midnight Serum was easy to incorporate into my easy 4-step evening skincare routine. First, I start my routine by cleansing my face with the L'Oreal Paris Age Perfect Cream Cleanser for Mature Skin.  This cleanser is gentle and washes away any excess makeup, and leaves my skin feeling clean and smooth.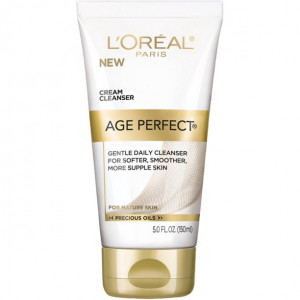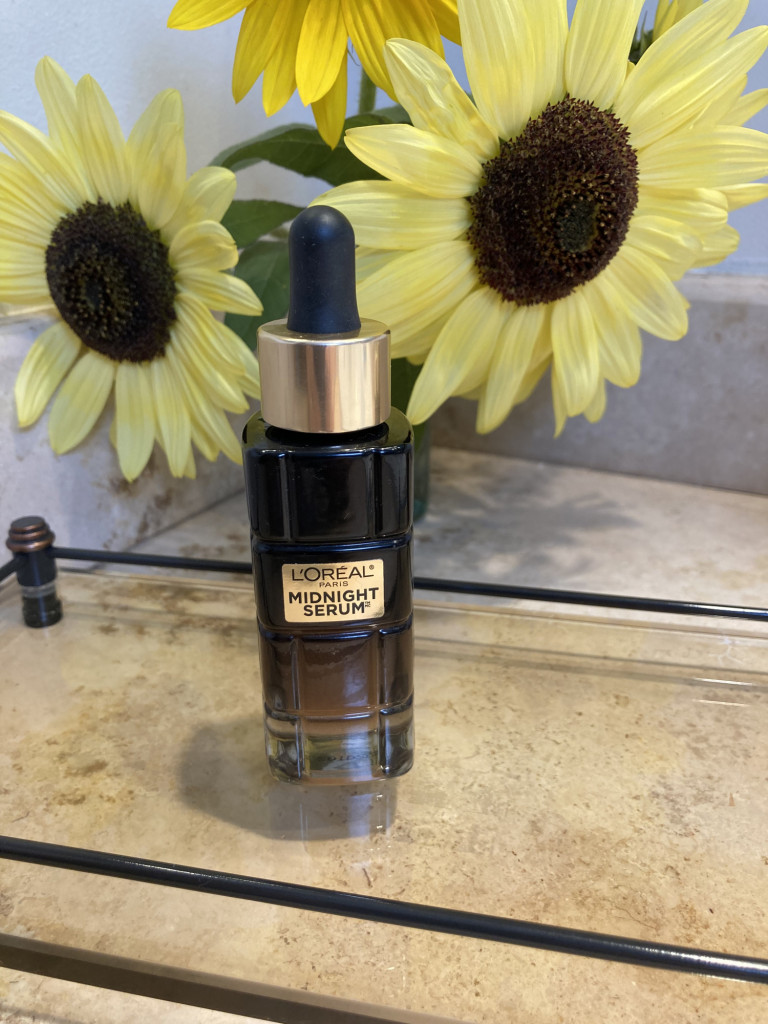 L'Oréal Age Perfect Cell Renewal Midnight Serum

In the second step, I use 5-6 drops of the L'Oréal Paris Age Perfect Renewal Midnight Serum on my face. I like the soft feeling of the Serum; it's non-greasy, and it absorbs quickly into my skin. There are a few other details about the product I find interesting: the Cell Renewal Midnight Serum sets a new standard for luxury serums. It is preferred over the number 1 luxury night serum. It's an anti-aging product with patented antioxidants, vitamin E, and Hyaluronic Acid. Working while you sleep, your skin reaches the peak of cell renewal—resulting in millions of new cells generated to reveal smoother and more radiant skin. I have sensitive skin, so I was also pleased to read the Serum is effective for all skin types and tones and is dermatologist-tested.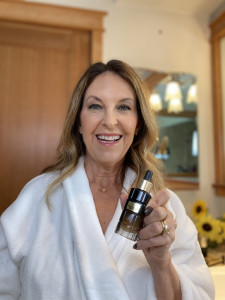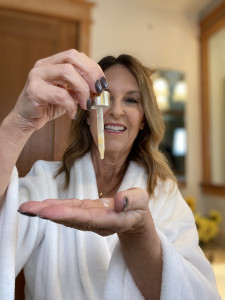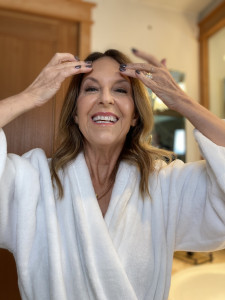 Next, I want to use a moisturizer that provides extra moisture and hydration while I sleep. I tried the L'Oreal Paris Age Perfect Cell Renewal Anti-Aging Night Moisturizer. It is luxuriously thick, feels smooth on my skin, and has a pleasant fragrance.

Finally, the last step is applying the L'Oreal Paris Age Perfect Cell Renewal Anti-Aging Eye Cream Treatment around my eyes. It's non-greasy, is cooling, adds extra hydration, plus it also helps reduce dark circles, bags, and puffiness around my eyes.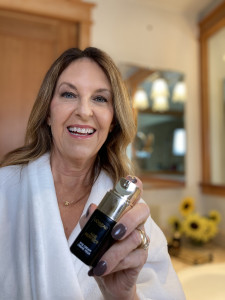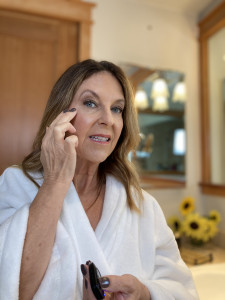 Thank you for reading.
xo Sandy
This post is sponsored by Walmart.