The Nordstrom6 is a group of six women from around the country, each with a unique sense of style and armed with an epic amount of styling experience at Nordstrom. Last year when retail brick-and-mortar stores closed due to Covid, my friend Jennifer Sattler @closetchoreography sought out the best Nordstrom personal stylists she could find who wanted to stay connected to their clients and also wanted to grow their online business. Jennifer reached out to many stylists, but six agreed to try it out and here we are.  We offer support to each other, text every day, and host lively house party calls to create the content we share on our platforms each Sunday. During a recent House Party call, we decided to create a list of six of our favorite finds for spring. Below are some of our favorite items. Please take a look; I'm sure you will find some things you like.
1. Sandals
This season we all agree we like the square toe sandal trend. Jelly sandals and padded slides are at the top of our list too. Here are a few sandals I picked from our list of favorites. I added a few extra sandals too.

2. Totes and Handbags
Handbags and totes may be our favorite category (after shoes)! With so many options, here are a few of our favorites.

3. Spring Dresses
We all love to wear dresses in the spring and summer. Below are a few that are casual and easy to wear. Pair with a fun sneaker, sandal, and a denim jacket, and you are ready for the day.

4. Favorite Denim
I have tried on many pairs of denim this spring, and I know my Nordstrom6 friends have too. Below are some of our favorite styles, which fit a variety of body types.

5. Jewelry Finds
Accessorizing with jewelry will dress up any outfit. I like wearing three gold chains with my white ATM t-shirt. I immediately feel put-together.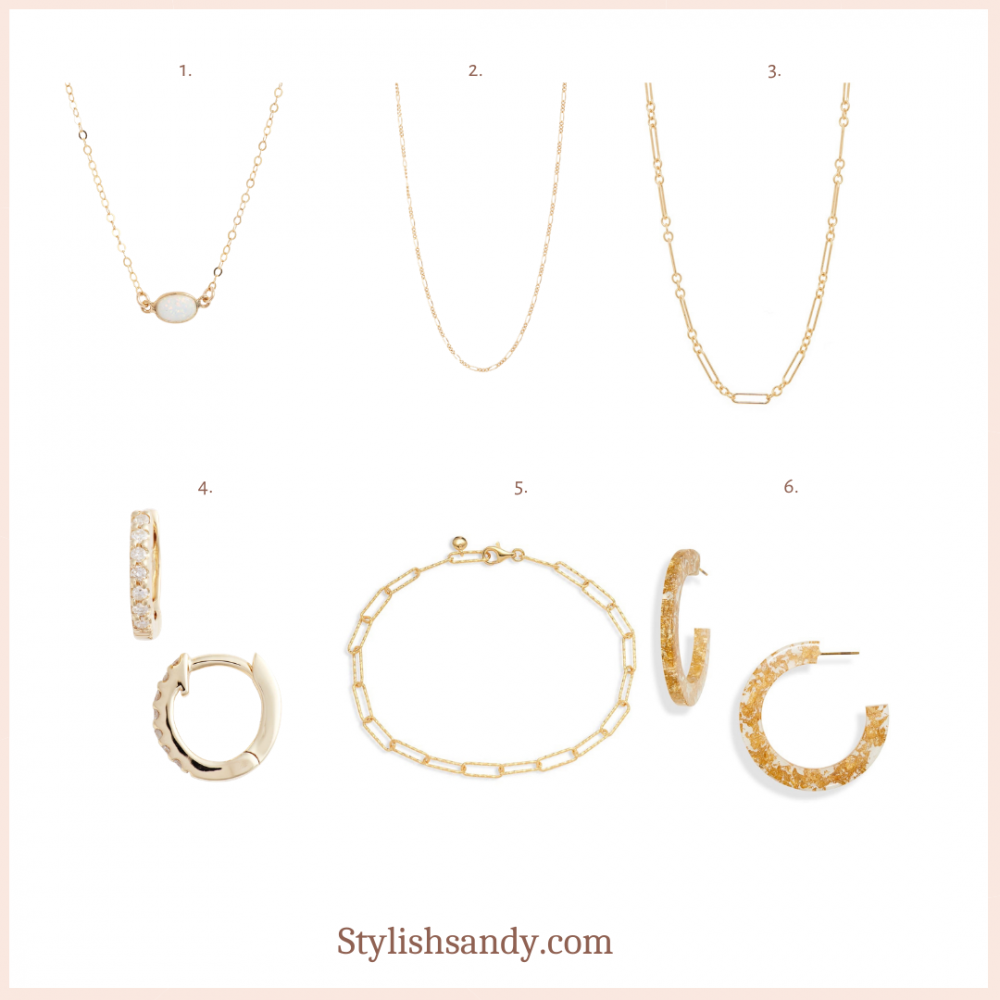 6. New Beauty Discoveries
Skin and beauty care items are always top of mind for us. Below are a few of the beauty products we love right now.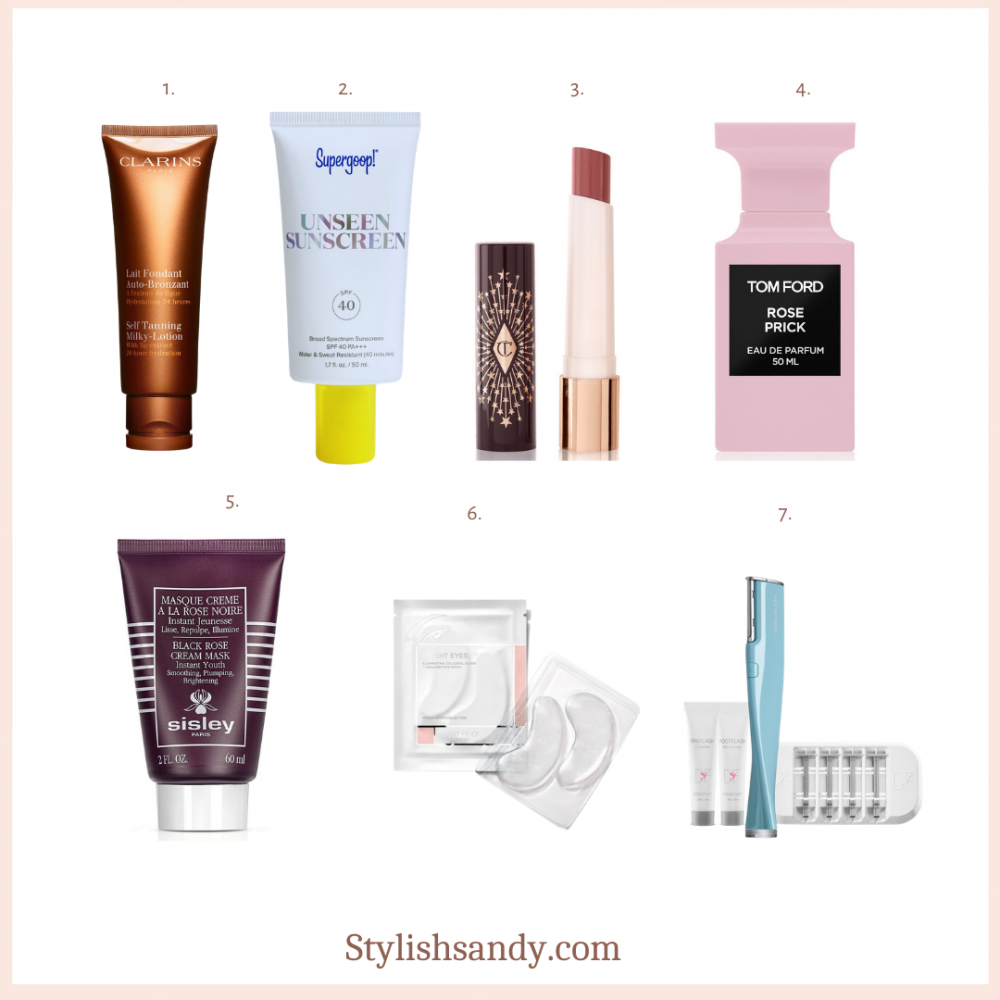 Thank you for reading.
-Sandy