With Spring right around the corner, I've put away my boots and traded them in for slides, updated sneakers, and loafers. I suggest my customers do the same to be ready for the new season and have plenty of opportunities to wear their Spring shoes. Whether you are running errands, working from home, or going back to the office, I think you'll see a new pair of shoes to fit your lifestyle. 
Classic and Retro Sneakers
Slides
Kitten heel sandals are trending and can be more comfortable to wear than high heels, making them an easy addition to your shoe collection. They are the perfect sandals to wear with dresses, slacks, or your favorite jeans. Try them in tan, black, white, or even a pop of color.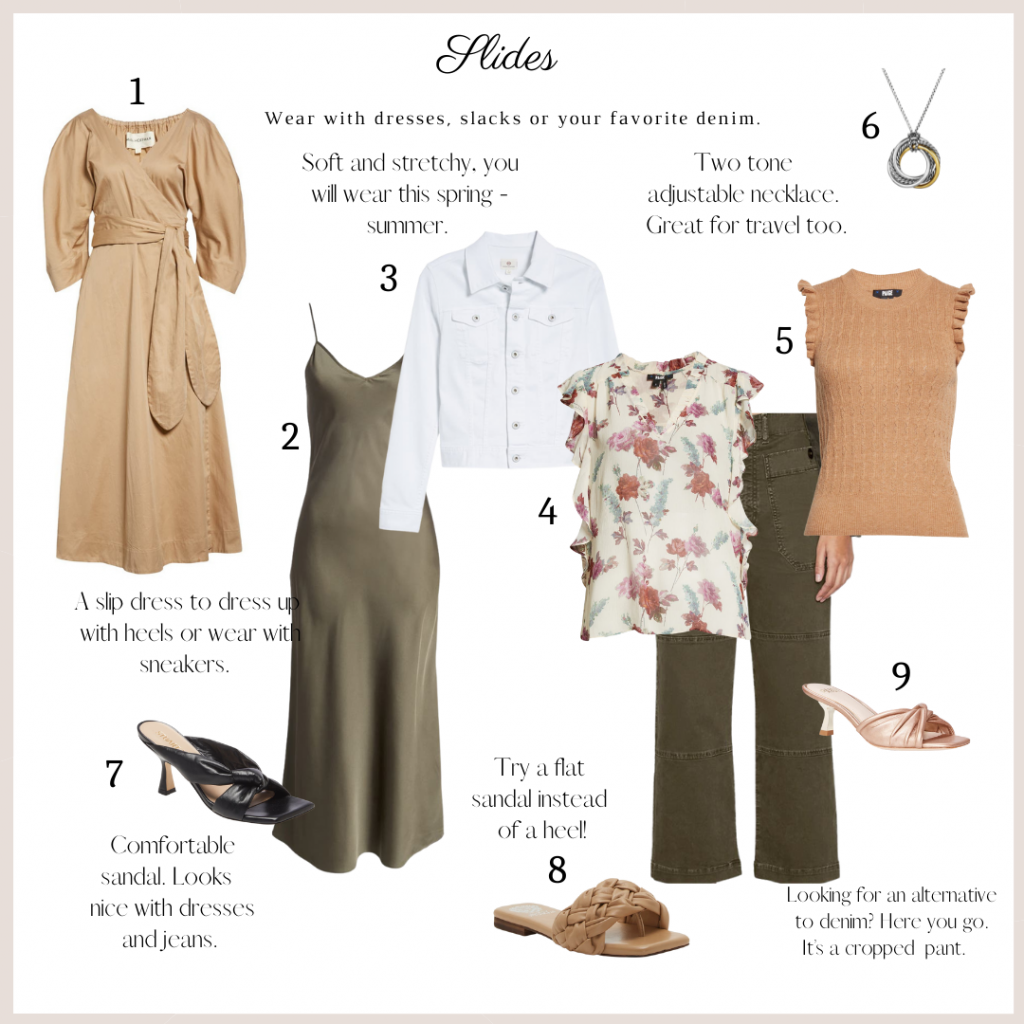 1 | 2 | 3 | 4 | 5 | 6 | 7 | 8 | 9

Additional Slides

Loafers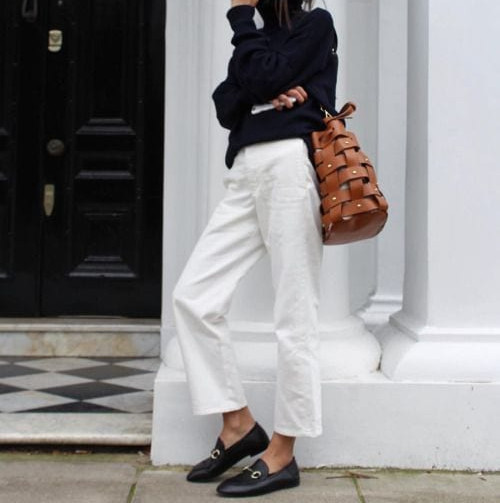 Style inspiration from Pinterest 
If you are going back to the office or want a sneaker alternative, try wearing a classic loafer with straight-leg or flare denim. For example, the Gucci Brixton Horsebit loafer is a popular classic. It's a splurge shoe but one that you will wear for years. An alternate is the Lior loafer by Sam Edelman. It's moderately priced, and there are various colors and patterns to choose from.

Additional Loafers

In case you missed it, you may read my last blog post here.
Thank you for reading.
xo Sandy