It's still summer, but soon the weather will cool off, and you will want to transition your wardrobe from Summer to Fall. So, I'm sharing tips on how to style the summer jeans and dresses you love into fall outfits. Here's how to do it.
1. Layer Up
With the change of seasons, add layers to your outfits! I live in the Pacific Northwest, and our fall weather is unpredictable; we have cool mornings with warmer afternoons, so it's essential to add layers like long sleeve blouses, cardigans, and crewneck sweaters to create transitional looks.
Stylist note: As I'm writing this blog, my husband and co-worker in the tech industry are commenting on how difficult it is to predict the weather and layer for this time of year. Ha!
How To Style Fall Layers:
1 | 2 | 3 | 4 | 5 | 6 | 7 | 8 | 9 | 10

2. Wear Leather, Fuax Leather And Utility Jackets
A few jackets to get you through this transitional period are leather or faux leather, utility jackets, and blazers. Leather jackets are trending, easy to wear, and will update your wardrobe for fall. For example, try adding a bomber, Moto style, or car coat. Plus, utility jackets, and blazers, are perfect styles to add to create an early fall look.
How To Style Jackets: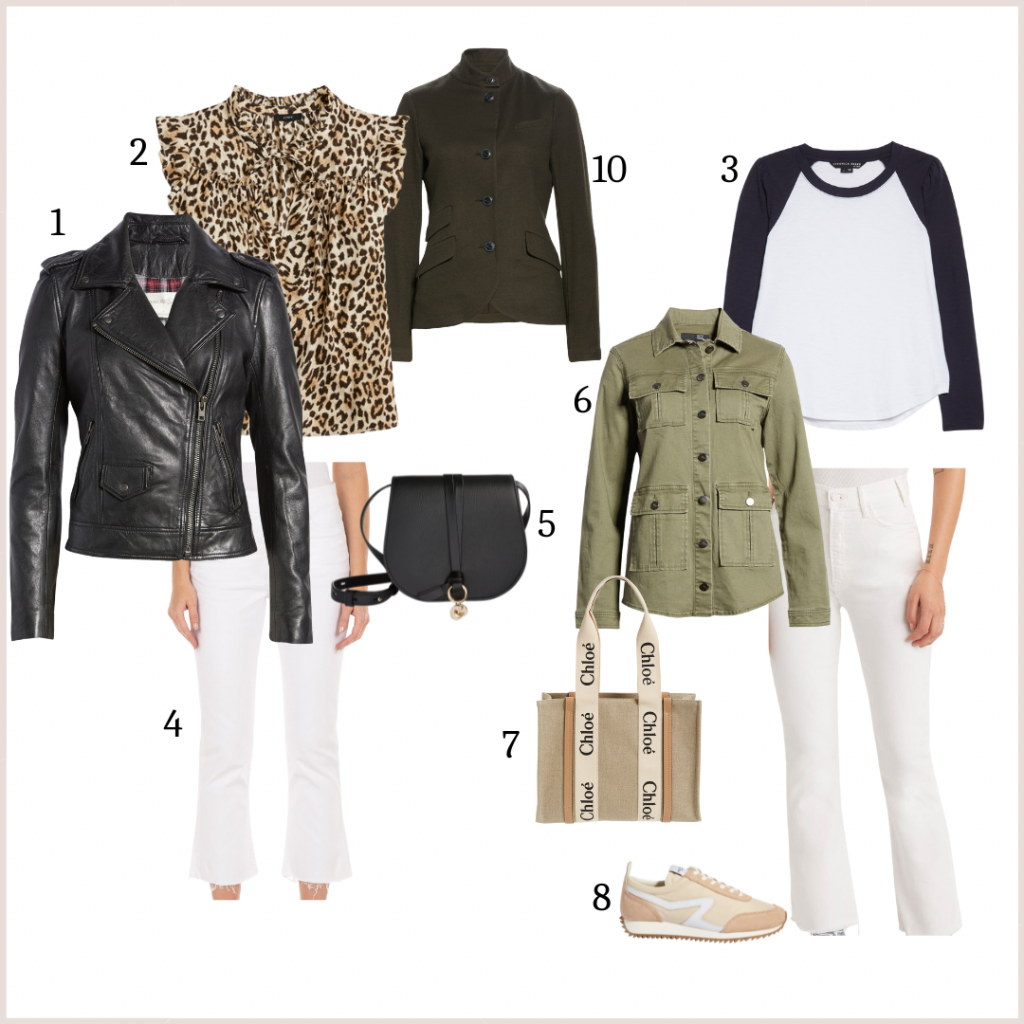 1 | 2 | 3 | 4 | 5 | 6 | 7 | 8 | 9|10

3. Add Autumnal Colors
Transition your summer to fall wardrobe by adding autumnal colors. It's easy to incorporate rich, warm tones that give the cozy feeling of fall, like rich orange, burgundy, brown and green. Other color trends for fall that will add a pop to your wardrobe are red, purple, and pink.

How To Style Fall Colors:

1 | 2 | 3 | 4 | 5 | 6 | 7 | 8 | 9

Thank you for reading!
Please don't hesitate to contact me with questions.
xo Sandy