Every year I get reenergized by the fall weather and the new arrival of fall clothing and footwear.  This year is no exception. With so many shoes trending, I thought I would share some of my favorites for this season. Here are six shoe categories to help cover all of your footwear needs.
Flats and Mules
My number one go-to shoe I wear several times a week is the black flat.  I love wearing this shoe with denim, a blouse, and a blazer. A basic outfit, yet I always look polished and feel comfortable.  The Gucci Brixton pictured below is a classic soft leather loafer which adds adds a finishing touch to any outfit.

Gucci Brixton Loafer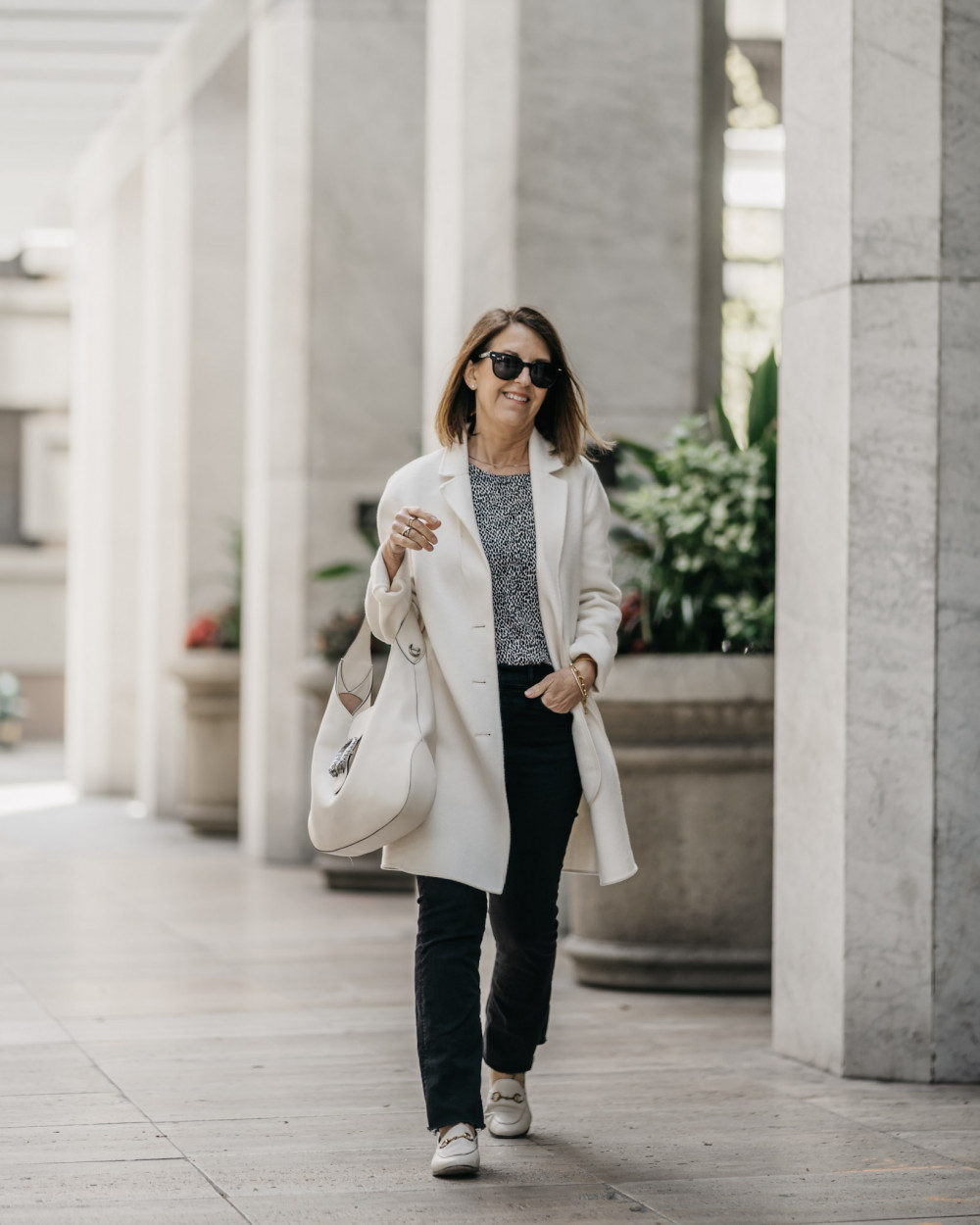 Gucci Brixton Loafer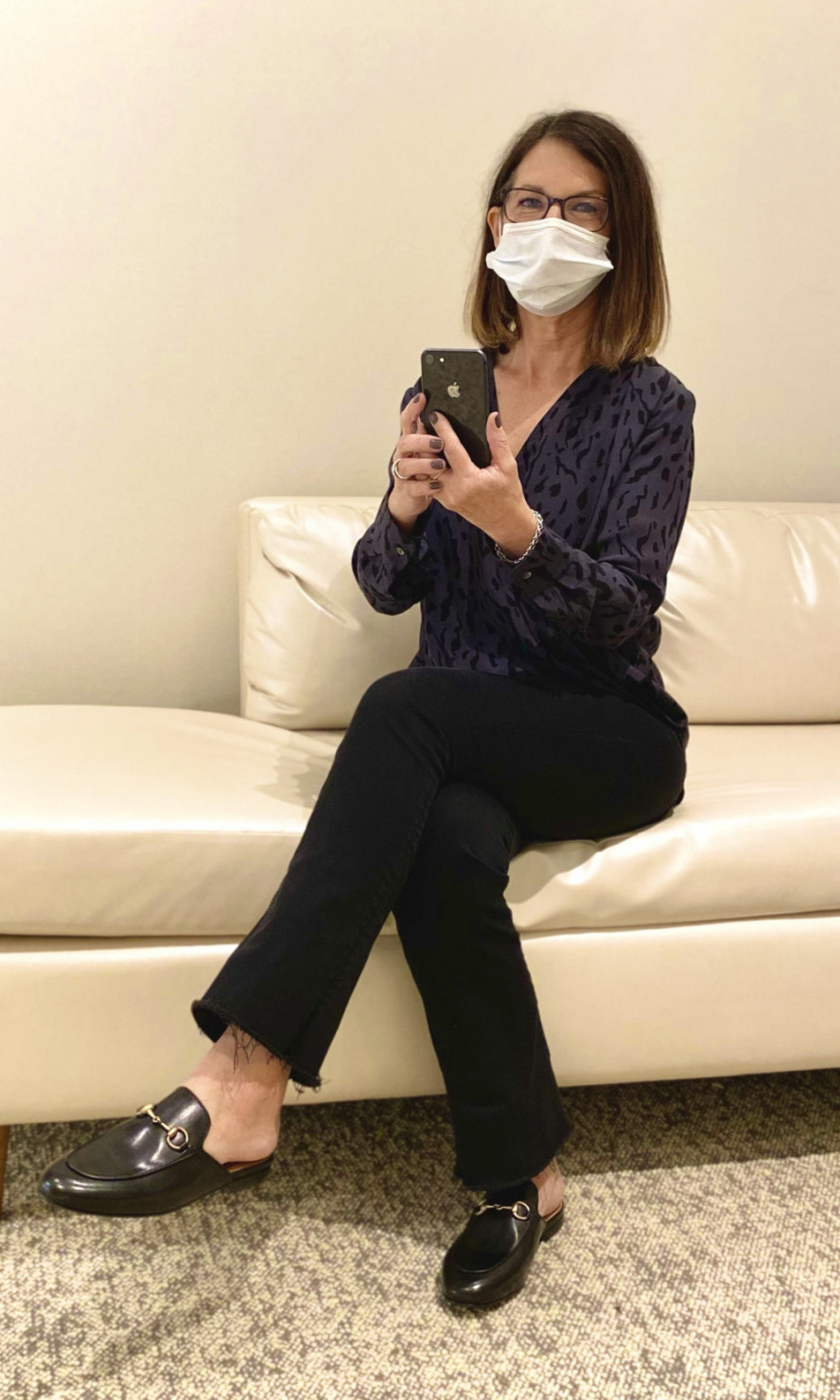 Gucci Princeton Loafer Mule
I like wearing a black mule too.  The look is more casual than a loafer, yet always looks chic with a crop flair, straight or skinny denim.  An additional accessory is my mask. Wearing a mask while working in the store is my new normal!

Sneakers
If you know me, you know I love to wear sneakers. I am so happy the athleisure look is still going strong and that it's trendy to wear sneakers with skirts, dresses, and denim.  Many of us are working from home so a good sneaker will fit right into our wardrobes.  Whether  a clean, classic white tennis shoe, like an Adidas or Gucci, or a cool-girl sneaker like a P448 or Golden Goose, you'll always have the right shoe to wear for the athleisure look.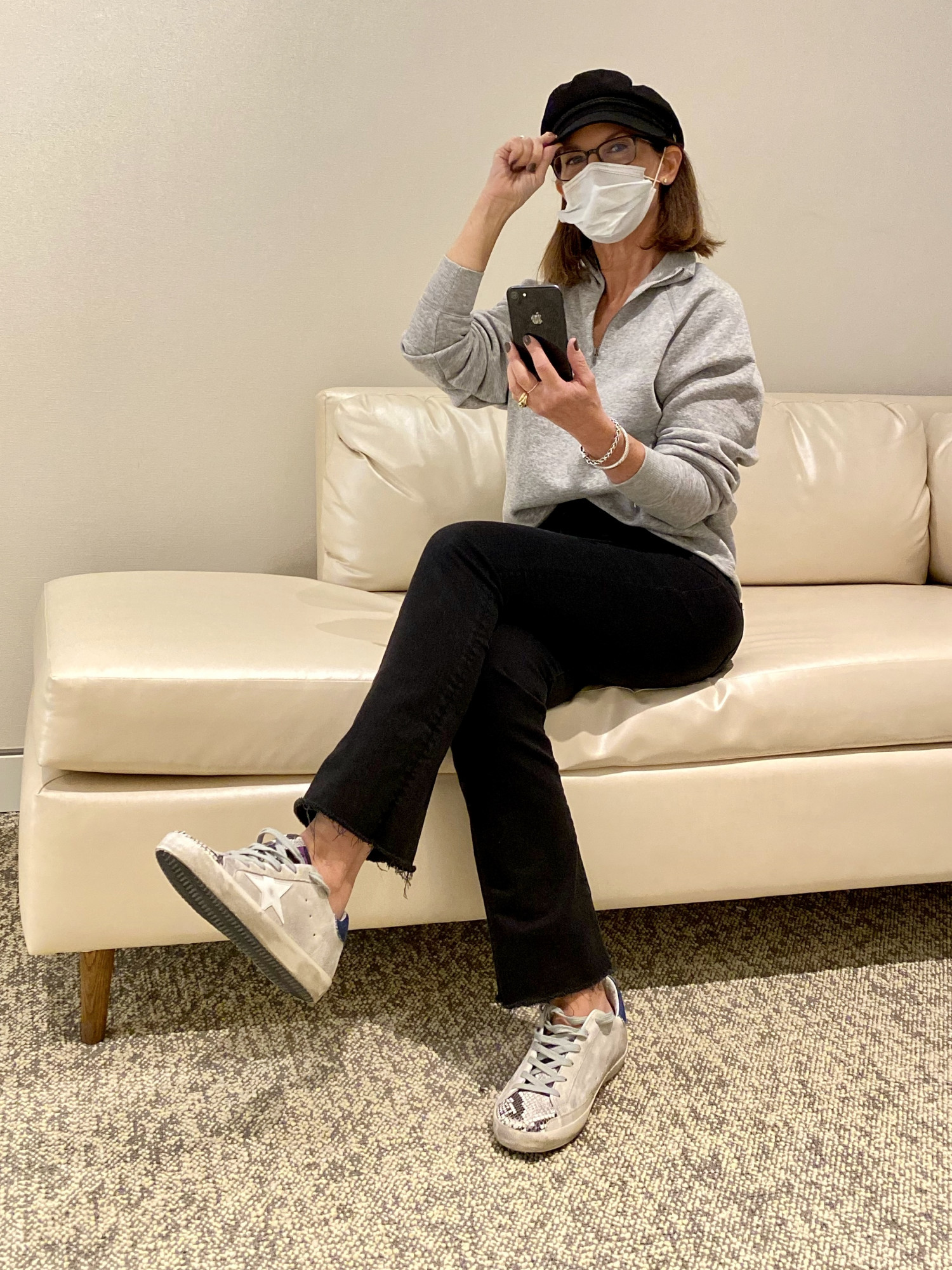 Golden Goose
Golden Goose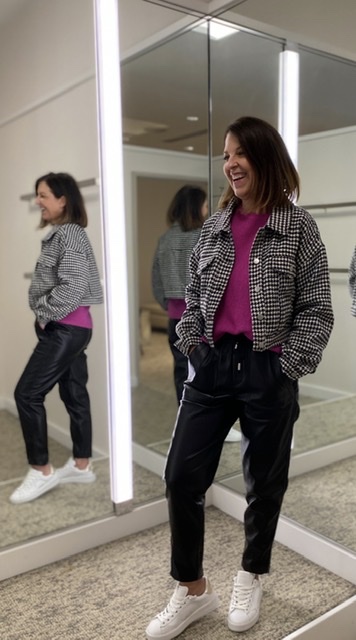 Addidas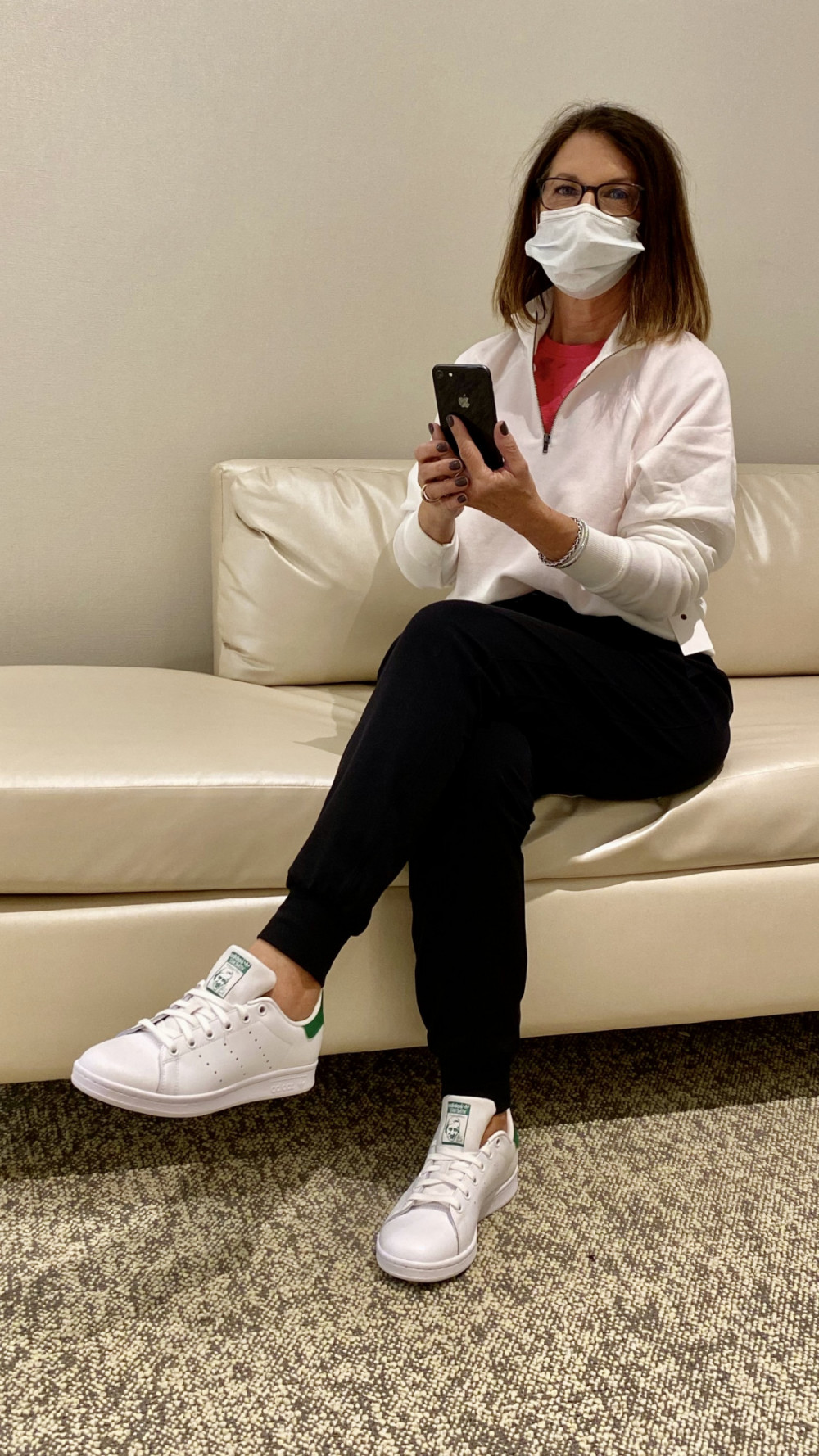 Addidas

Everyday Boot
I categorize the everyday boot as one that is just that, a boot you will wear often. Try wearing them with skinny or straight leg denim.  This season I've picked two everyday boots I've found that are comfortable and will update your current boot wardrobe.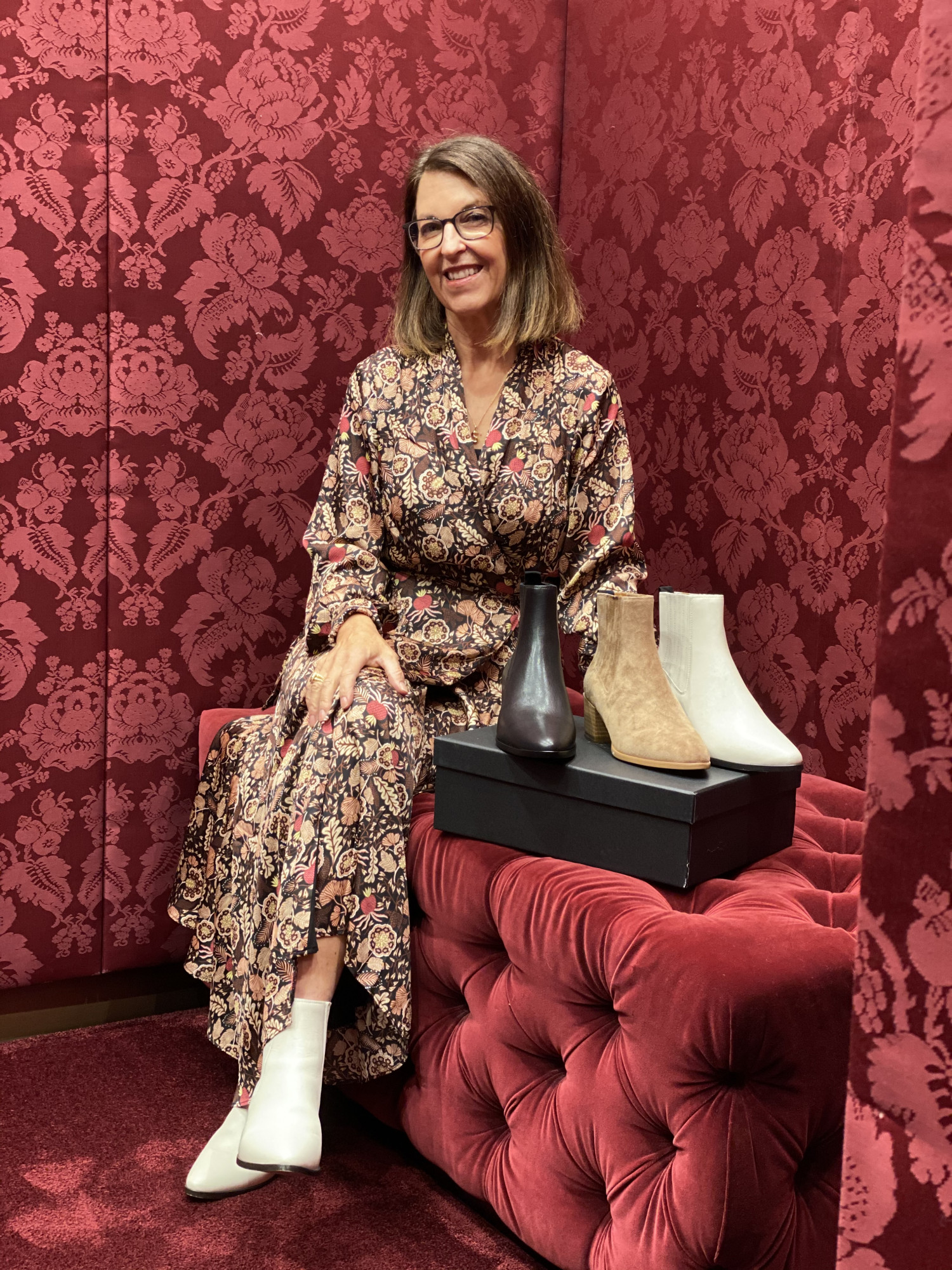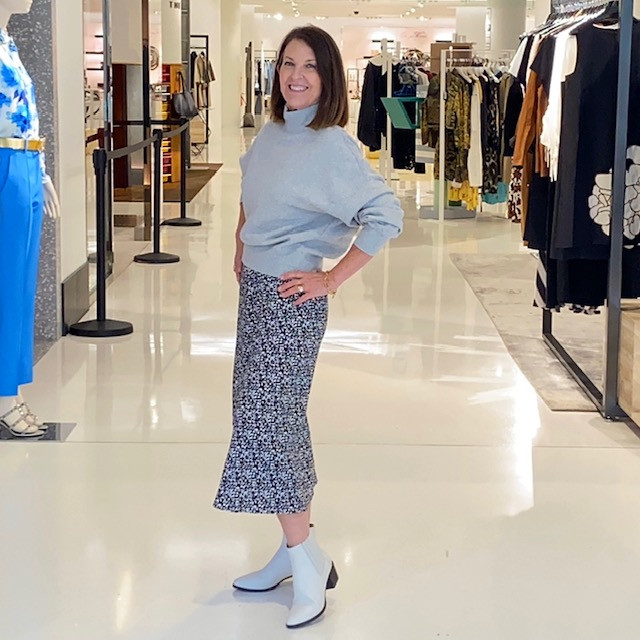 Pictured above is the Rag and Bone Rover Chelsea boot. I have to say, this is by far the most comfortable boot I've worn in a long time.  I walk many miles a day and I can wear this boot all day without any complaints.  This boot is so comfortable I bought it in 3 colors, and it is and will be, my go-to boot for the season. The black boot is chic and looks great with all my black jeans, the camel color pairs well with my blue denim and the white boot goes with everything in my wardrobe! I especially like the white boot with dresses and skirts as it offers an element of surprise.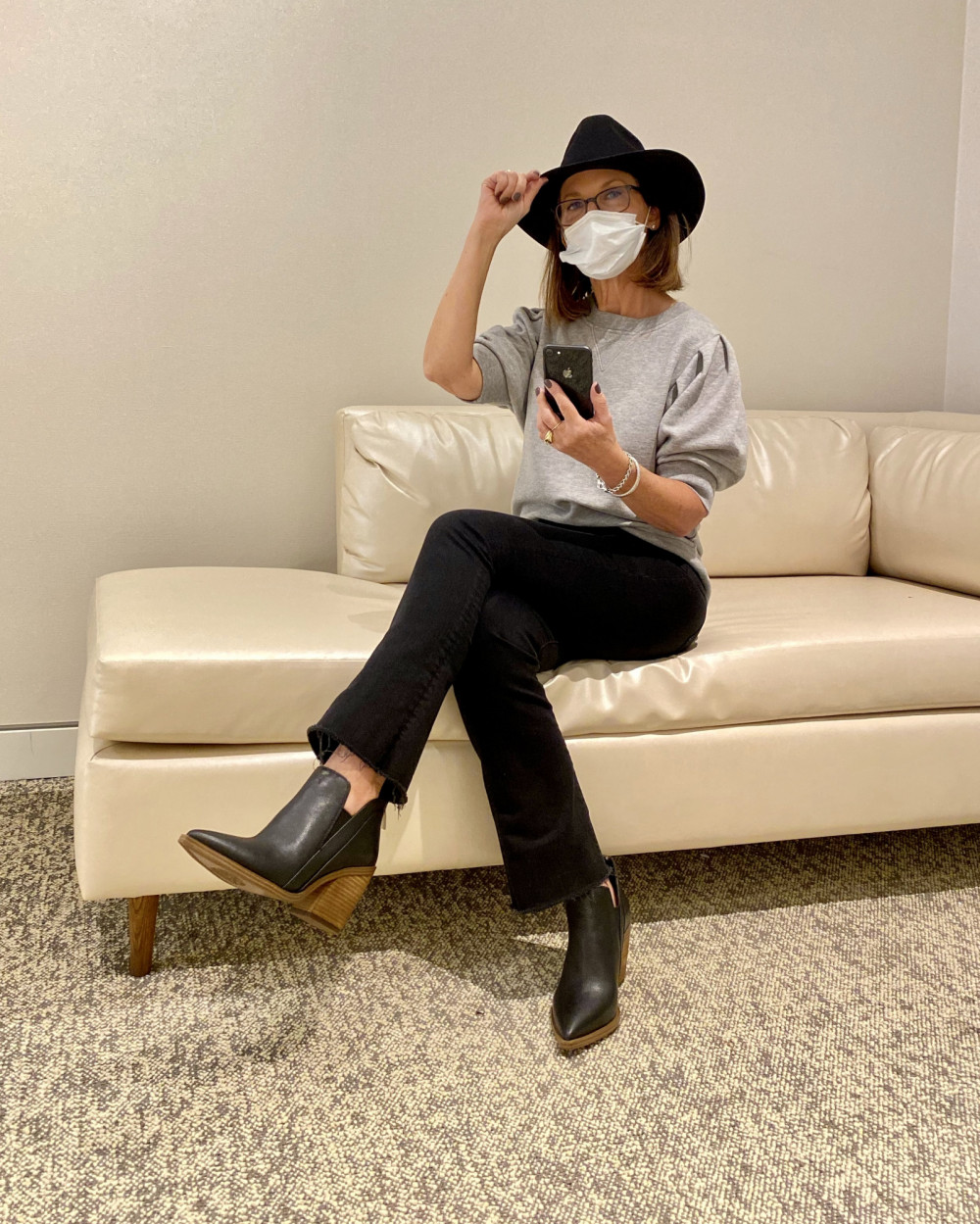 This block heel boot by Vince Camuto is comfortable and economical. Styling tip, wear the Tuscan taupe suede or snakeskin with denim and a camel color sweater for a chic daytime look.

Combat Boot
The combat and hiking boot made its way onto the fashion scene last year. This year the heavy sole, lace-up front trend is still going strong. Here are a couple of my favorites.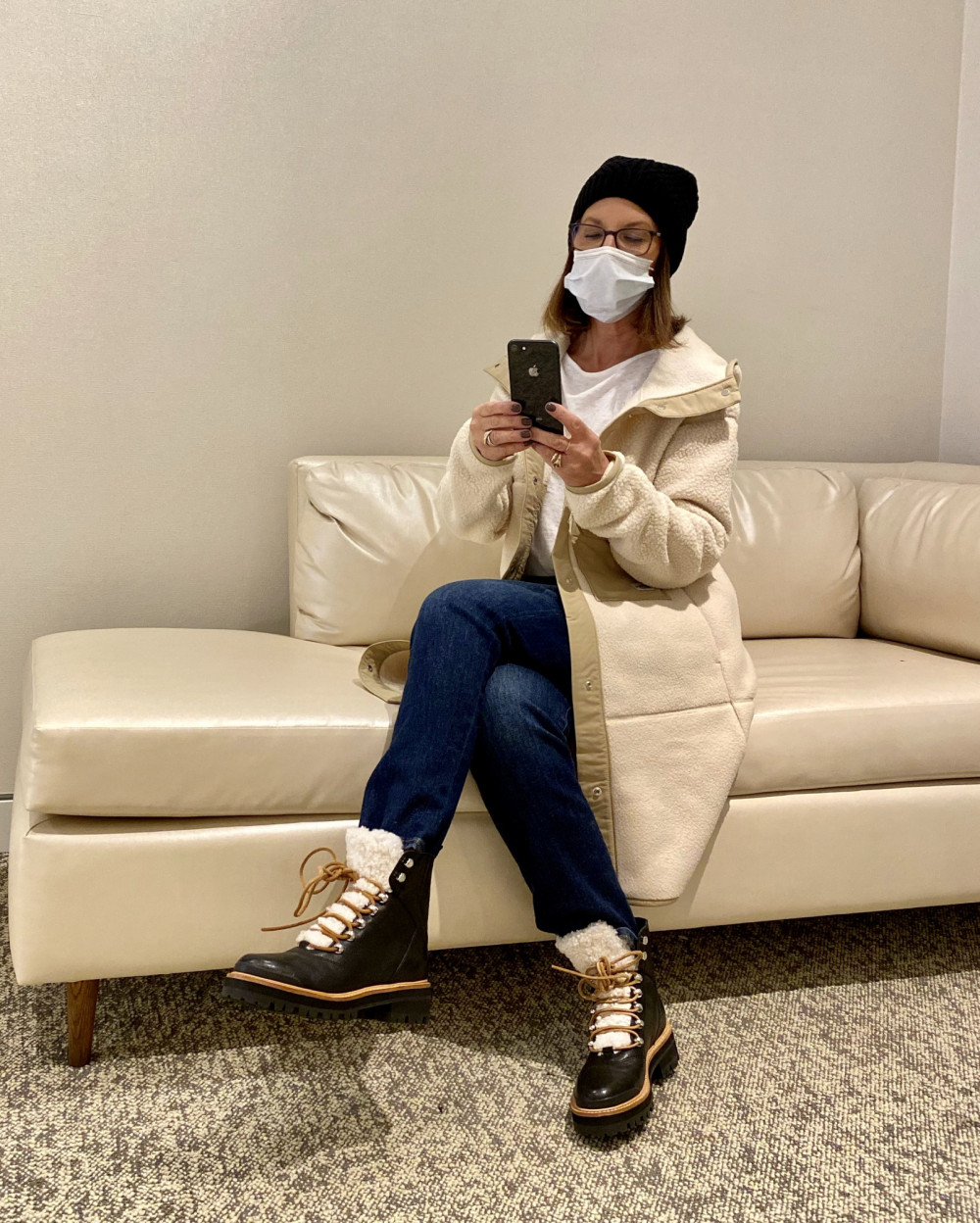 Marc Fisher
This shearling lace-up boot is comfortable and is definitely checking the box for an updated fashion boot.  Not just for snowy weather, you can wear this boot right now.  Styling tip, tuck your denim into the boot for a street-style look.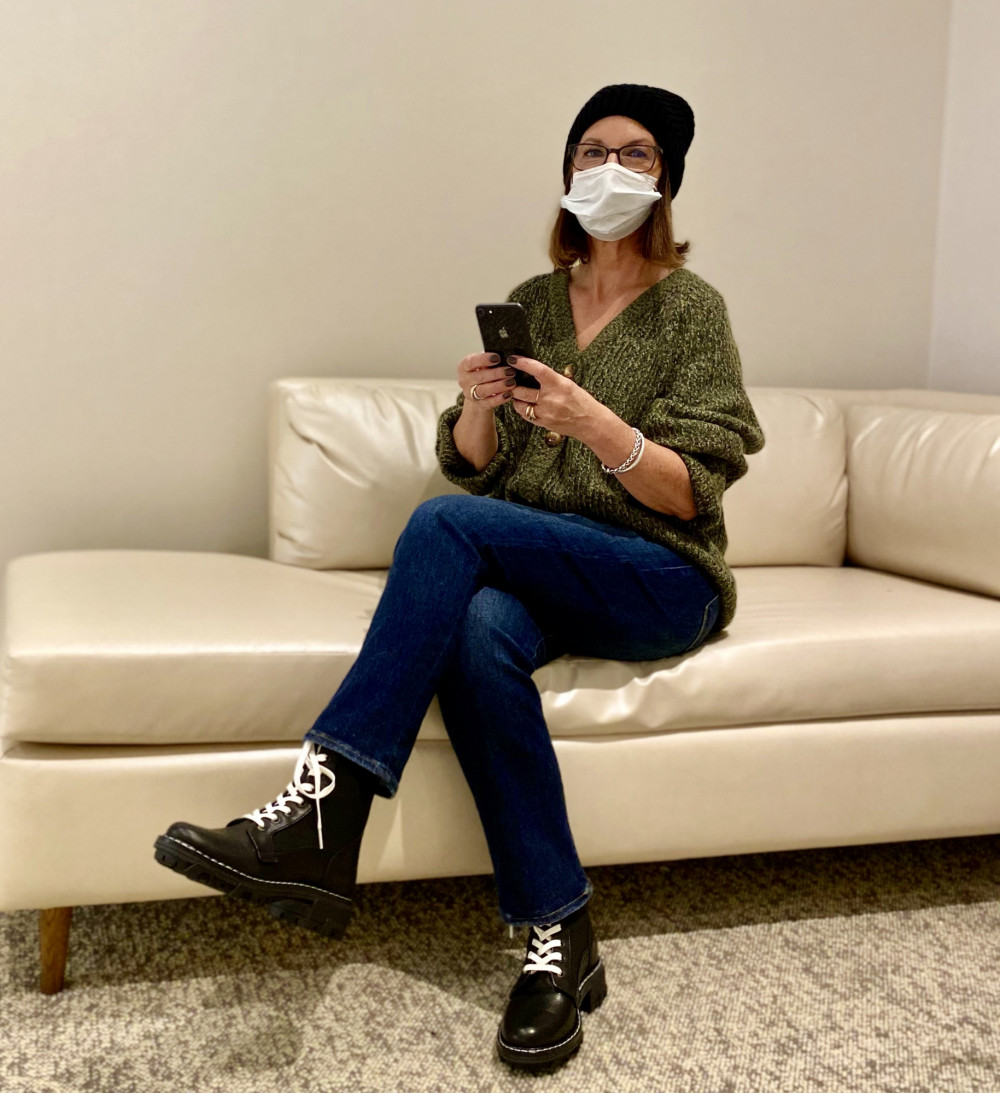 Rag and Bone
This boot by Rag and Bone, is comfortable, has the lace up front, and is right on-trend.  Black laces are provided to change up the look too.  Styling tip, wear these boots with straight leg denim, t-shirt, and a leather jacket for a cool, yet timeless look. Make sure you size up on this boot as it runs small.

Chelsea Boot
My next pick is the chelsea boot.  This boot is chic, comfortable and easy to pair back to denim. A hot shoe at our store!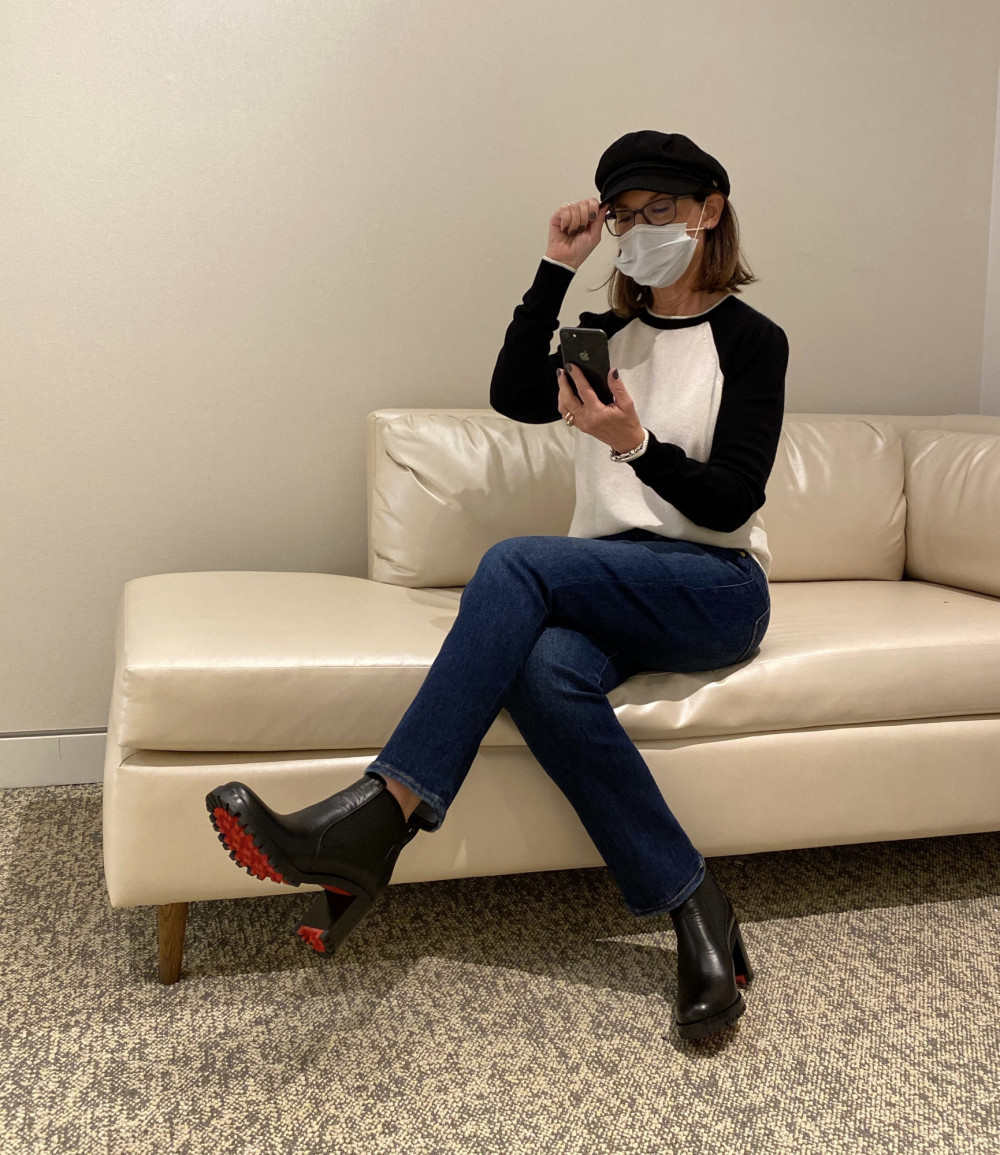 Christian Louboutin Chelsea Boot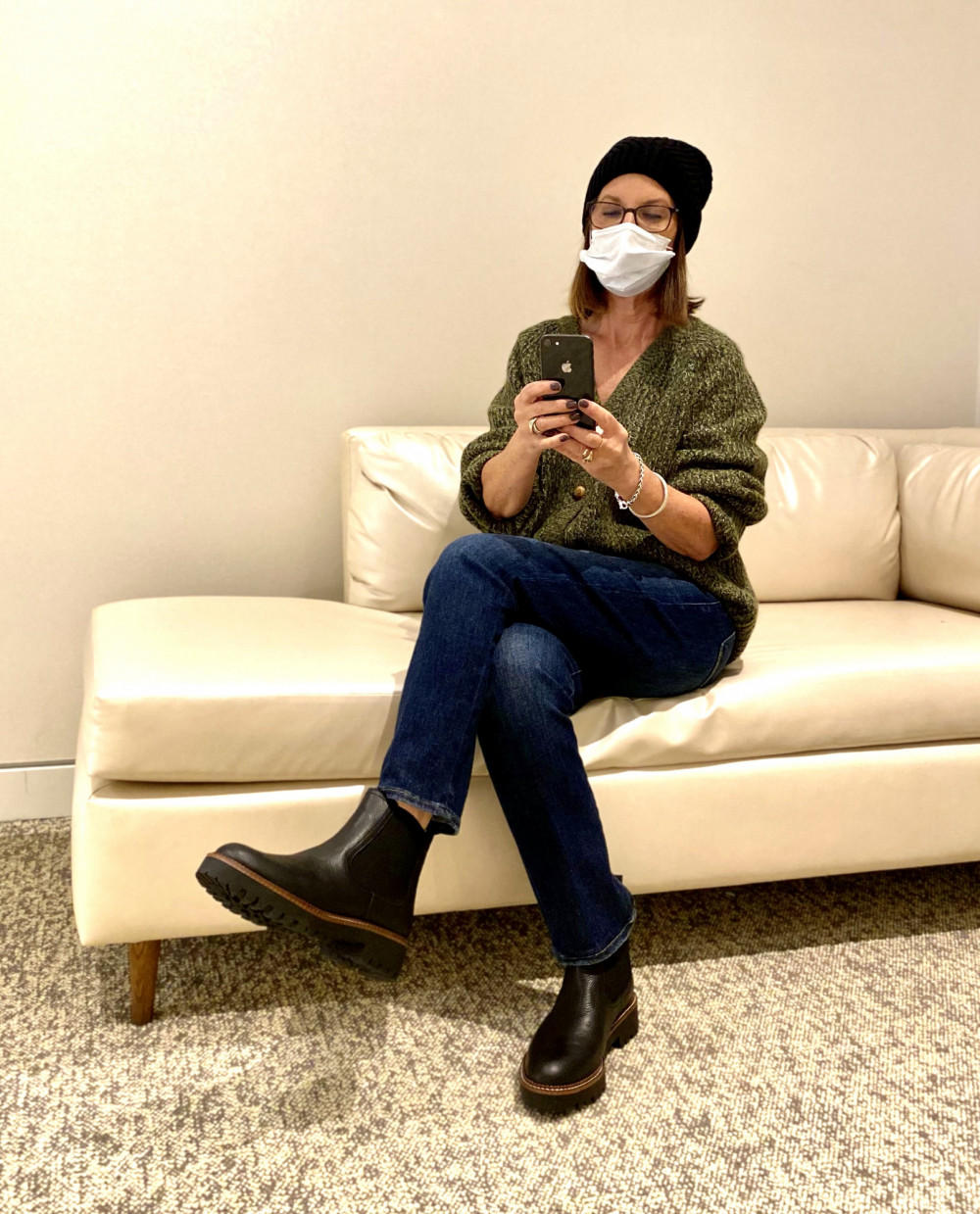 Caslon Chelsea Boot
The Caslon boot is a moderate price take on the chelsea boot.  Comfortable and affordable I feel the Caslon boot is a great choice to achieve the look of the chelsea trend.

Classic Heel
A classic heel is a must-have for every wardrobe.  This is a basic heel that can be worn with denim, skirt, a dress, or trousers.  If you had to pick one color for your closet, I would choose a neutral taupe color which will compliment and go with every outfit in your closet.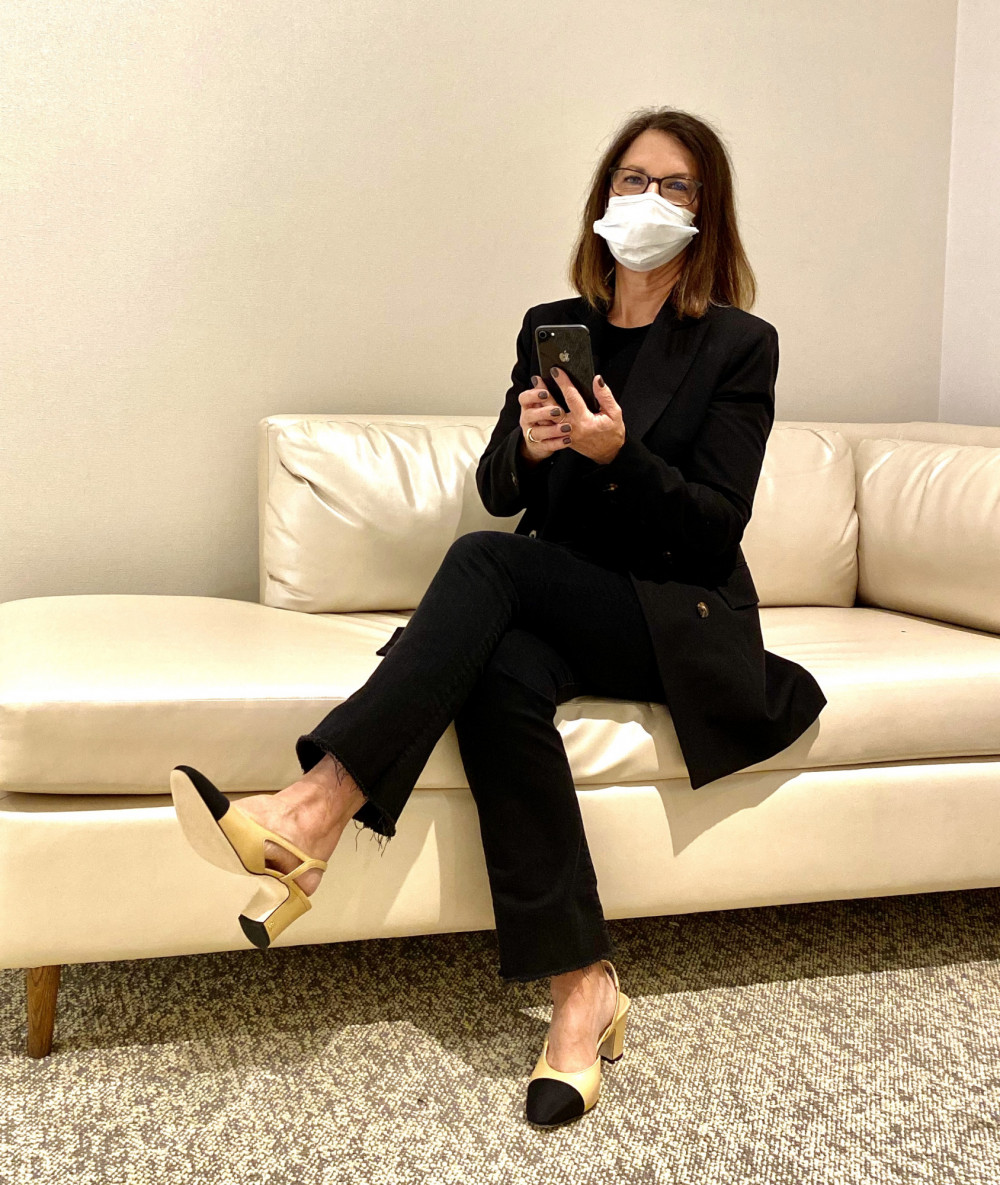 On my list for this category is the Chanel slingback. This shoe is classic, elegant and will never go out of style.  I love to style this shoe with denim, a white blouse and blazer for a casual, yet classic look. Email me if you are interested in this classic shoe.
I've included alternate classic heels here and here.
Thank you for reading about my 6 shoe categories for fall.  I hope you find a few options that you can incorportae into your wardrobe.
Please reach out if you have any questions or comments. Until next time.
Cheers, Sandy