This past week I was featured in an article in Who What Wear, an online fashion publication. If you missed the article, you could read it here.   My friend, Marketing Director Bobby Schuessler, asked me about my core wardrobe and what essential items or staples I'm wearing this fall. Since I feel strongly about elevated basics, and they make up a large part of my wardrobe, I knew the things I wanted to include in the article. Below are some core items I listed that are essential for every wardrobe and I think you will like!
Good Fitting Jeans
"Jeans are an essential staple, and I always reach for a well-fitting pair to make me feel confident and stylish. Heading into fall, I'll be wearing straight, flare, wide-leg, and bootcut styles."

1 | 2 | 3 | 4 | 5 | 6 | 7 | 8 | 9

A White Blouse and Flats
"A white blouse is a classic item and a staple in my wardrobe. It's a versatile piece I can style in multiple ways, and I always feel chic and put-together wearing it."
"Loafers are perfect fall transitional shoes and a staple in my wardrobe. I like to wear them with jeans and sweaters, but they are also a comfortable option to wear with midi dresses."
1 | 2 | 3 | 4 | 5 | 6 | 7 | 8 | 9 | 10

A Comfy Sweater
"Fall is my favorite season, and one reason is that I get to wear comfy sweaters. As a staple in my wardrobe, a sweater must be both cozy and classic so I want to wear it often. My favorite way to style it is over a T-shirt, blouse with jeans, and boots."
1 | 2 | 3 | 4 | 5 | 6 | 7 | 8 | 9

Blazers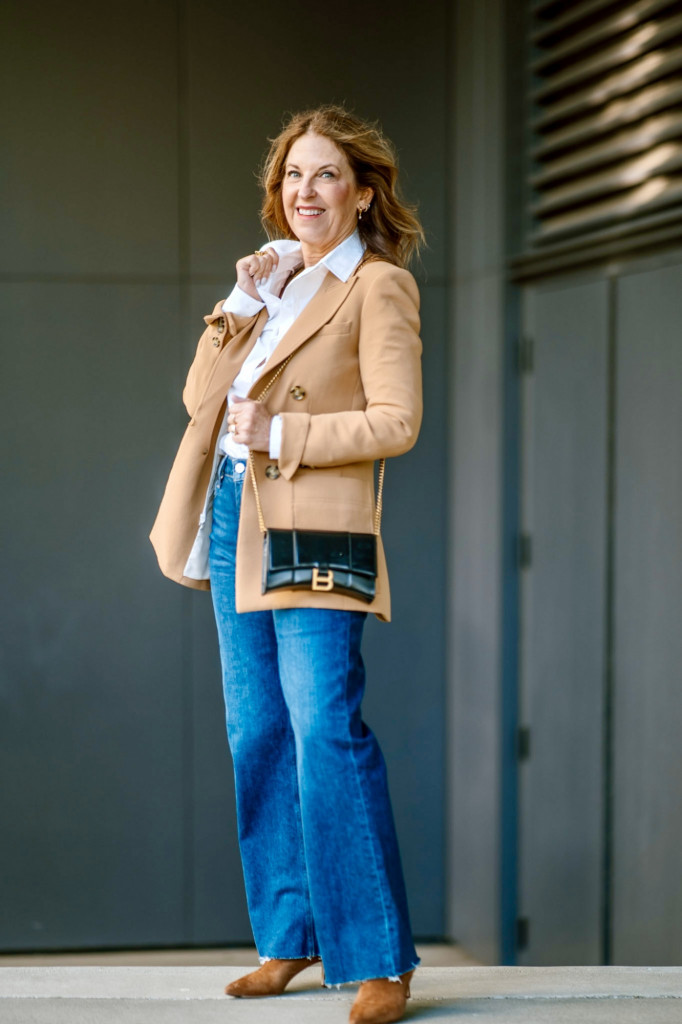 "Blazers are a favorite item in my wardrobe. They are versatile, easy to style, and the finishing piece to complete my outfits. This season, I'm wearing blazers in bold and autumnal colors to go with my denim outfits."
Sneakers and Trench Coat
"I'm delighted sneakers are considered acceptable and trendy footwear to wear with all my outfits, from jeans to dresses. So I'm starting the season with a retro-style sneaker that I'll wear with all my looks."
"A classic trench coat is a staple I always rely on when the weather turns cool. I like wearing it over sweaters with a scarf. Although this season, I'm mixing it up by adding a leather trench to my standard rotation."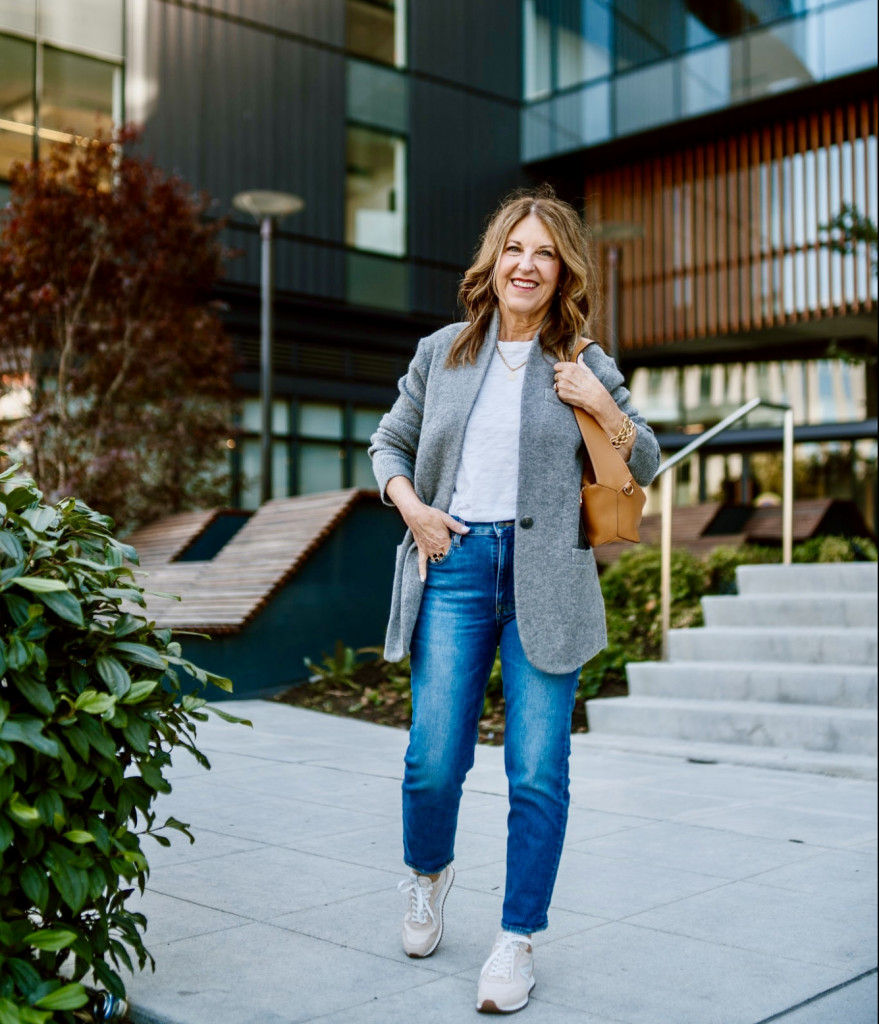 1 | 2 | 3 | 4 | 5 | 6 | 7 | 8 | 9

Thank you for ready. Please contact me with any questions.
xo Sandy