Happy Mother's Day! Yesterday I attended a festive baby shower for my oldest daughter hosted by my youngest daughter! Many sorority sisters and close friends attended to celebrate at a popular doughnut shop in Pioneer Square. The venue was the perfect gathering spot to celebrate a new mom-to-be.
As a stylist, I am always looking for real-life fashion inspiration, and the shower provided many chic, ageless looks to admire. So today I'm going to share a variety of looks inspired by this event.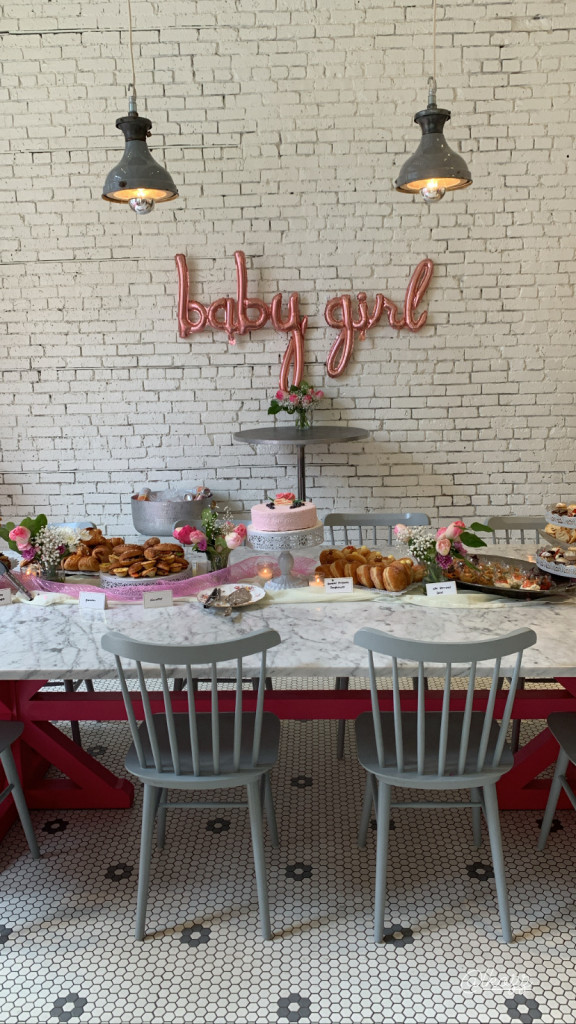 Pink Theme
Additional Pink Looks

Black and White 
Chic Black and White Outfits are appropriate  for any event. Try wearing a silk slip dress or a knit one pictured below.

Floral Dresses
Colorful, floral print dresses are trending, and guests are excited to wear them. Have one in your wardrobe, so you're prepared to wear it to the next shower, luncheon, or wedding. Then, dress it up by wearing heels and a blazer or scarf, and dress down by adding a mule, sneaker or sandal, and denim jacket.

Additional Floral Dresses

Skirts
I always feel pretty and carefree when I wear a skirt. The styles I'm featuring are fresh for spring and versatile to dress up or down.
1 | 2 | 3 | 4 | 5 | 6 | 7 | 8 

Additional Skirts

Thank you for reading.
xo Sandy