After working from home and wearing casual loungewear, many of us are now heading  back to the office. So naturally, this raises questions about what to wear and how to put outfits together. So, building out a work "capsule wardrobe" consisting of the right pieces to mix and match, will make it easier to get dressed in the morning. I recommend starting with essential items, then add extra fun pieces along the way to make your capsule reflect your style. Take a look at the biz-casual capsule wardrobe below.
Business Casual Capsule Wardrobe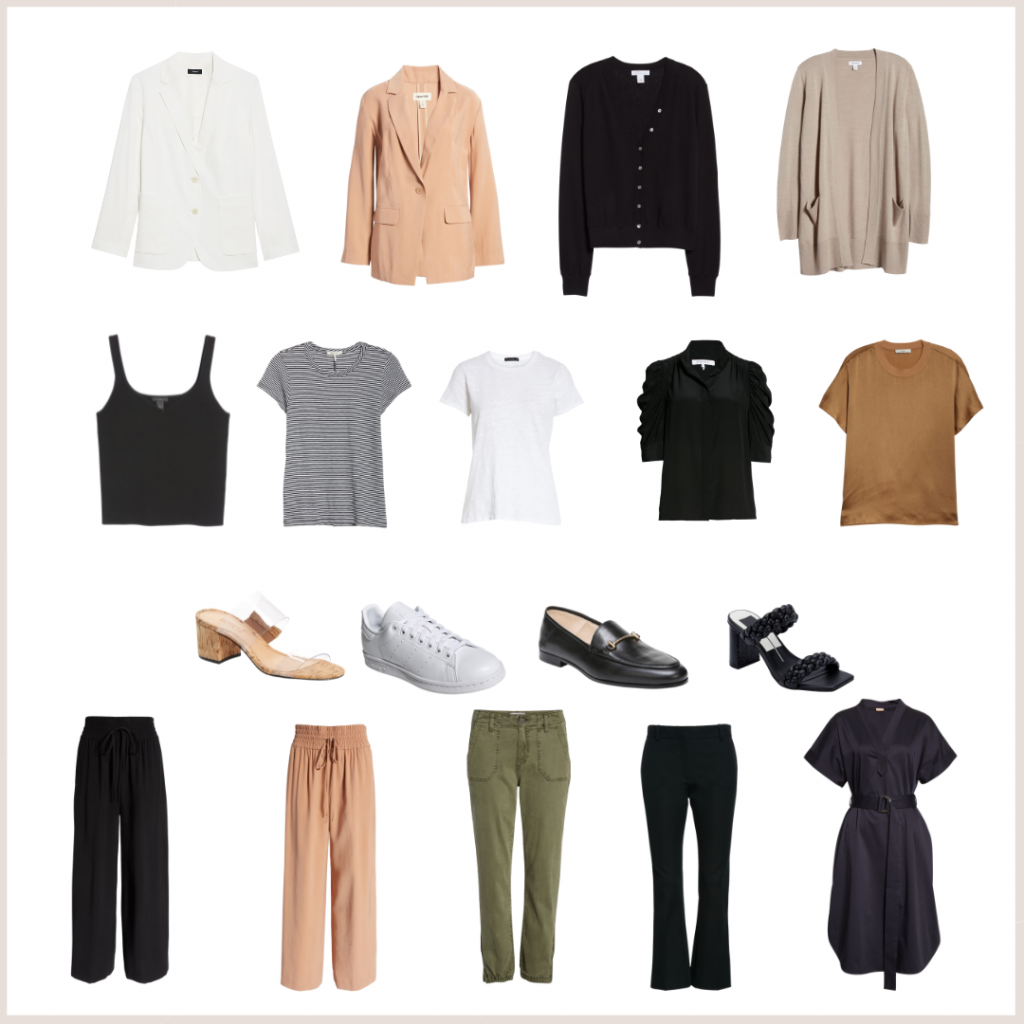 1. Blazers
 Blazers are an essential item in a work wardrobe as they complete every outfit plus you can dress them up or down. The neutral-colored blazers pictured above are oversized and create a relaxed and cool vibe. Stylist note: I wear an xxs in the Nordstrom house brand, Open Edit Oversized Blazer. I Also recommend pushing up your sleeves to show your wrists and jewelry. 
Here are a couple of other blazers that are nice to have on hand—tap the photo for more information.

2. Cardigans
Cardigan sweaters are a must-have for a Spring/Summer wardrobe. It's a perfect layer that not only completes your look but keeps you warm in air-conditioned offices. The soft black cardigan by Nordstrom, pictured above has pretty shell buttons and is a style that's perfect to wear over a tank, camisole, or dress. It's also  available in a few other colors.

3. Tops
I've included several tops that compliment a business-casual wardrobe. Using a neutral color scheme provides the flexibility to mix and match with blazers and pants to create multiple outfits.

4. Denim alternative
As the weather warms up, I recommend adding lighter-weight pants to your capsule work wardrobe—the trendy wide-leg trouser by the Nordstrom house brand, Open Edit, is modern and versatile. The style is tts, and at $59, you can add a couple of colors to your wardrobe. Here are a few other pants I think you will like.

5. Shoes
Work shoes can be tricky this time of year, especially if you prefer to wear closed-toe shoes. So I included a classic loafer in the capsule that will go with all the looks, plus sandals and classic sneakers that you can wear to work and a sundress or skirt on the weekend.

6. Dresses and Skirts
Shirt dresses are trending and a perfect dress to add to a business casual wardrobe. Dress up or down; this dress style is versatile, and you can wear it often. Here are a few other options.

Outfits
Styleboard 1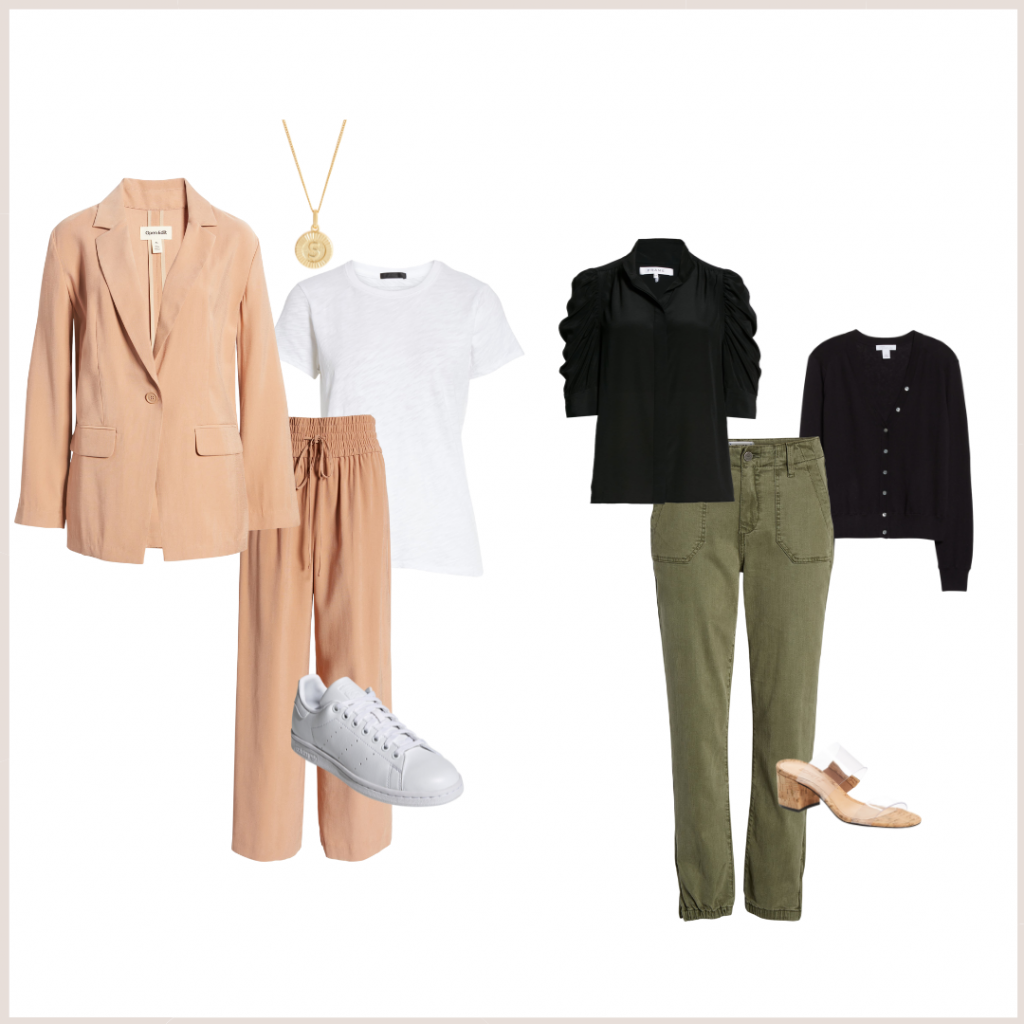 Styleboard 2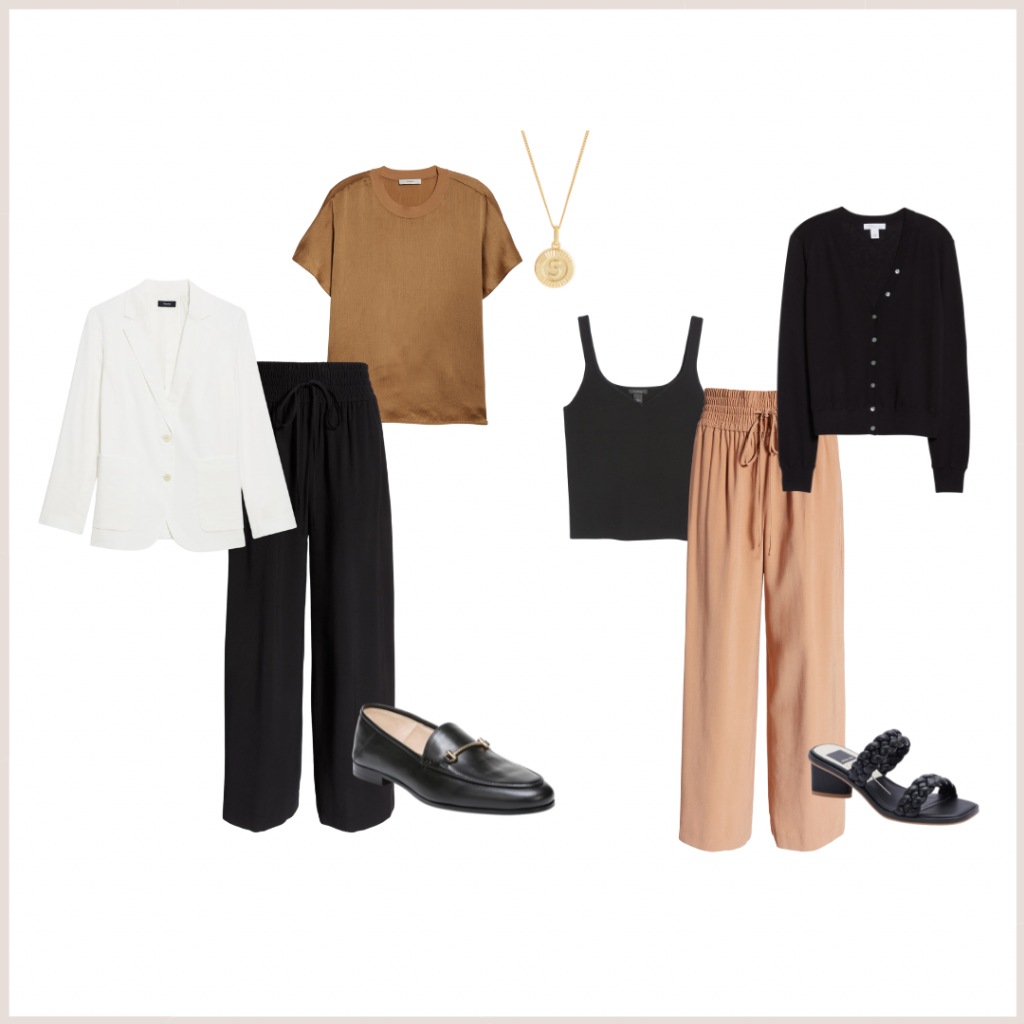 Styleboard 3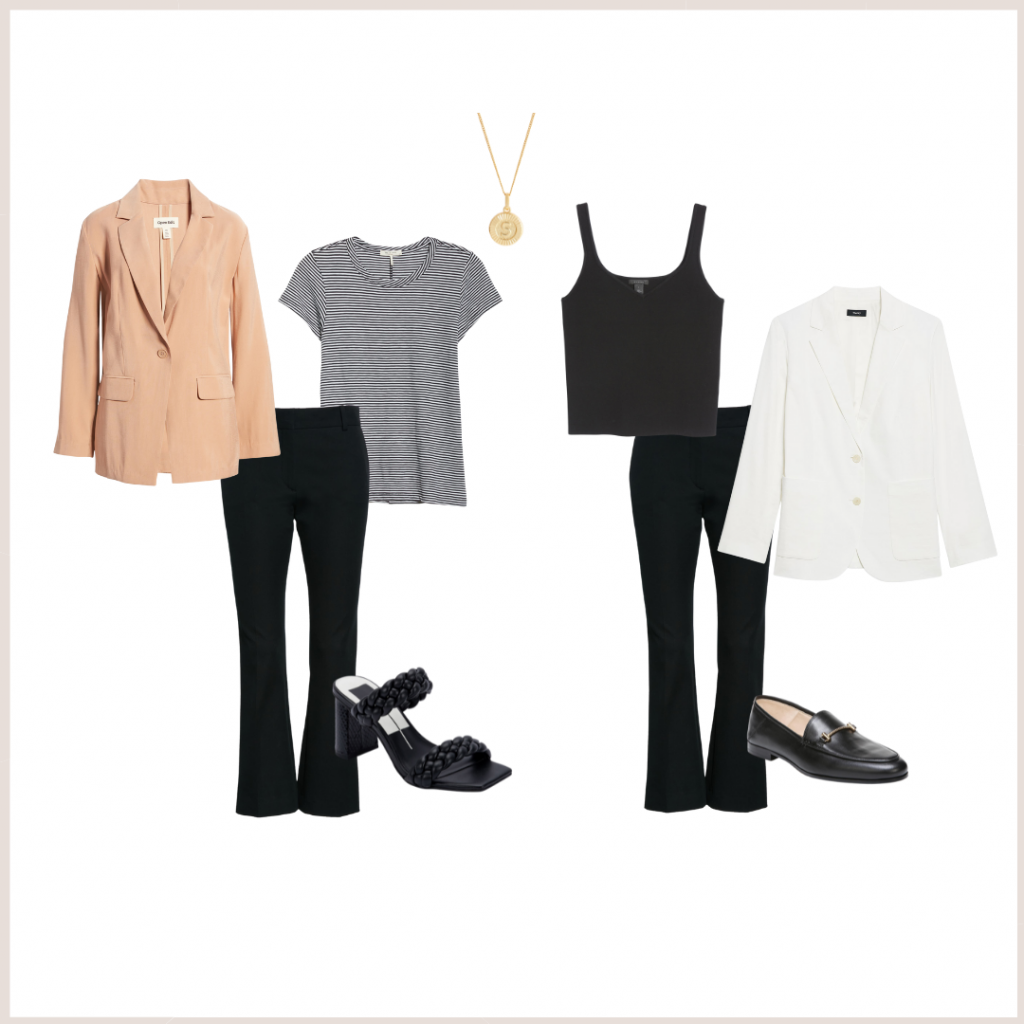 Thank you for reading.
xo Sandy