Kitchen Gadgets are always wonderful holiday gifts, but I feel they will be more popular this year. More than ever, we are all cooking and experimenting in the kitchen. I know I've experimented with making bread and pizza from scratch like many others and have also purchased new cookbooks to expand my recipe repertoire.
Below is a new savvy brand of kitchen wear at Nordstrom. Five Two by Food52 is a kitchenware company that offers soothing colors in their soft goods, beautiful yet straightforward lines in dishware, pots, pans, and fun extras like reusable straws and felt dryer balls. I'm sure you will be able to find a gift for the home cook, college student, or aspiring chef.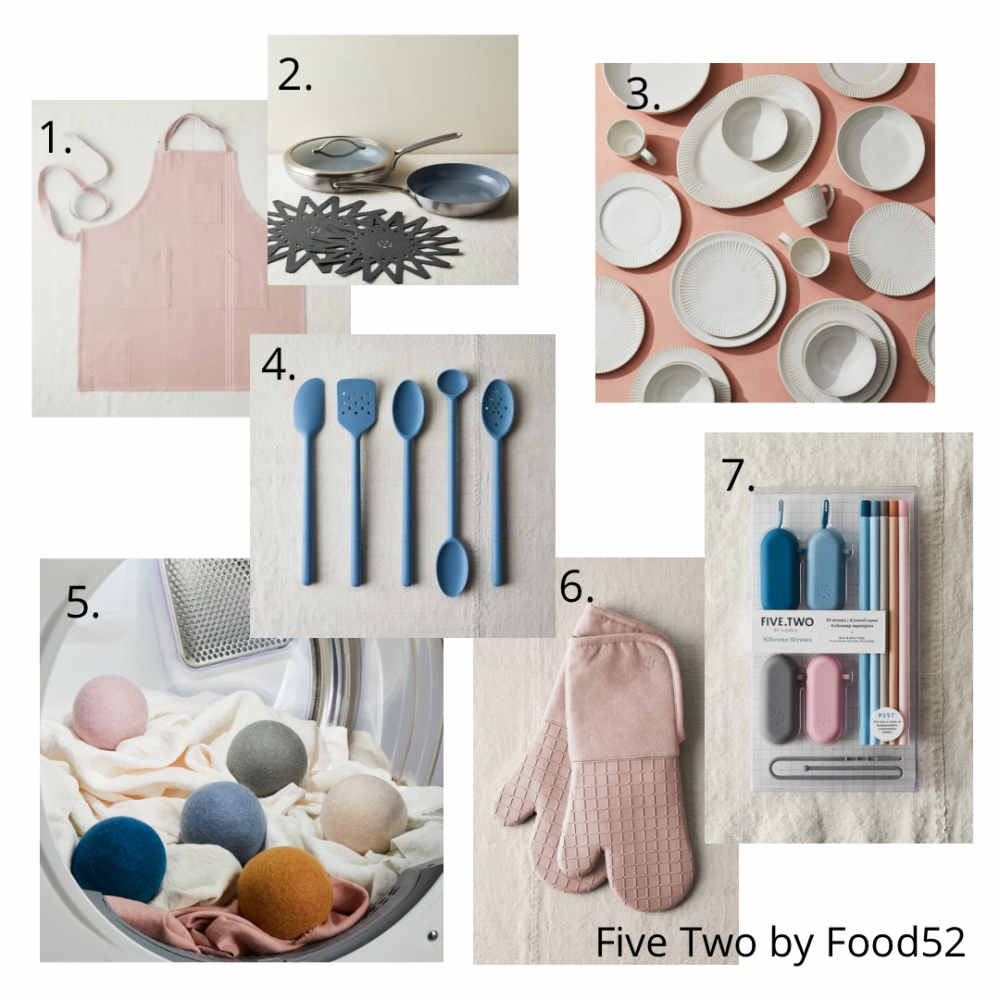 To highlight a few of the gifts below.
First, I know food enthusiasts are always looking for exciting spreads and spices, and I think the ones below will intrigue any food connoisseur on your list.
Second, cookbooks always make excellent gifts and can be shared with others to create a fun time cooking together in the kitchen.
Third, Le Creuset is perfect for making a pot of soup on a winter day. They make for great wedding gifts too, and as I write this blog, the white Le Creuset is on price match!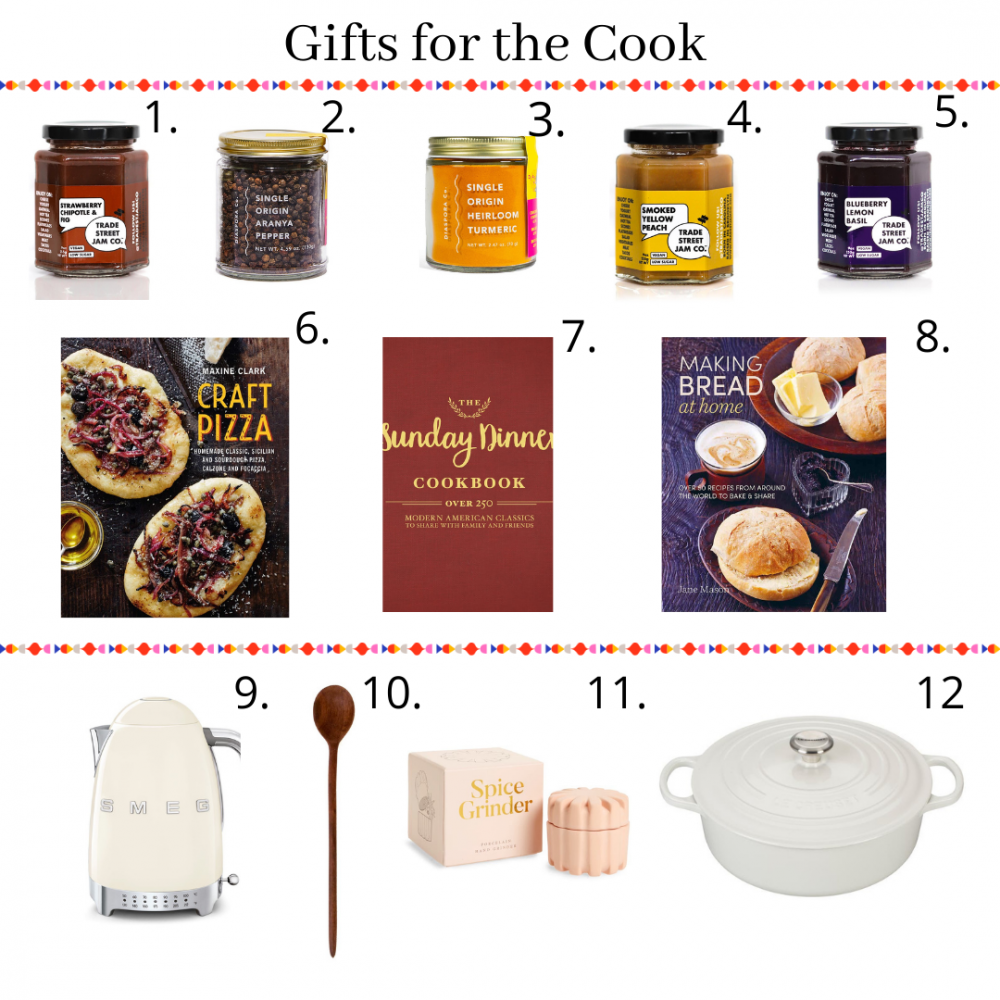 Everyone has a coffee, tea, or Kombucha lover in their life. Here are a few different, unexpected gifts that I'm sure someone would love to receive.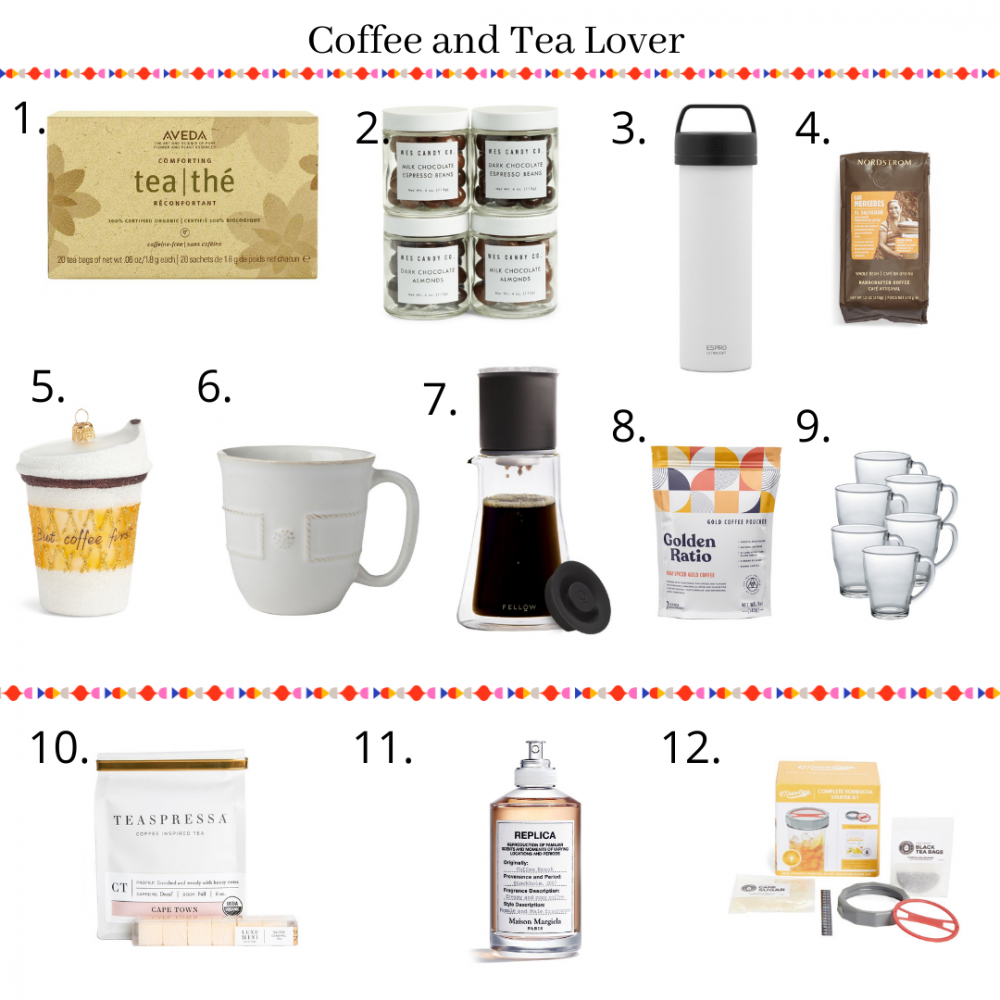 I hope you like some of these gifts for your friends and loved ones on your holiday list. Thanks for reading!
Cheers,
Sandy