With the holidays approaching, I've been researching gift ideas for everyone on your list. You can read my other blog posts on gift-giving ideas here, here, and here.
Today I want to focus on a few luxe gifts that you might like to receive and others might too.
I first saw this Golden Goose handbag a year ago in Honolulu, and I'm so glad Nordstrom started carrying  it. This camera bag is the perfect crossbody to use every day. Available in solid black, leopard, and other prints and colors. It's on my wishlist!
Many customers are fond of David Yurman jewelry, and it makes for excellent holiday gifts. The necklace below is a versatile statement pendant made of mixed metals and a 40″ adjustable box chain. It's a beautiful accessory to wear with both a white t-shirt or blouse.
A Moncler is a splurge gift, but it's a classic piece that will last forever. I gifted myself a Moncler jacket a few years ago and still wear it. It's has been the perfect jacket for Seattle weather from November – February. I think you will love it too.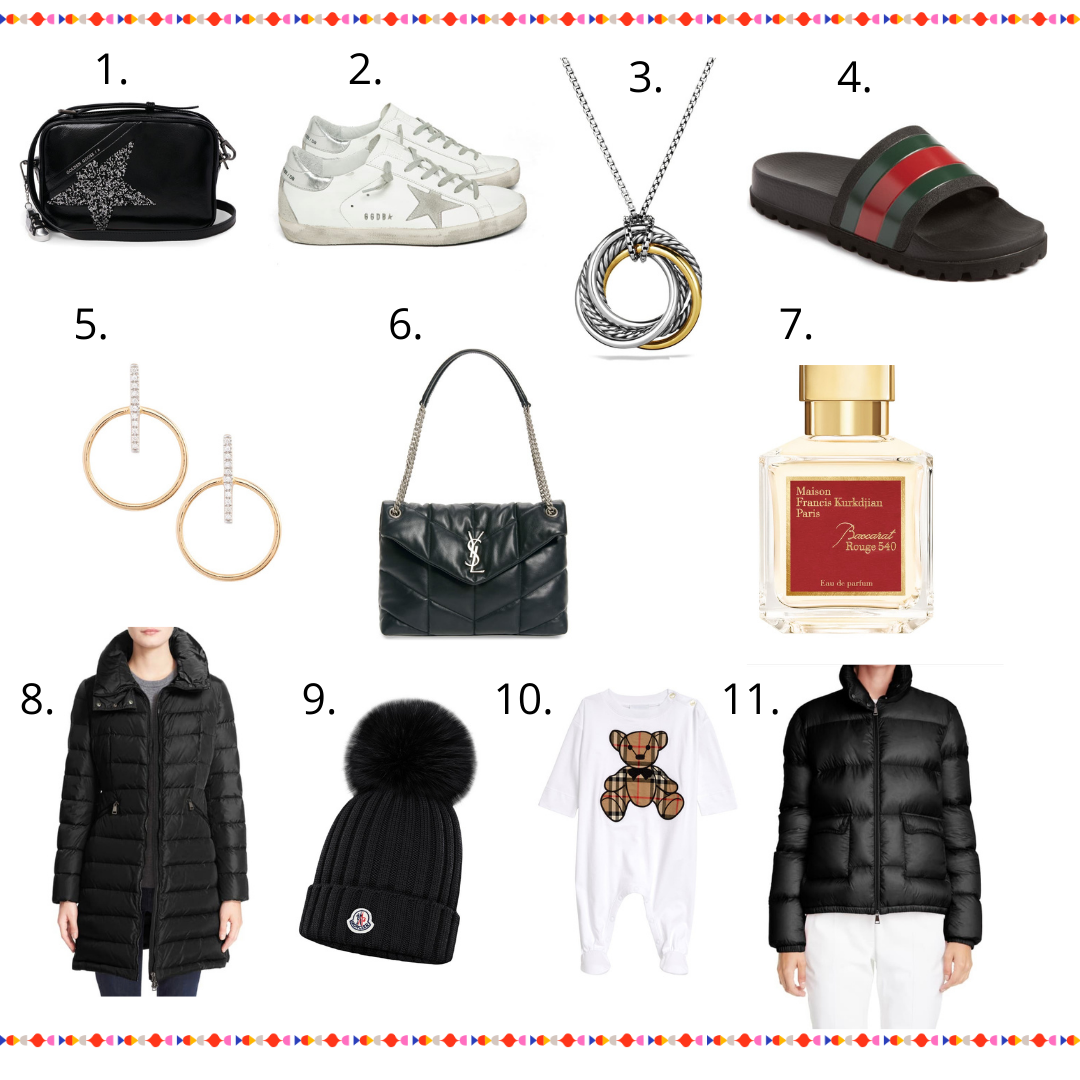 1.  2.  3.  4.  5.  6.  7.  8. 9.  10.  11.  

Let's make sure we take care of the guys on your holiday list. Here are a few gifts for the men in your life, regardless of age.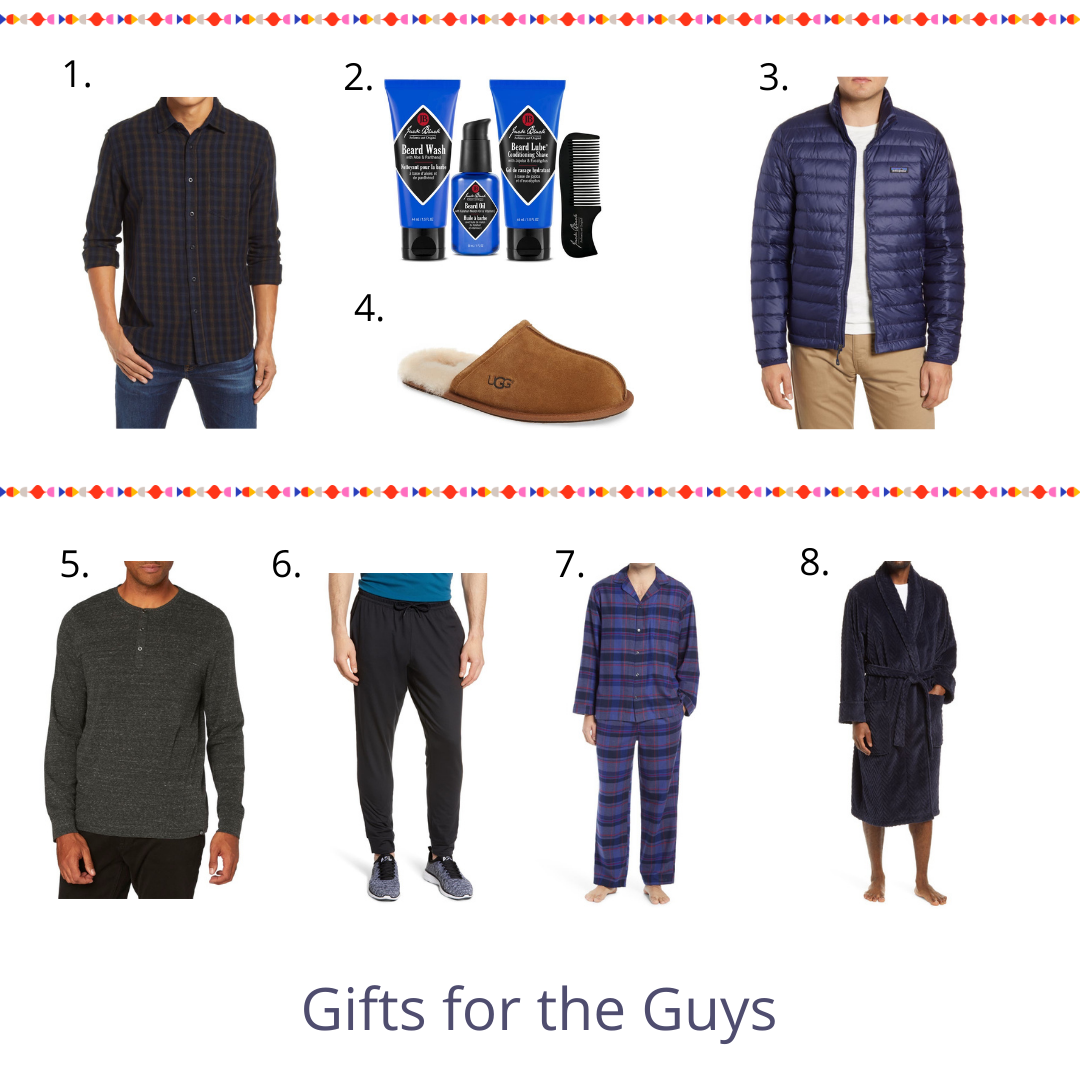 Holiday ornaments make great gifts. Each year I give my children ornaments, and now they have a complete collection of ornaments to take with them as they move to their own homes.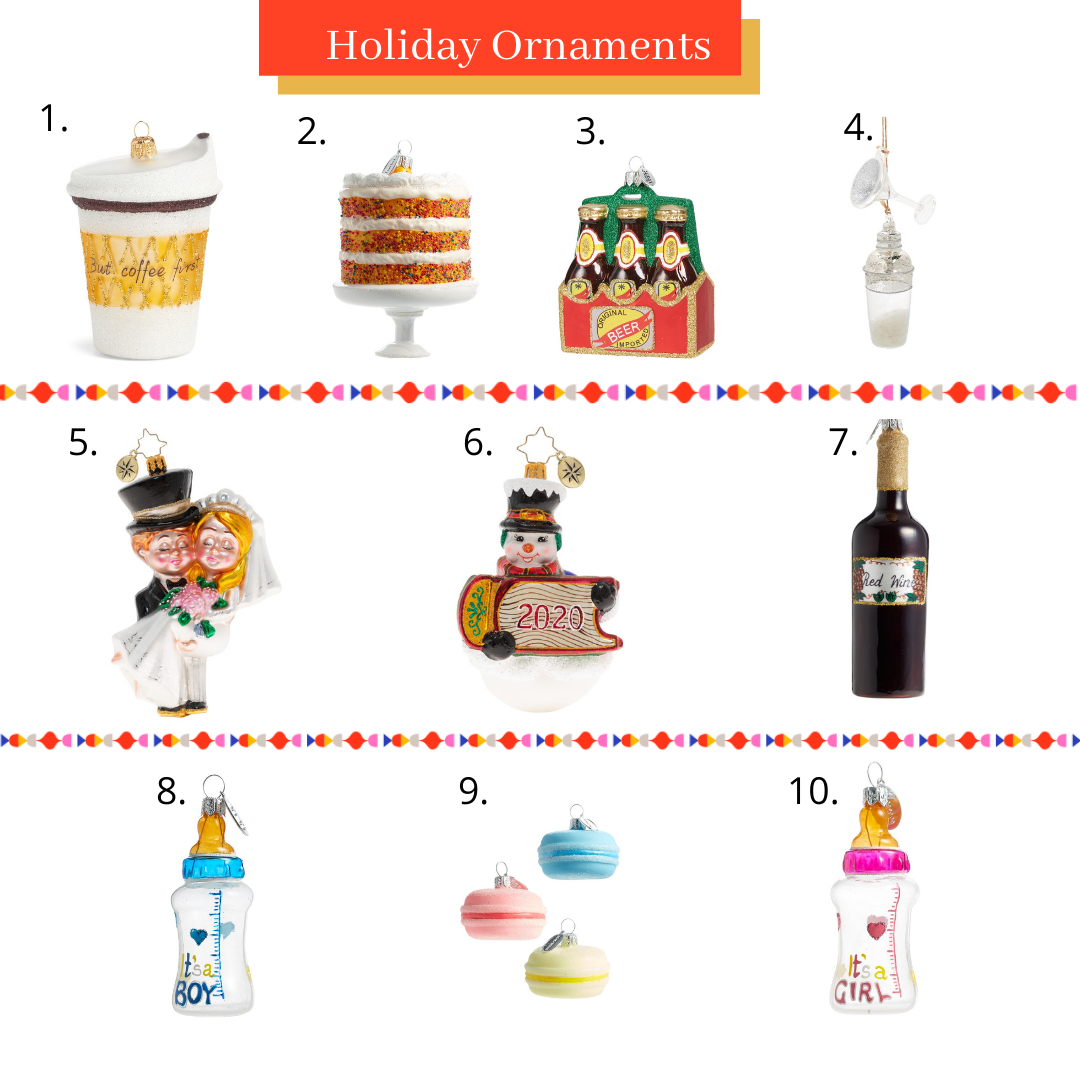 Thank you for reading.  Happy Shopping!
Cheers,
Sandy