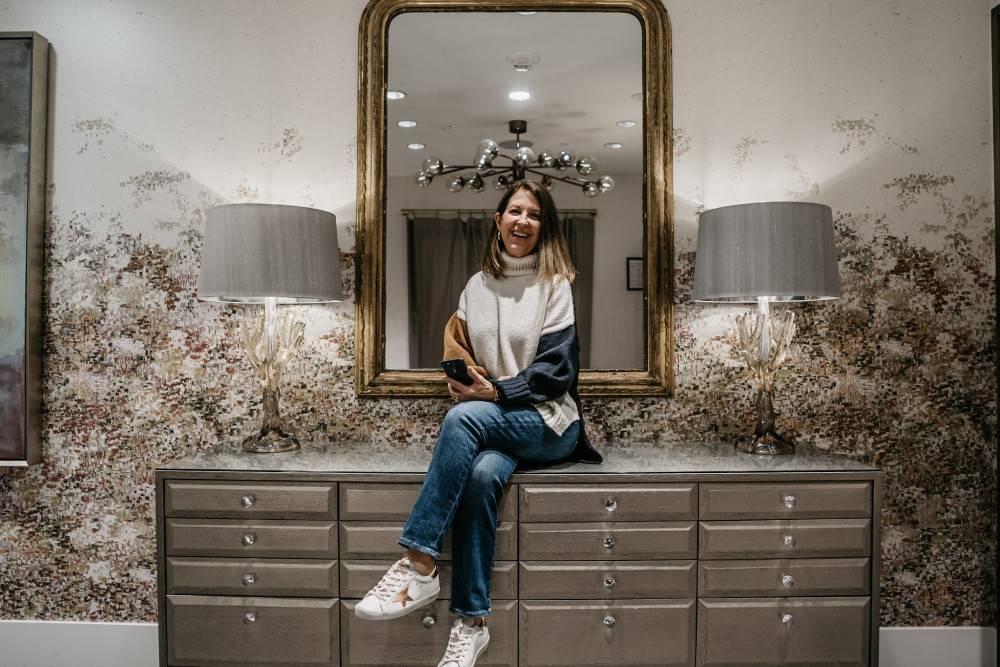 Let me share a fashion memory from the past, about the first denim I purchased. I was in the 6th grade, and I saved my money and bought a button fly, Levi's 501, from the boy's department. I thought I was all that! I purchased them from Frederick and Nelson, which is now the Nordstrom Flagship in downtown Seattle. Although Levis' are still available, denim has evolved past the 501 becoming a major part of our modern wardrobes.
For the last 10 months, we've been wearing joggers and leggings, and many of us are looking for the next best pant or denim to wear to provide comfort and versatility. I still love good skinny jeans, but lately, I've been embracing boot and straight leg denim. The straight leg is fitted but not as tight in the leg as the skinny jeans we are accustomed to, and I love the extra ease in my denim right now! The pictures below show cropped denim, but they were ankle length when I tried them on.
I tried on and highly recommended the Frame Le High. The LE High straight denim is comfortable, hugs the waist and hips with just the right amount of stretch. The Le Pixie Sylvie on the far right is recommended for a petite person.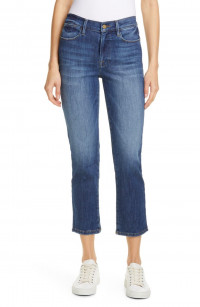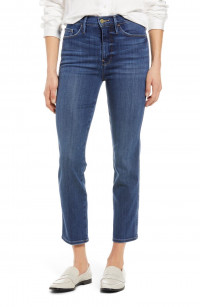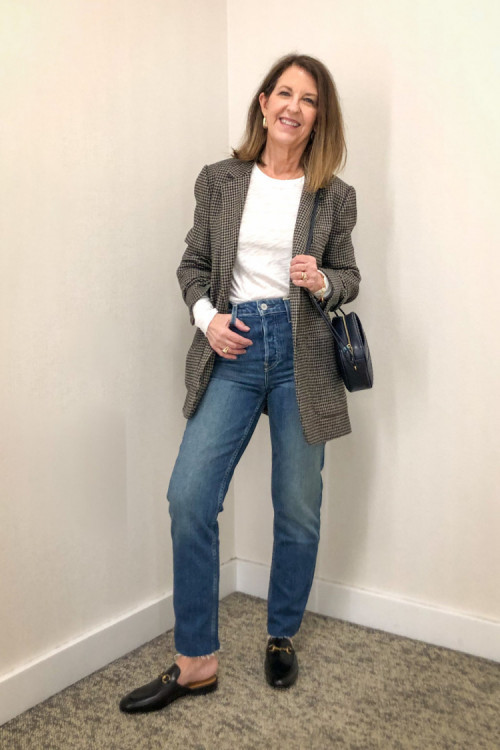 Straight Leg Denim Inspiration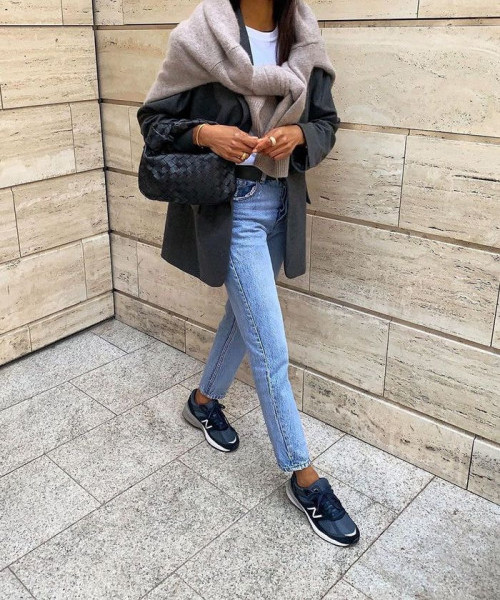 Straight Denim Inspiration from Pinterest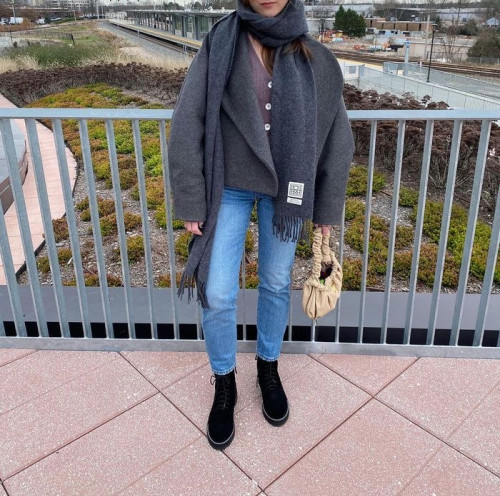 Straight Denim Inspiration from Pinterest
Other slim straight denim I tried on and recommend are by Agolde, Mother, Paige, and Citizen of Humanity and Levi's.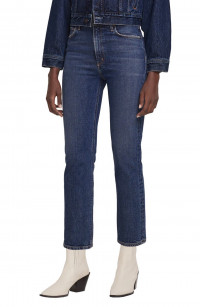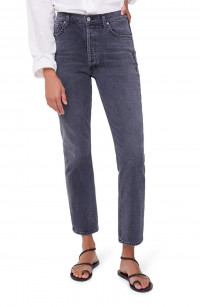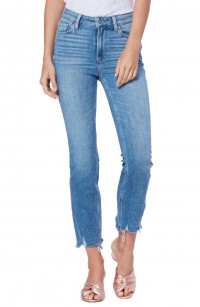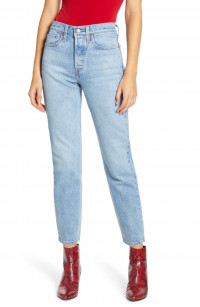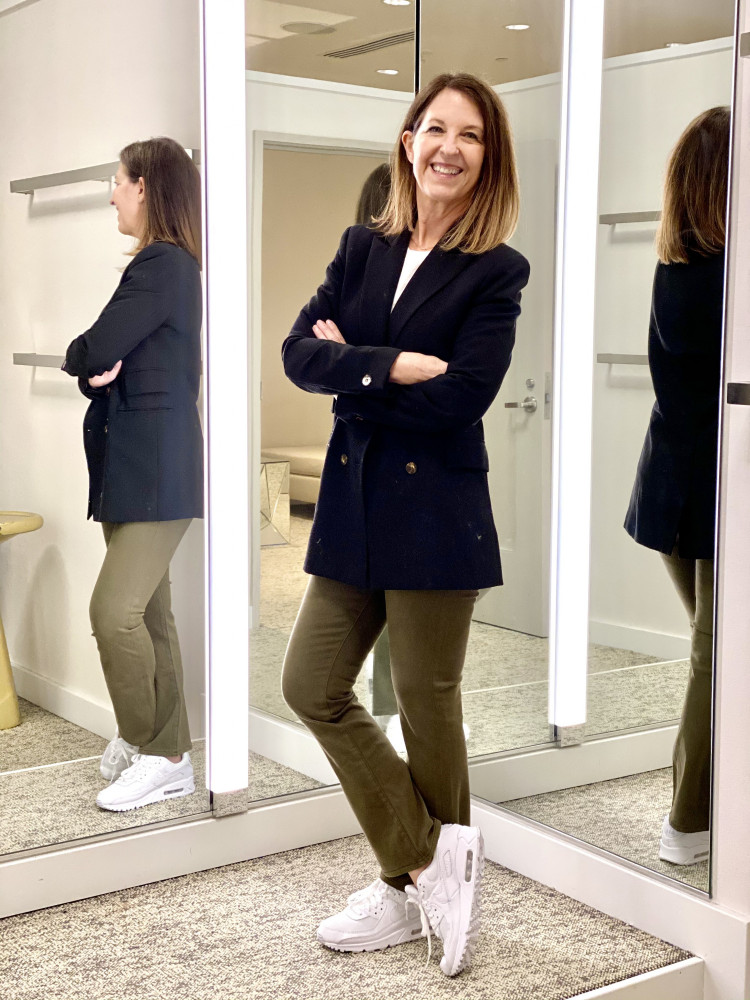 Additional denim I want to highlight is by Mother and Frame.  The fun and flirty crop and distressed hemline will add variety to your everyday denim wardrobe.


Keep the Original Hem
Styling Tip: A good tailor is important to have on speed dial. If you need your denim hemmed and the hemline is slightly distressed, ask to keep the original hem when tailoring. The tailor will remove the hem, shorten the denim and reapply the original hem. That way, no one will know you hemmed your denim. If you don't have a good tailor, every Nordstrom store offers this service. Contact me if you have any questions.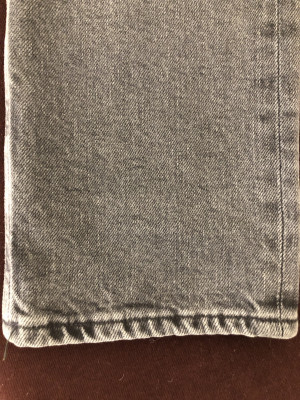 Keep the original hem
I hope I've inspired you to trade in your joggers for stylish and comfortable denim to provide variety and elevate your everyday look. Thank you for reading.
Please contact me if you have any questions about the denim pictured above.
Virtual Hugs,
Sandy