I'm excited to share what I packed on my recent trip to Southern California, where we had the best time visiting friends. I even had the opportunity to watch my sister compete in the Oceanside Ironman!
I'm careful about what I pack when I travel, and I try not to overpack. I'll start with a color scheme and try to pack for events and activities. This trip I opted for a "basic capsule" wardrobe which all fit in a carry-on bag! I knew I needed to pack a casual wardrobe for all our activities, including walks on the beach, shopping, casual dinners, and watching the Ironman race. So, take a look below at the items I packed and a few outfit combinations I wore on my trip. Then, try this capsule for your next trip or to wear at home.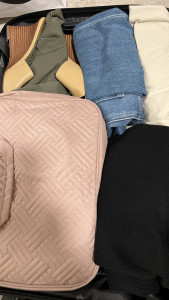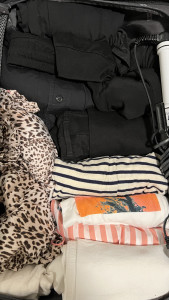 When traveling, I always take a 1. hat. It occupies little space in my suitcase and adds interest to a casual outfit. If I have room in my bag, I like to pack a couple of extra "3rd piece" items to ensure I can create many outfit combinations. This trip I packed l2. Treasure & Bond coat, 3. 1822 jacket, and 4. J.crew cardigan. I always pack a 5. scarf in my tote. It takes up little room, and I always wear it on the plane or in the evenings. I like to take a few tops I can wear with my jackets like  6. Tank, 7. Half zip, 8. T-shirt or this one here. Plus I always travel with a button-down blouse like 9. Blouse, or this one here.  10. A stripe top is a favorite pattern that's a great option to wear. Lastly I always bring a nice top for a dressy look, like 11. Black silk blouse.
Travel Capsule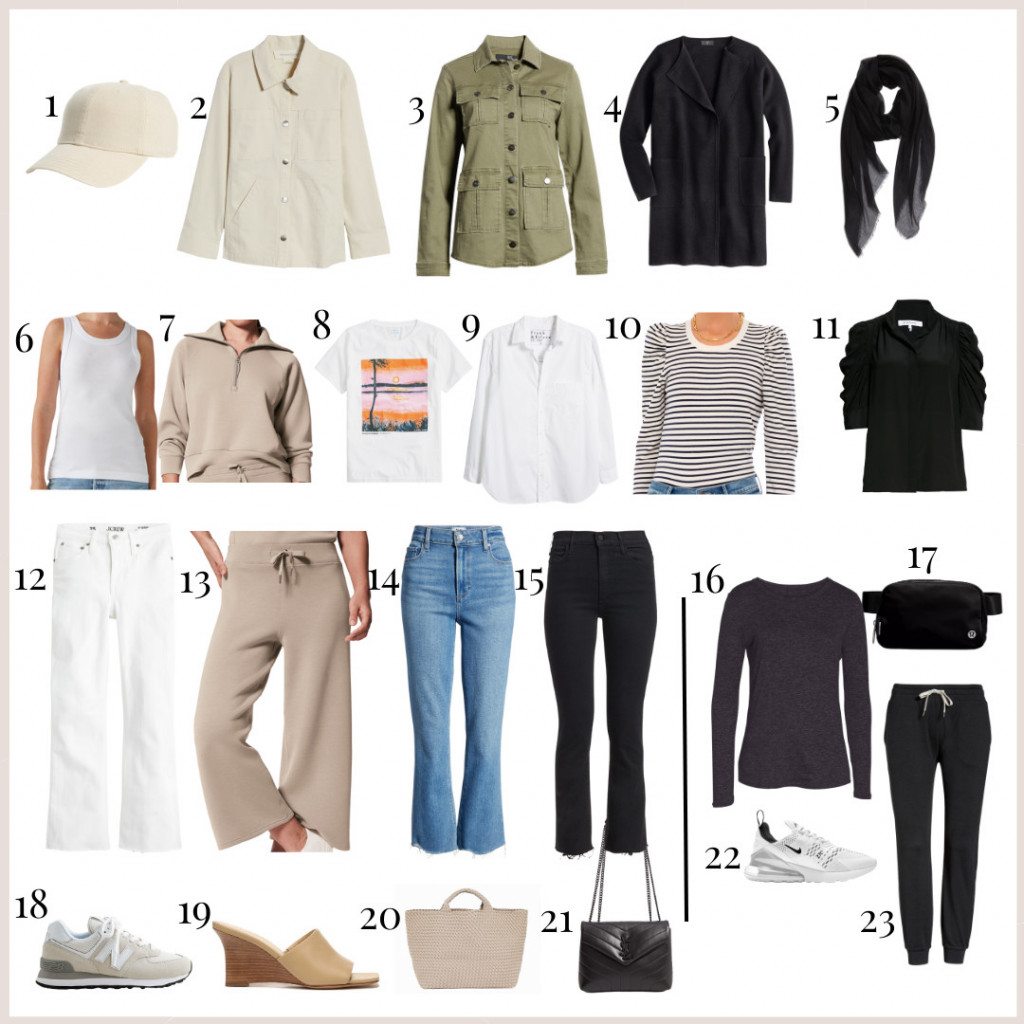 I also packed a few denim options; my black jeans are my dressier option. Plus, I loved lounging in the Spanx pants too. They are so comfortable; you will wear them for hours. Pants 12, 13, 14, and 15. We worked out and walked 5 miles along the beach daily, wearing Vuori joggers, a favorite pair of pants that doubled as lounge pants. In addition, I packed an extra sneaker, the Nike Airmax 270. It's a comfortable walking shoe and on-trend. 16, 17, 22, 23. Sneakers are trending, so I packed the comfortable and trendy New Balance plus a dressier shoe option to wear day to evening, the Vince Pia. Finally, no trip is complete without a tote and a crossbody. Or try this one here or here. 18, 19, 20, 21.
Outfit Combinations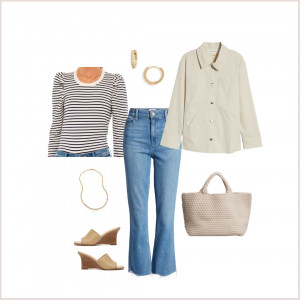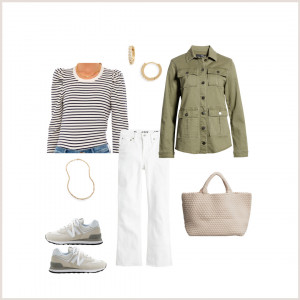 Shop The Post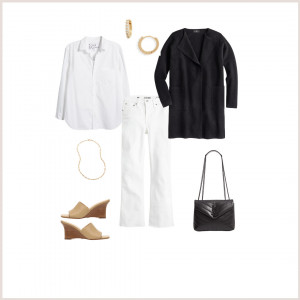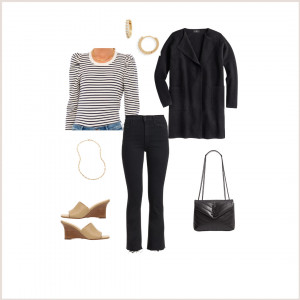 Shop The Post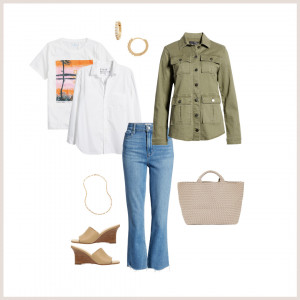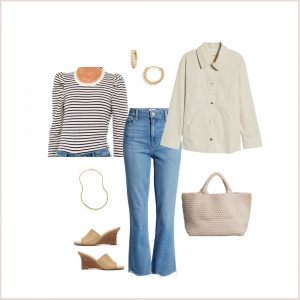 Shop The Post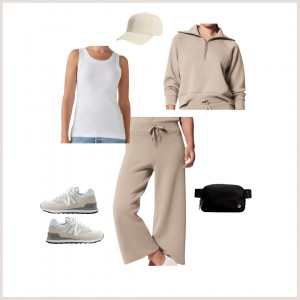 Shop The Post 

Thank you for reading. Don't hesitate to contact me with any questions or comments; I love to hear from you!
xo Sandy