What a whirlwind of a week! Between dog-sitting for my daughter's 2 dogs, quality time with my granddaughter, and getting creative with some fun fall content, it's been a fu and busy week!  Lately on Instagram I've shared some new fall items, that are so good I want to recap some of my  favorites!
Everlane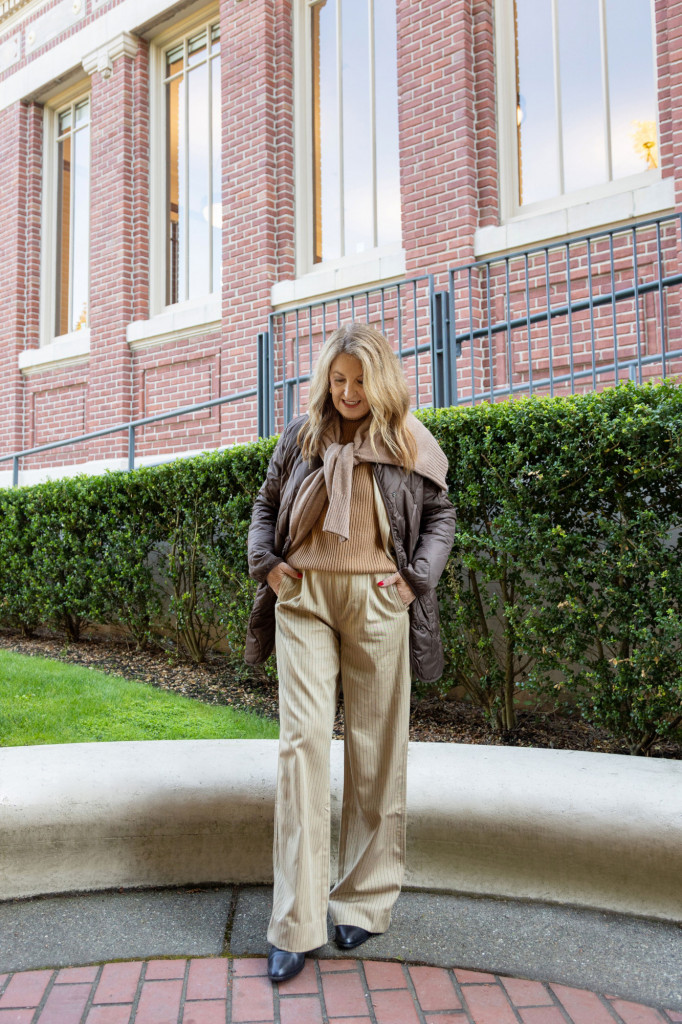 This is  Everlane's new capsule collection. It's versatile enough to wear multiple seasons and has many mix-and-match possibilities. Note: the oversized suit tends to run large, so consider sizing down. The blazer and slacks create a trendy-looking suit for work or for going out. Plus, I'll be wearing them more often as separates. Think the blazer with longer jeans and the suit pants paired with the boxy cashmere sweater, cotton turtleneck, and quilted jacket.
I'm really fond of the cotton rib turtleneck featured below, I think you will like it, especially if you prefer cotton sweaters. It has a roomy, relaxed fit, making it comfortable to style with jeans or the pinstripe trousers. My plan for this fall is to pair it with jeans, boots, and the quilted shell. As for the Cashmere Boxy Crew Sweater on the right, it has a slightly boxy fit, which gives it a modern look  and easy to wear.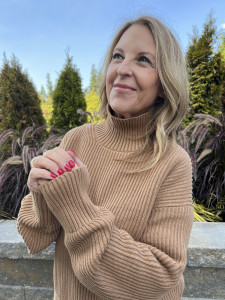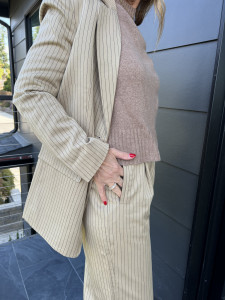 I really like the Everlane line but my favorite item from this collection is the quilted shell. It's the perfect jacket for fall weather, suitable for both dressing up and wearing casually with boots and jeans. I love the rich brown tone you see in the photo, plus there are a few other color options available, too. Did I mention the jacket has has double pockets? Add a cashmere hoodie or scarf to accessorize the jacket. If you prefer a longer style, there's a longer version available as well.
Style Ideas for the Everlane Capsule!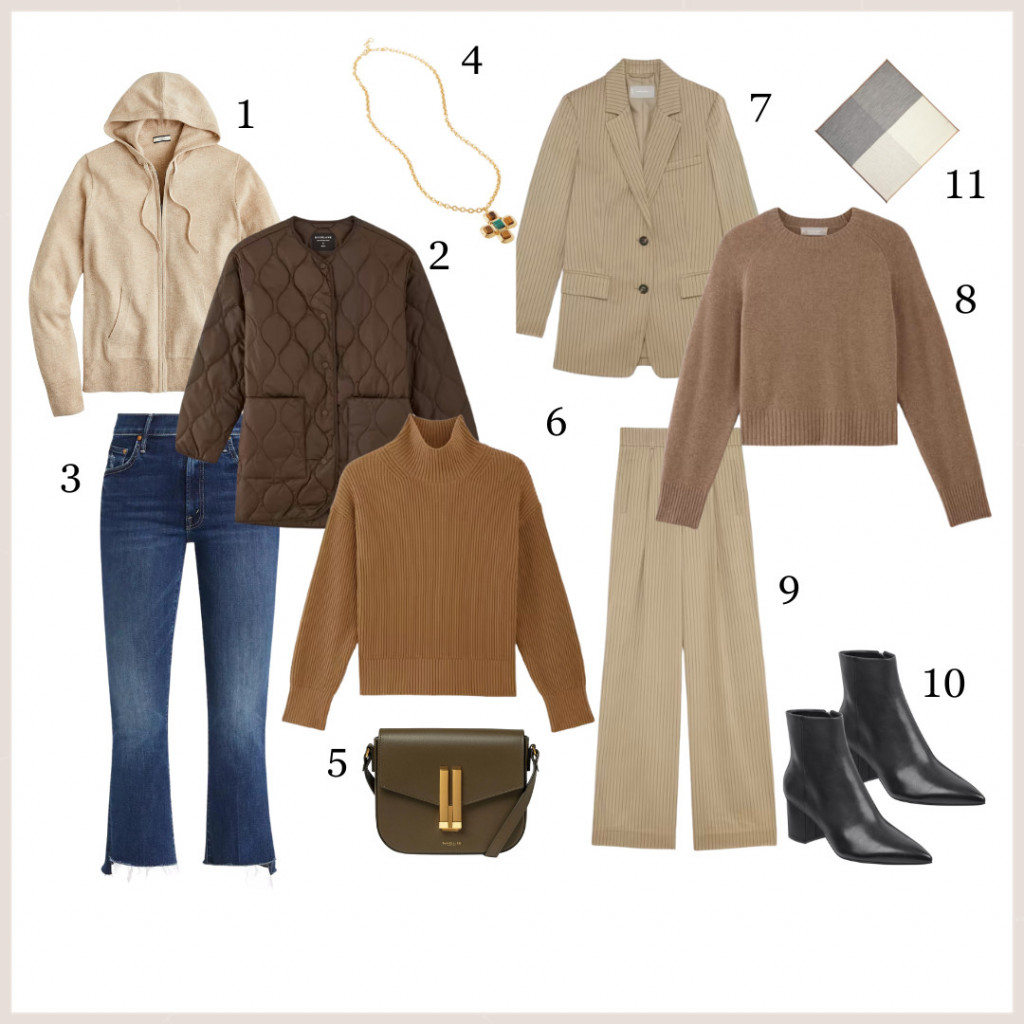 Aquatalia
I also received the Gaetanna boot by Aquatalia, which has quickly become my go-to boot for the weekend and running errands. These boots are not only cute but are so comfortable, plus they're waterproof, making them a good choice for the Northwest and for colder weather conditions. I like the Western-style stitching on the side and the lower heel height, which pairs perfectly with jeans. While they might be a bit of a splurge, consider them an investment piece that will remain in your wardrobe for years. Note: they tend to run small, so be sure to size up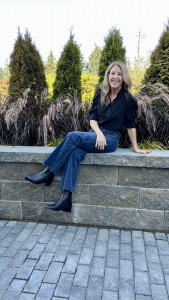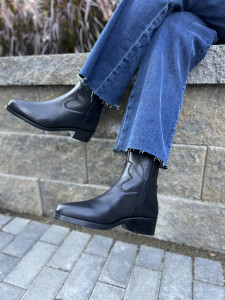 Nordstrom
I also want to highlight some items from the IG Live I shared last week from Nordstrom(every Wednesday at 2:30 PM PST). The Vince coat is absolutely stunning and is so chic, especially when styled over black trousers, jeans, and a grey sweater. You'll find a selection of other lovely grey sweaters in the 'Shop the Post' section too. Another standout is the Slade corduroy blazer, also offered in white. It's versatile enough to wear as a casual jacket and effortlessly elevates any outfit. Plus, draping a scarf over your shoulders is a simple styling trick to add an effortlessly chic touch to your outfit.
Styleboard – Items from my IG Live (and a few others too)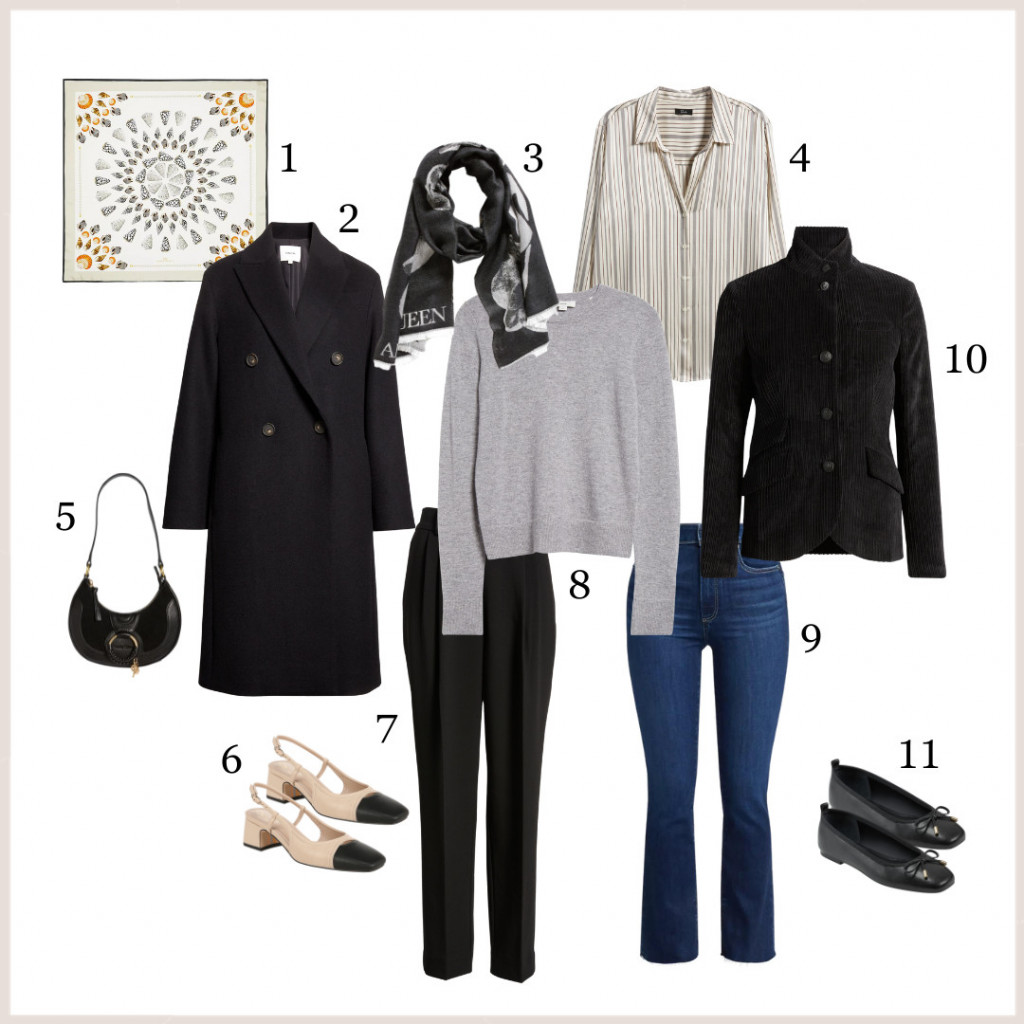 Thank you for reading. Please reach out with questions or comments, I love you hear from you.
xo Sandy