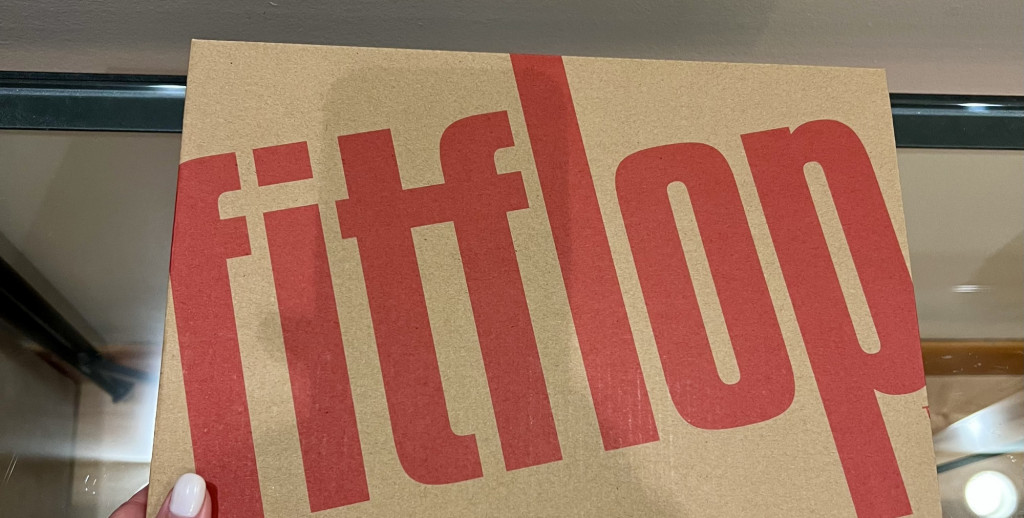 I'm excited to share my recent shoe discovery with you. I received a pair of Eloise Fitflops in the mail, and as I'm always looking for new shoe styles, I was excited to try this cute and comfortable shoe designed with lightweight materials to provide extra comfort.
What sets Fitflop apart from other comfort shoes is their patent-pending Microwobbleboard comfort technology. There are three levels of targeted cushioning to give the best support for your feet as you walk. First –  the toe has medium cushioning to help you push off as you step. Secondly – there's soft cushioning in the middle of your foot to maximize your comfort. And lastly –  there's firm cushioning to reduce the impact when your heel hits the ground.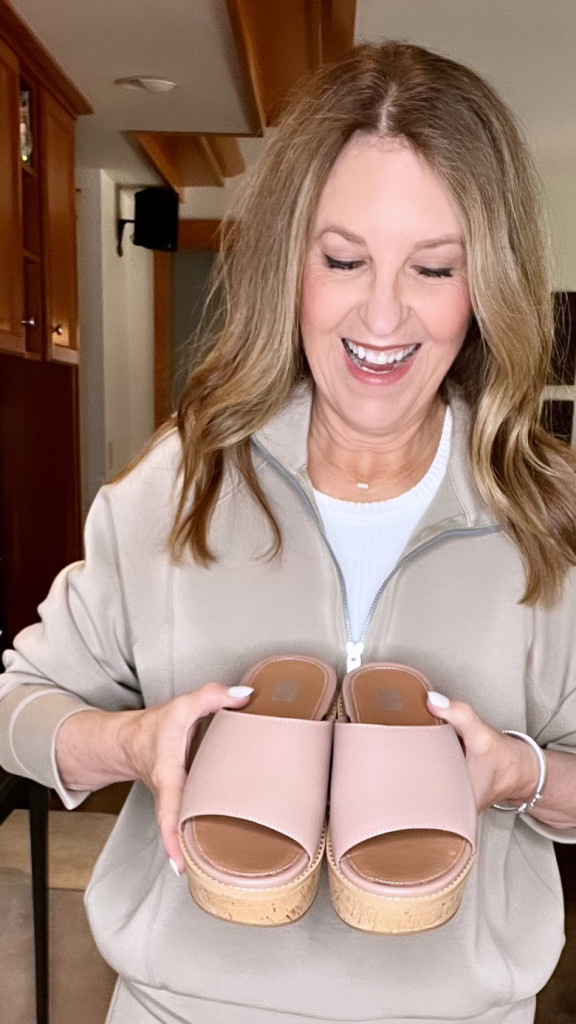 Shop The Post

Other Cute and Comfortable Styles

Now, let's take a look at how to style the wedge. The options are endless, but below are 3 looks styled with the wedge.
1. Jeans
I love wearing jeans, and it's my go-to item in my wardrobe. Below I'm styling the Eloise wedge with flared jeans. But it's a versatile shoe that will look nice with various denim styles, including long flares, boyfriend, and cropped jeans.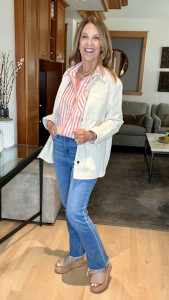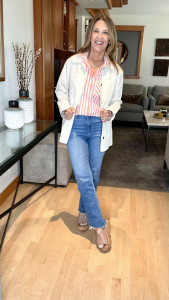 Shop The Post

2. Spring Dress
One of my favorite things about this season is wearing cute spring dresses! So, for comfort and style, I paired the Fitflop Eloise with a classic stripe midi dress. I like how the two items work together to create an effortless and modern look.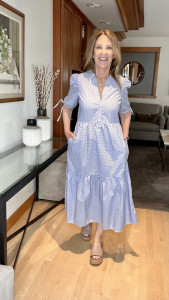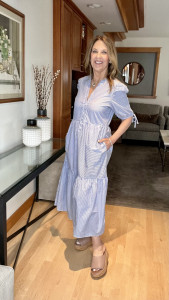 Shop The Post

3. Loungewear
We all have lounge and work-from-home outfits where we want to look and feel comfortable and stylish. Try wearing your favorite loungewear with the Eloise wedge. It adds a touch of style to your loungewear but also keeps you comfortable all day long. I like the look of the trendy Wedge with the wide-leg crop pants pictured below.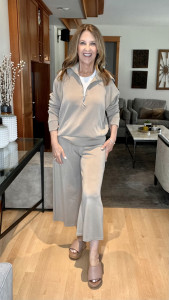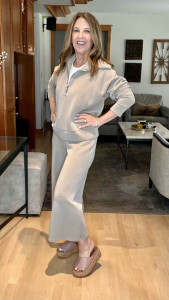 Shop The Post

The Fitflop Eloise is a nice option if you're hunting for a comfy, and cute wedge. One note is that this slide tends to run a little wide. I have a medium width foot, so I sized down and am happy with the fit. So, If you have narrow feet, you may want to consider a style like this one here,  here or here to get the best fit.
Thank you for reading. Please contact me with any questions or comments.
xo Sandy
Thank you FitFlop and Nordstrom for sponsoring this post.
@Nordstrom @Fitflop
#Nordstrom #Fitflop #Nordstrompartner #fitfloppartner