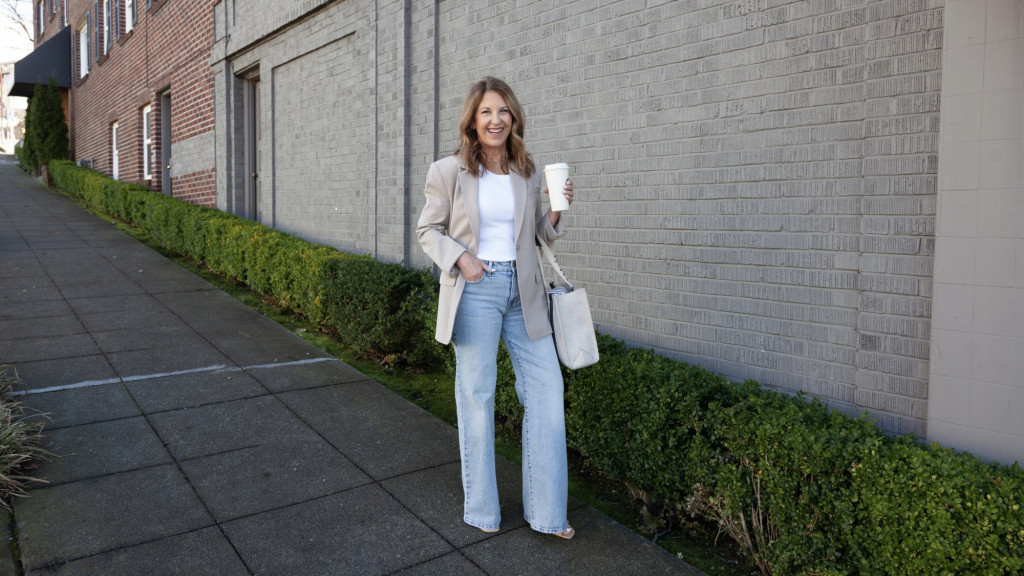 Tank | Blazer | Wide-Leg Jeans | Slide | Tote

As a former Nordstrom Stylist, I am familiar with one of the most sought-after items of customers – tops! Whether pairing them with jeans for a casual look or wearing them to work for a dressier outfit, tops are always in high demand. So, I've been searching for tops to share with you. Take a look below at some of the options.
1.T-Shirt and Tank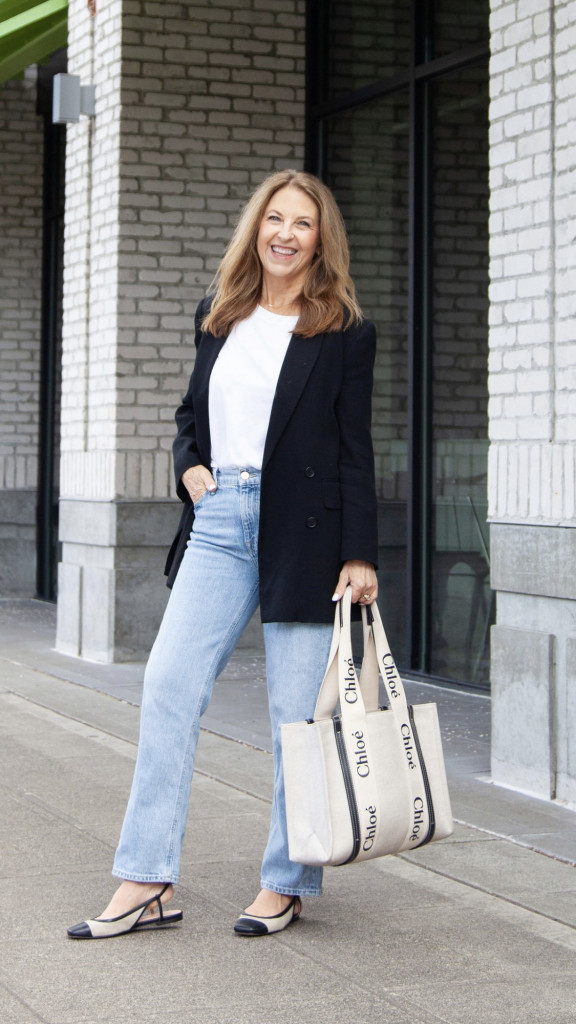 Similar Blazer | T-Shirt | Similar Jeans | Slingback | Tote

There are many styles of t-shirts, but my favorite is the ATM Schoolboy T-shirt. It has the perfect crew neckline that's both flattering and comfortable. The forgiving fit through the middle makes it comfortable. Plus, the sleeve is a flattering length and cut. It's a splurge item, but trust me when I say it's worth it. You'll find yourself reaching for it time and time again to dress up your favorite denim outfit, and it's the perfect t-shirt to wear under a blazer for a chic and sophisticated look.  Here are other t-shirt options you might like to try too.

Try adding a fun and playful graphic t-shirt to your wardrobe. They're perfect for a casual outfit, especially when layered under a denim jacket or blazer.

One of my favorite tanks is the Michael Stars Paloma tank top. Not only is it a one-size-fits-all style, but it also features a nice crewneck and is made of a heavier cotton rib that gives it a sophisticated look. Plus, it passes my ultimate test – it looks great when worn under a blazer! Try styling your tank top under a button-up shirt, a blazer, or a denim jacket. It's a perfect addition to your spring wardrobe. Here are a few tank tops you might like too.

2. Solids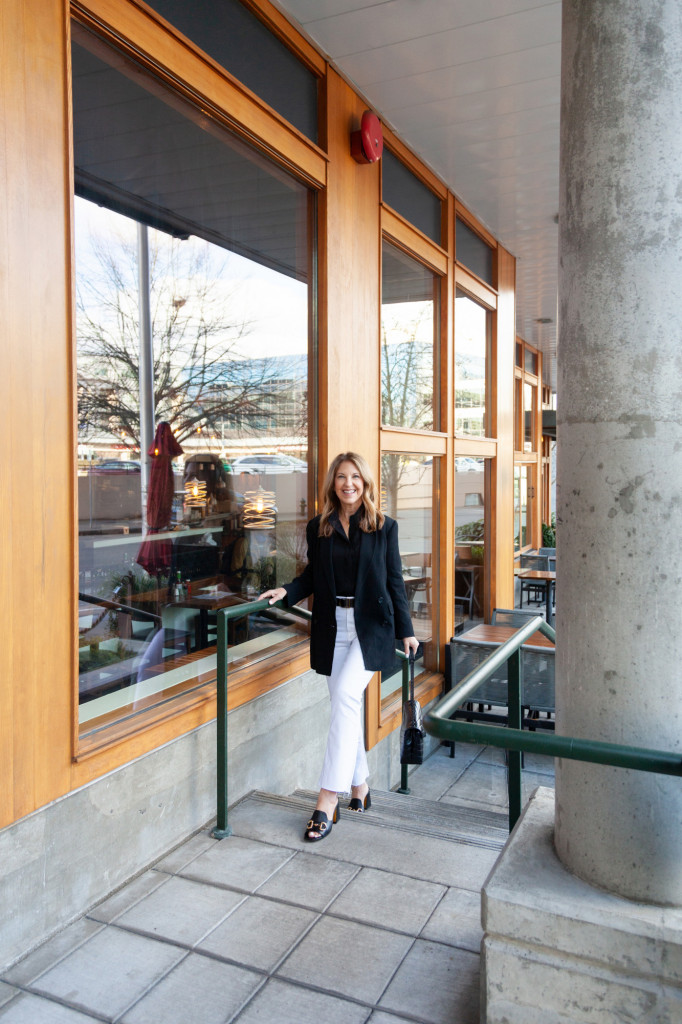 Blouse | Jeans | Similar Blazer | Slide | Tote

Make sure to include colors plus classic black and white shirts. Color tops are versatile and  give you options for creating outfits. Try adding camisoles and elevated tank styles to wear under blazers. Plus, add classic button-up shirts and other fun types. Here are some options to choose from to wear with jeans or trousers.
White Shirt Options

Black Shirt Options

Colorful Shirt Options

3. Prints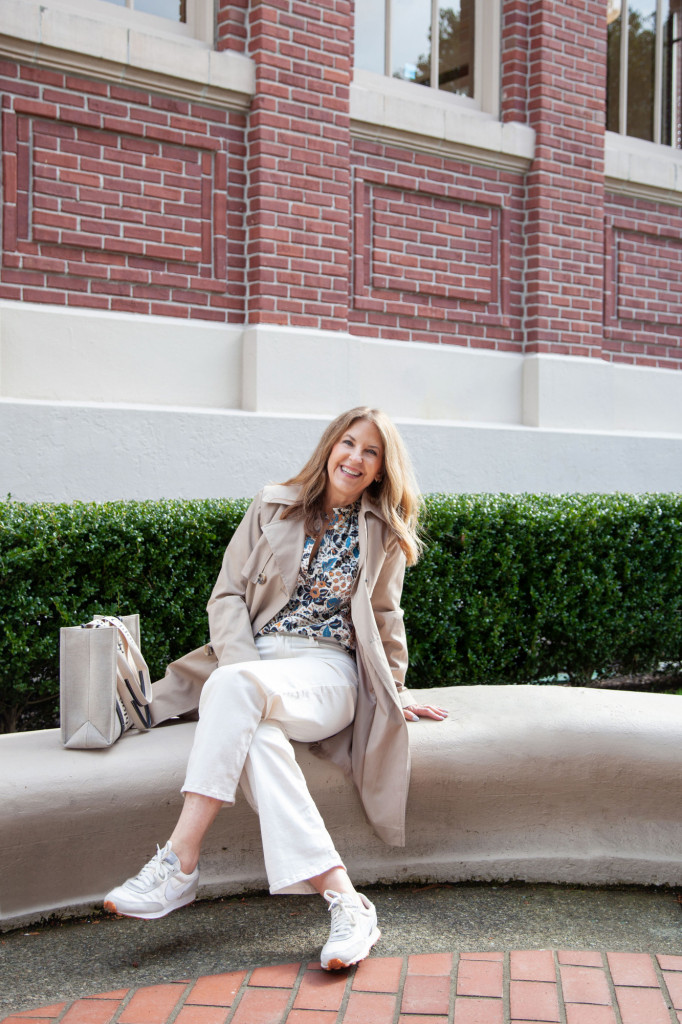 Top | Similar Jeans | Similar Trench | Sneakers | Tote

I love a good print top, how about you? Print tops are fun to wear and will add interest to any outfit. Stripes are a favorite print, and floral patterns can be a pretty addition to add to your spring wardrobe. I love styling a print top with white denim for spring. Here are some shirt options I think you will like.

Thank you for reading! Please contact me with questions or comments. I love hearing from you.
xo Sandy