My friends from the Nordstrom6 and I asked the question, "If given a $1000 Nordstrom gift card, how would you spend it?" I thought this would be an easy question to answer, but I actually had to think about it for days! I asked friends and colleagues what they would buy and even asked my Instagram followers how they would spend $1000. Just for the record, most friends, colleagues, and IG followers said they would spend their gift cards on coats, boots, and a few would buy handbags.
I couldn't decide on just one way to spend $1000, so I am showing you a couple of ways I'd spend it.  Does that mean I have a $2000 imaginary gift card?  Ha maybe, but this is what I'd buy 😉 .
The first item I'd buy is this gorgeous Christian Louboutin bootie. I was immediately drawn to the chocolate brown color. This boot has a comfortable heel height, and of course, the red bottom sole is a "wow" factor. It's a beautiful neutral color that's hard to find and is a perfect boot to wear with denim, skirts, and dresses. This boot is a splurge at $945.  And there you have it, I've spent my entire gift card.
Christian Louboutin Turela Booti
Shop the post

Affordable Dupes

Vince dress (Anniversary Sale)

I've added a couple of street style pictures for inspiration.
Street style – Ankle Boot Inspiration (from Pinterest)
Shop the Inspiration

Street Style – Ankle Boot Inspiration (from Pinterest)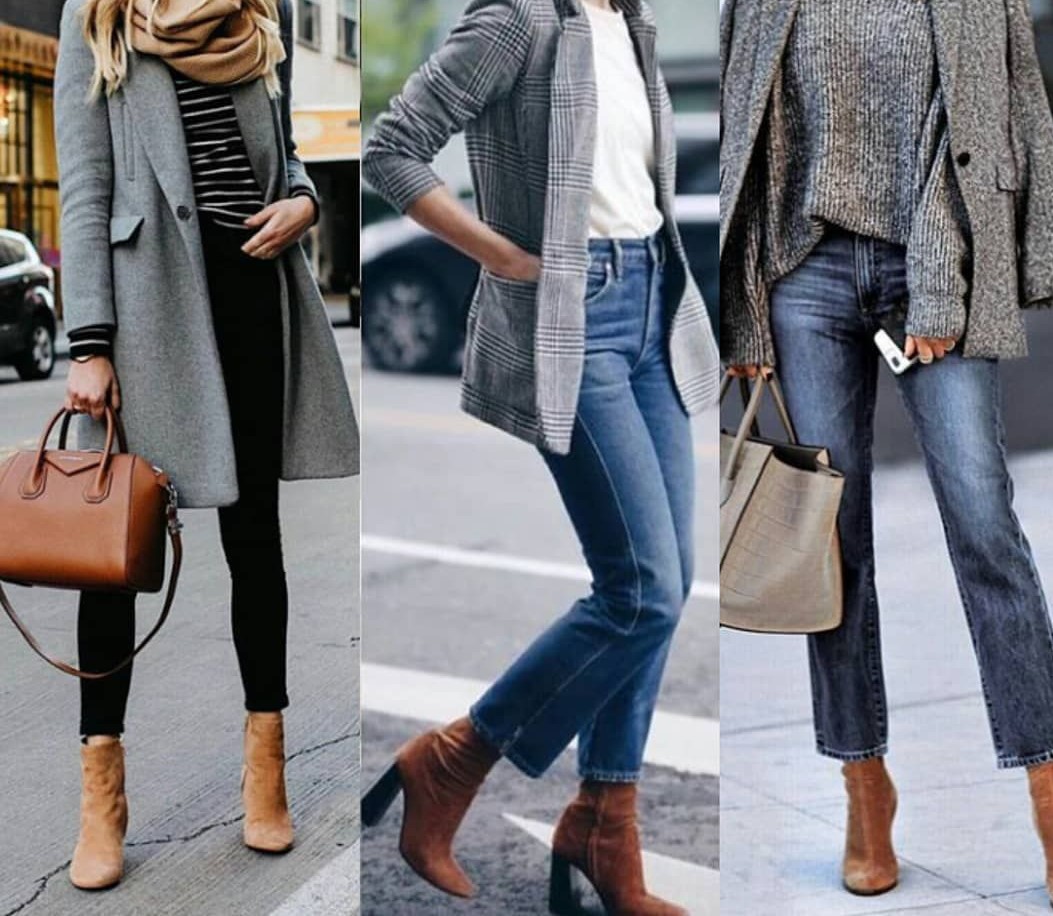 Street Style Inspiration (from Pinterest)
Love the chocolate brown boot with the black and white outfit!

If I had another $1000 gift card, I'd purchase Golden Goose sneakers. I am often asked if Golden Goose sneakers are worth spending the average price of $495-$530.  I think so! I don't look at this shoe as just your average sneaker. Instead, I look at the price per wear of purchasing a comfortable statement shoe that can be mixed in with my denim, dresses, skirts, and joggers.  I've owned my current Golden Goose for several years and still have them on rotation. Customers always ask me about them because of the cool-girl vibe they add to any outfit.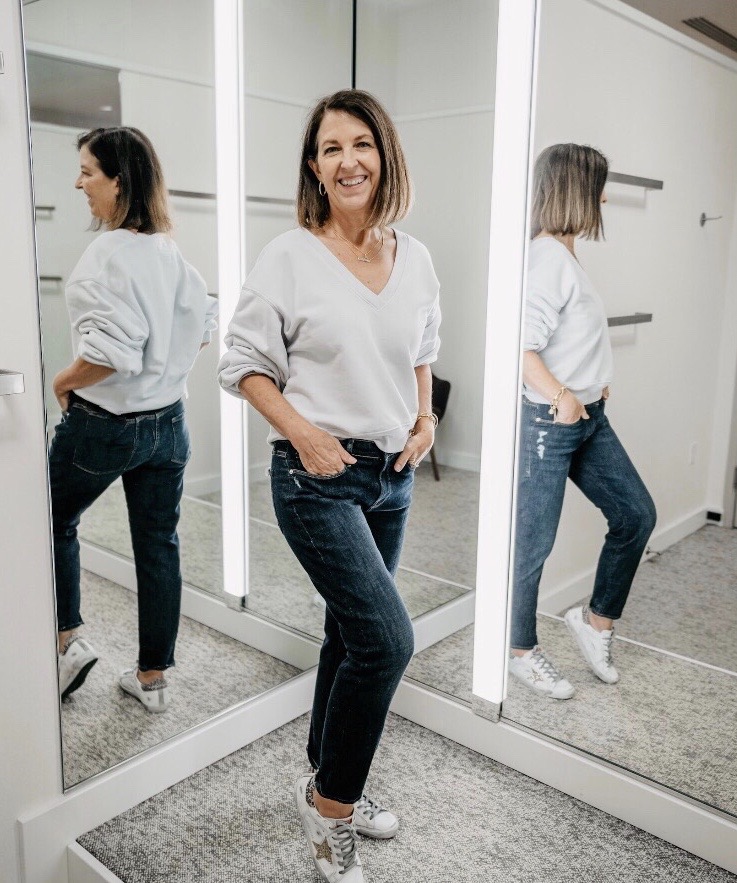 Golden Goose Superstar, Citizen of Humanity Denim, Agolde Sweatshirt

Shop the Dupes

Golden Goose Street Inspiration (from Pinterest)
Along with the Golden Goose sneakers, I always like to add to my jewelry wardrobe, so I'd also choose a diamond Pave pendant necklace for layering.  It's by Monica Vinader and is priced at $215. Monica Vinader offers beautiful 14 karat gold, white, yellow, and rose gold jewelry at affordable prices. I'd also add high waisted Levi denim for $98, and an Agolde sweatshirt for $138. I had a little extra to spend, so I picked a Better than Sex mascara for $13. The total is $994.  So there you have it, two very different ways to spend $1000.
Monica Vinader Diamond Pave Pendant

Shop the Post

What would you buy if you were given a $1000 Nordstrom gift card? I would love to know.
Thank you for reading and all the support you've given me throughout the Anniversary Sale. If you have any questions, please feel to reach out. I am happy to help with any styling questions you might have.  Want an appointment? I am taking in-store and virtual appointments too. DM on Instagram or email me at stylishsandy81@gmail.com.
If you would like to subscribe to my blog,  please click here and you will be directed to the Home page where you can click on the subscribe button.
Don't forget. The Anniversary Sale ends on August 30th.  I've added Anniversary merchandise throughout the blog so I hope you have the opportunity to take advantage of the sale prices.
Hugs,  Sandy