Welcome to the first edition of Stylish Sandy! I am glad you are here. This is the first in a series of fashion and lifestyle posts highlighting my fashion favorites, must-haves, and personal styling tips. During my career as a personal stylist, I've developed an updated classic style that features accessible style inspiration for everyday life, high-low looks, and a contemporary take on "classic" with up-and-coming designers and edgy pieces. I can't wait to share my expertise with you.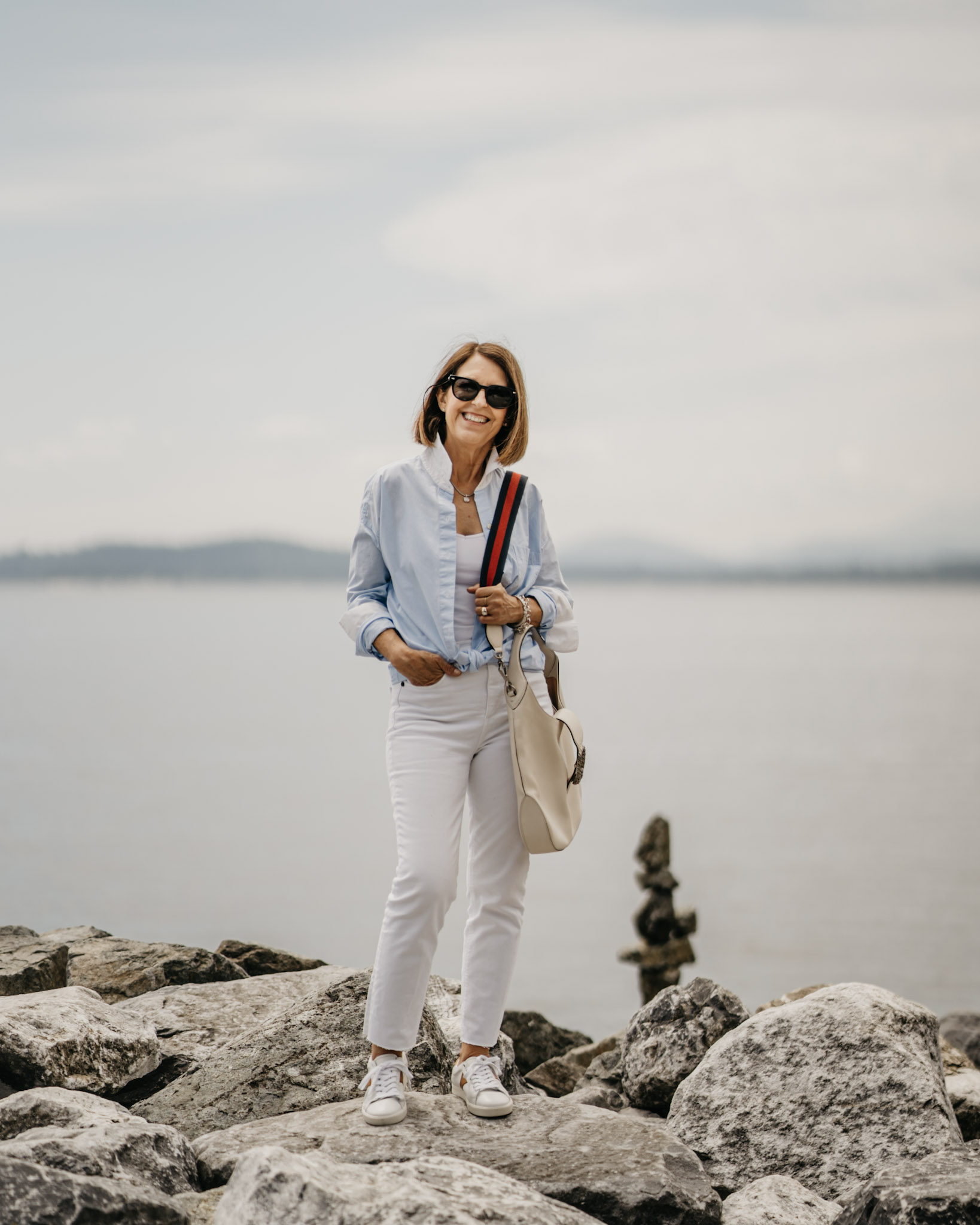 I am fortunate to live in Seattle and enjoy taking advantage of activities on and off the water. Meeting a friend to take a walk along the beach is always relaxing and leaves me feeling refreshed and ready for the day.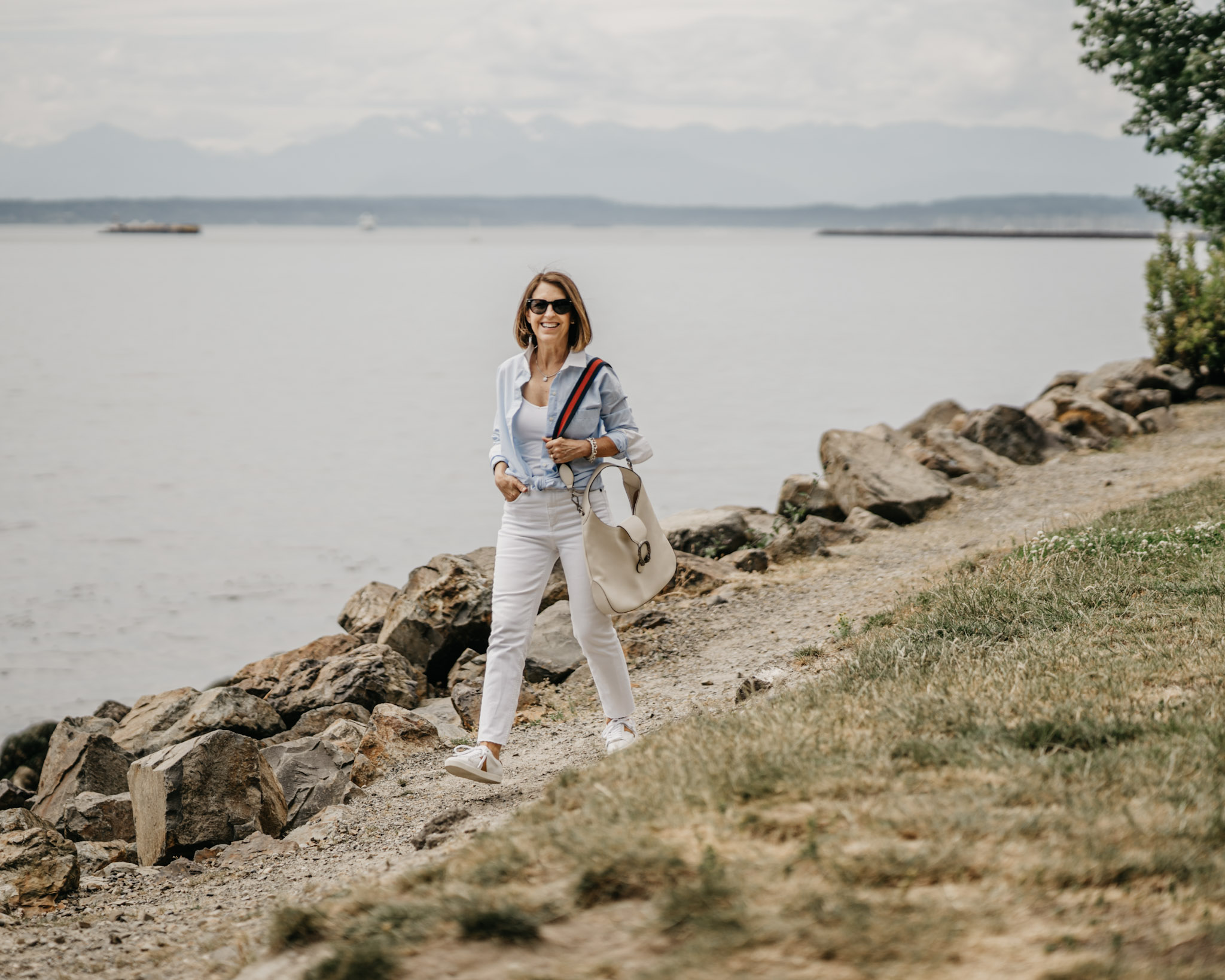 Today I am meeting a friend to walk along Myrtle Edwards Park. I'm wearing an easy, classic outfit, including high waisted white denim, an oversized button-up, and white sneakers. White jeans are the perfect pant for summer; I have several pairs with different hem lengths and reach for them all the time. This pair of high waisted denim is a go-to because it hugs in all the right places and keeps its shape. Plus, we all know that not every white denim is flattering, but this one gets the seal of approval. If you are more of a mid-rise kind of a gal, here and here are some great options to keep you looking fresh in your white denim looks.  Pair with an oversized button-up or edgy graphic tee to create a comfortable, on-the-go outfit to set you up for the day. For my casual, walking look, I grabbed a favorite blouse that I bought last year, but I've included similar options here and here. Tie your top in front, french tuck, or wear open as a lightweight covering over a tank top or T-shirt.  This is truly a wardrobe staple that you will wear for years.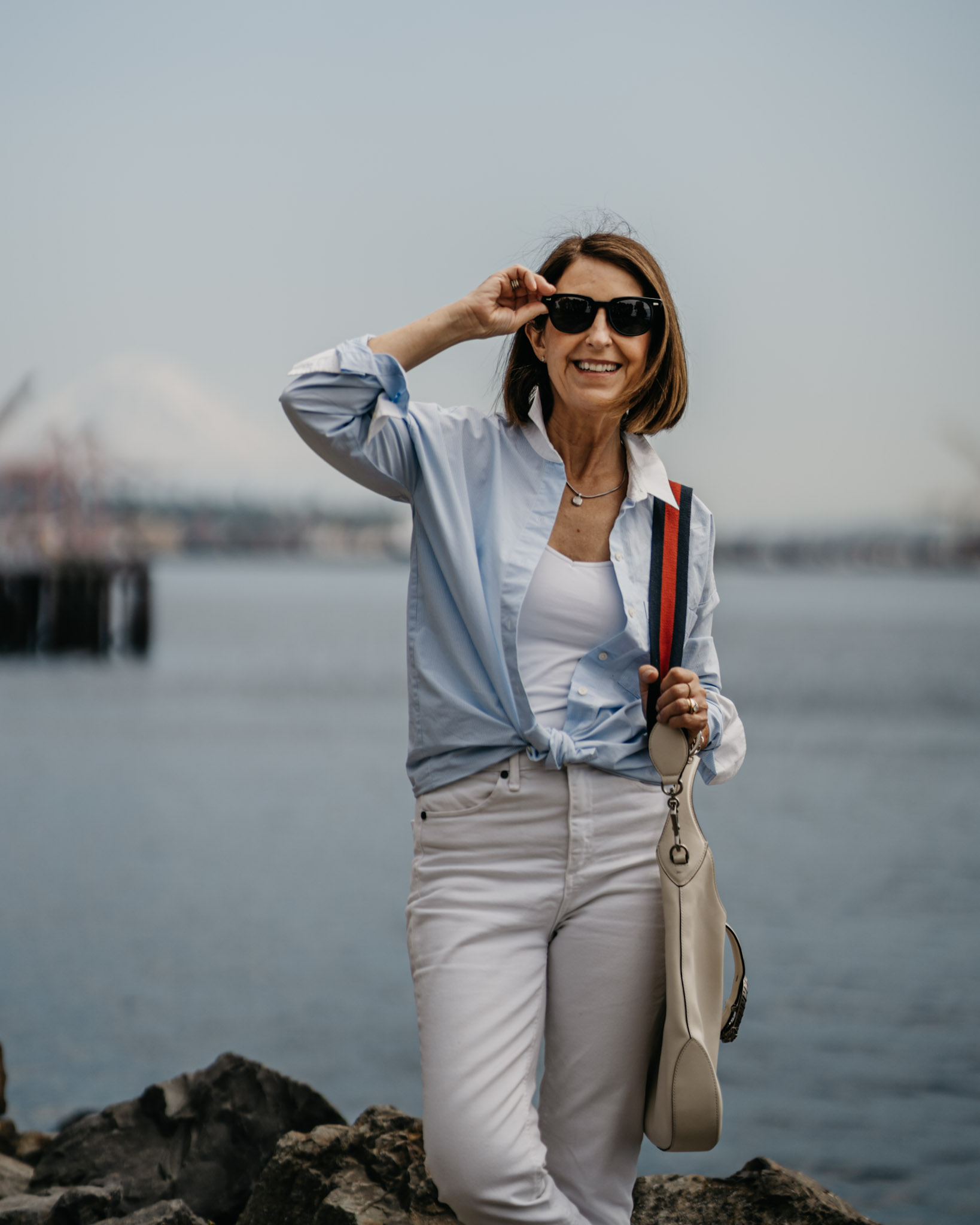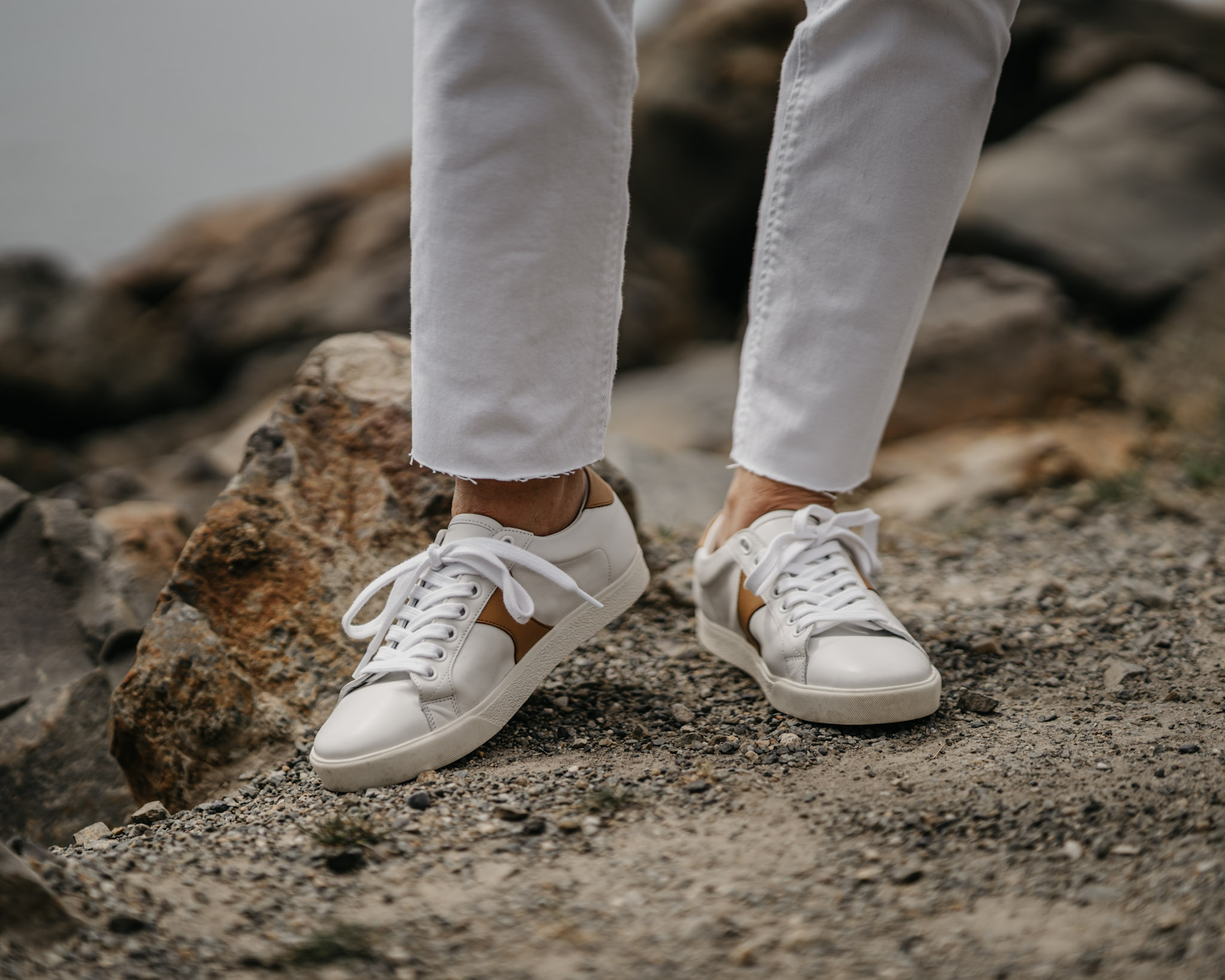 This summer, I'm loving a crisp white sneaker.  It's clean and chic, and can be worn with everything from my white denim to a colorful skirt. White sneakers are versatile and come in so many flavors that there's a sneaker for every personal style. My daughter has been rocking cutoff shorts with a platform Nike Air Force 1 while I've been gravitating to my favorite Gucci New Ace or Celine sneakers. I've included a few favorite's here and here. As we get further into summer, let me know if you give this look a try!
Thanks for reading, I'll see you next time.
Hugs, Sandy