Merry Christmas and Happy Holidays! I hope you had the opportunity to spend time with your family and loved ones this holiday season. I celebrated Christmas Day with my family, which was so much fun for all of us.
There is a styling tip I want to share with you that will easily elevate your look. Of course, it's a timeless tip and has been around a long time, but it is worth mentioning to remind you how easy it is to create chic outfits—Who What Wear also wrote an article about this topic. You can read the article here.
Add A Sweater Around Your Shoulders
This simple tip is a fashionable and practical way to add style and an extra layer of warmth to your outfit; plus, it's a look that can be dressed up or down, depending on the season and occasion. For example, try tying a chunky sweater over a blouse, turtleneck, blazer, or coat for a casual look.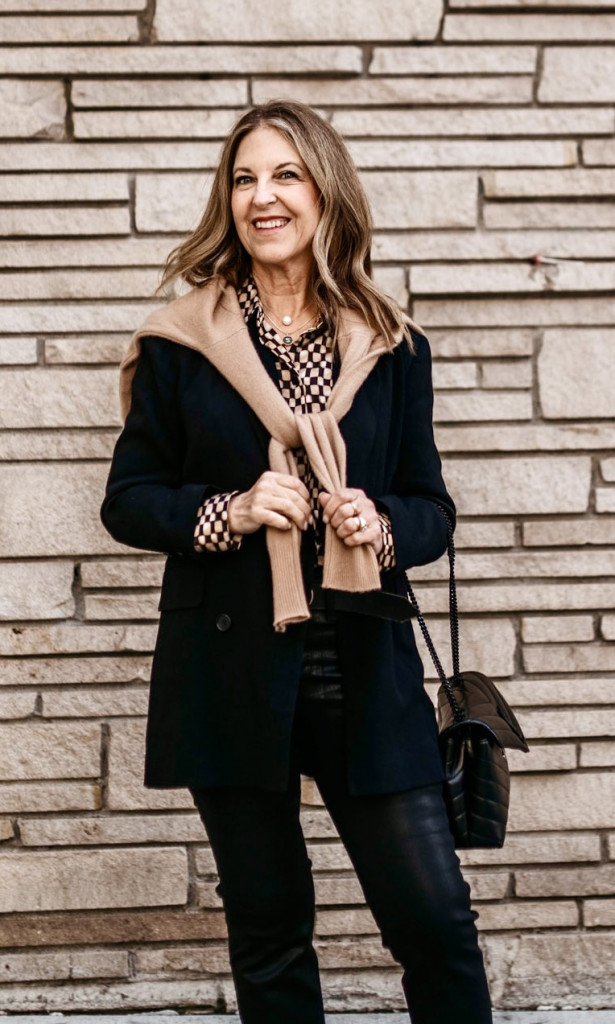 Street Style Inspiration – From Pinterest
Below are a couple of street-style photos using this styling tip.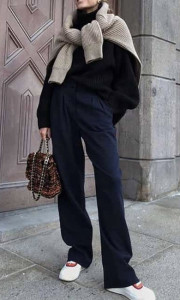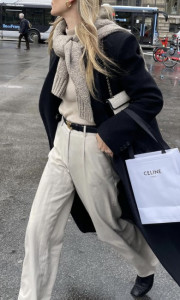 Most items on the 4 style boards are currently on sale!
Style Board  11 | 2 | 3 | 4 | 5 | 6

Style board 2  1 | 2 | 3 | 4 | 5 | 6

Style Board 31 | 2 | 3 | 4 | 5 | 6 | 7

Style Board 41 |2 | 3 | 4 | 5 | 6 

Thank you for reading! I hope you enjoy trying this styling tip.
xo Sandy