Happy New Year! It's official – 2023 is here, and I can't wait to see what the new year brings. To kick things off, let's look back at the top 5 categories of clothing you loved and bought in 2022. These items are all wardrobe essentials that can be mixed and matched to create countless stylish outfits. So whether you're dressing up for a special occasion or running errands, make sure you have these must-have basics in your closet. Here's to a fashionable 2023!
Jeans
Many outfits start with a good pair of jeans, and this past year, we opted for styles like straight-leg, flare, and bootcut styles. These styles offer endless possibilities for mixing and matching to create fashionable looks.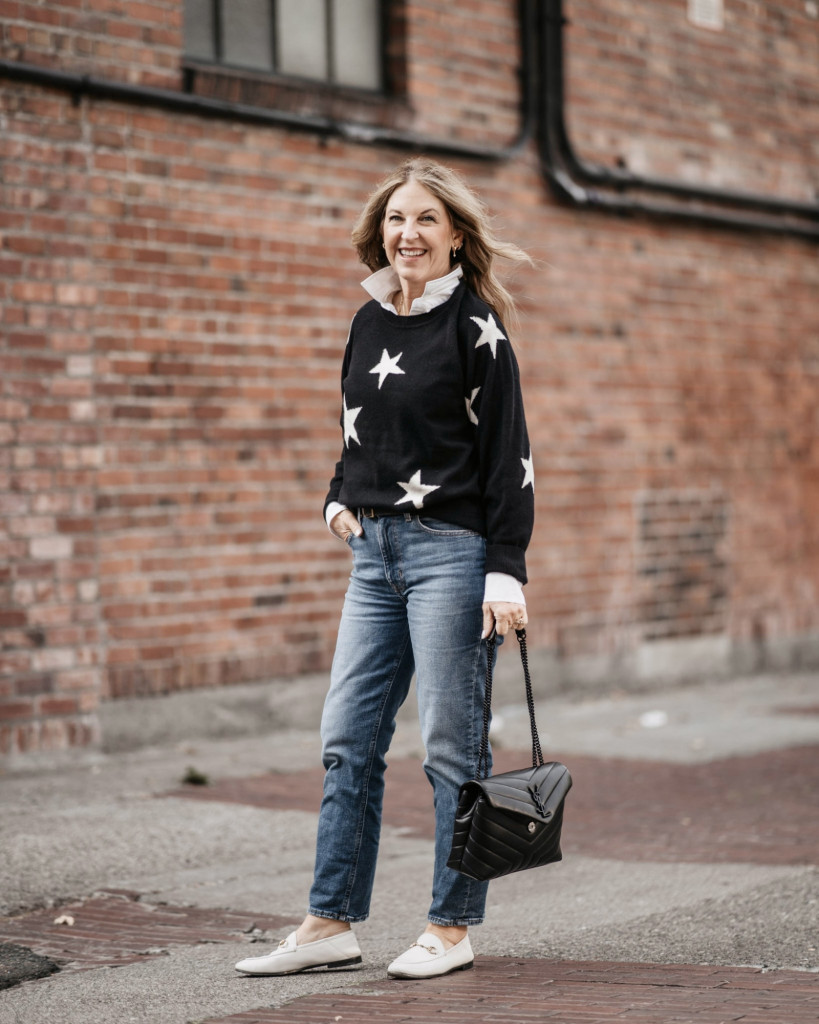 Similar Straight Denim, White Blouse, SimilarCrewneck Sweater, Loafers, Crossbody

Cardigans
Cardigans are a favorite item and are perfect for layering over outfits to create a more casual look. Cardigans are a must-have item in any wardrobe when you wear them with a Nordstrom collared shirtand slacks for a more professional look or pair them with jeans and a t-shirt for a casual and comfortable outfit. They are essential items you will reach for in 2023 too. I love the J.Crew Cardigans, any many of you did also.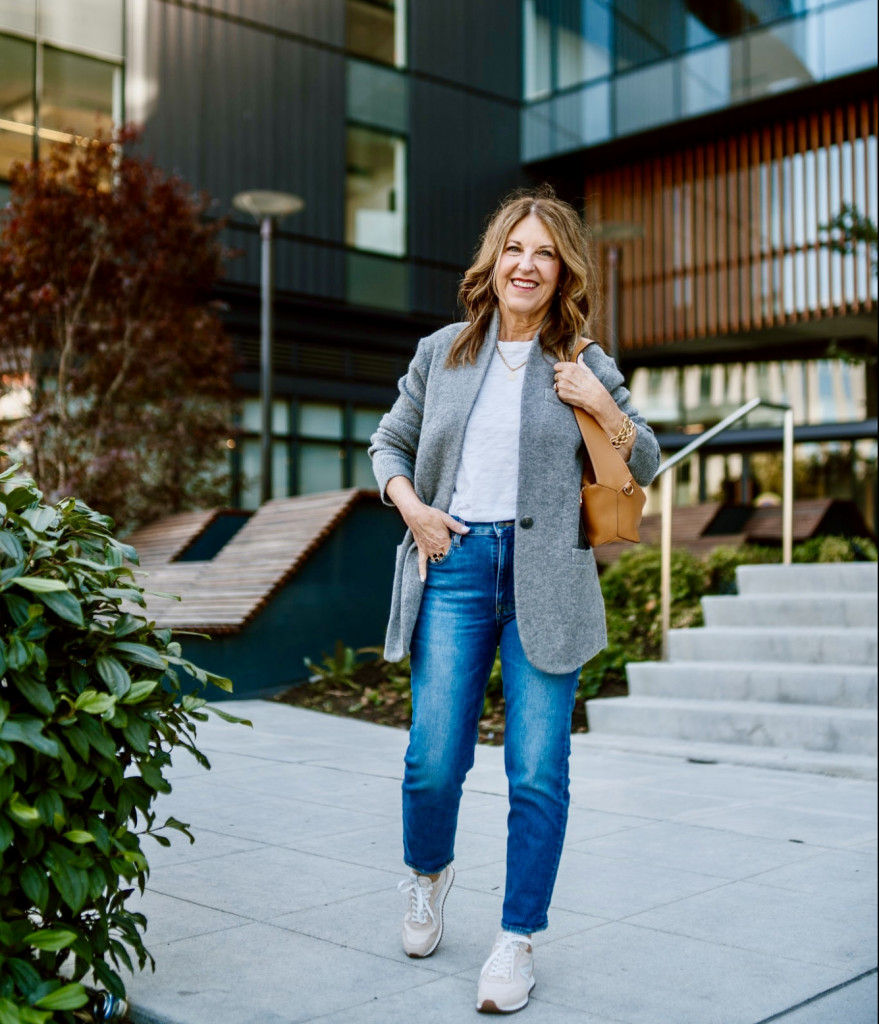 J.Crew Cardigan, ATM t-shirt, Similar Paige Cindy Jeans, Rag & Bone Sneakers, Loewe Hobo Puzzle Bag

Sweaters
We love our sweaters; they were popular items this past year, especially cashmere sweaters. They're comfortable, luxurious, and perfect for adding a touch of sophistication to any outfit. Striped sweaters are another classic style that was popular last year and will continue to trend in 2023. You can layer them over a collared shirt or tie them around your shoulders.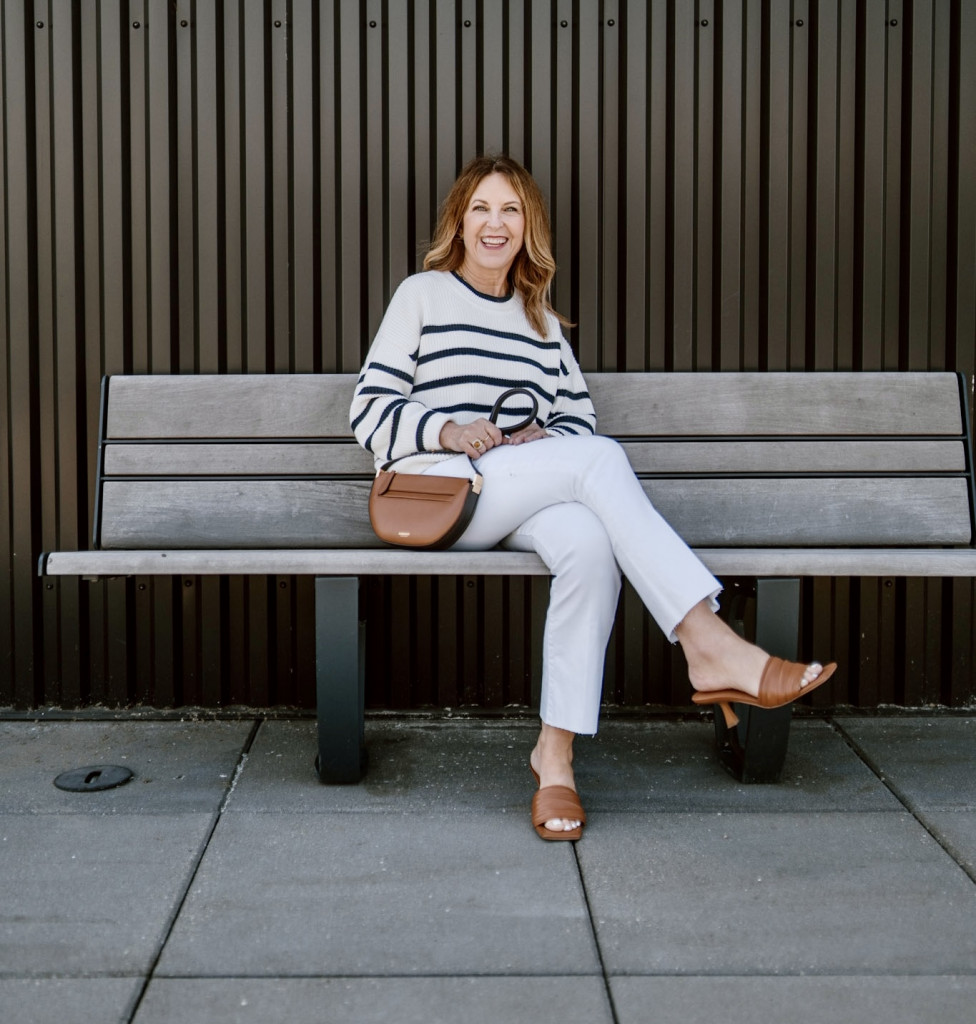 Similar Stripe Sweater, Similar Mother Hustler, Similar Mules, Burberry Shoulder Bag

Blazers and Handbags
Blazers were one of the most popular purchases of the year, and I can see why. They're versatile items you can dress up or down to suit any occasion. So whether you're wearing one with jeans for a casual yet put-together look or pairing it with a dress for a more formal event, blazers are must-have items in any wardrobe. A few favorites are here and here.
This tote was a popular style this year and continues to trend for 2023. The Saint Laurent handbags are a popular style we like too.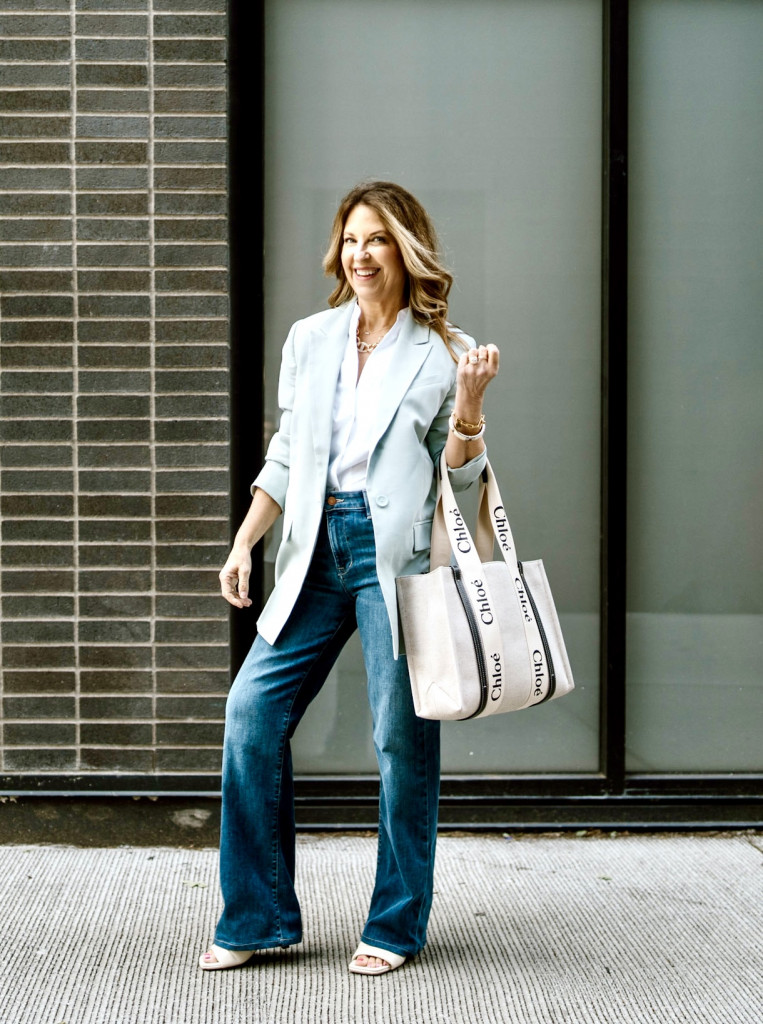 Similar Blazer, Similar Blouse, Similar Jeans, Chloe Tote, Vince Heels

Joggers
Vuori performance joggers were the #1 choice for casual joggers. Not only are they comfortable to wear, but they're also ideal for running errands or relaxing at home. Plus, if you travel, they are perfect to wear on long flights or casual days at your destination. I own several pairs and I wear them with a favorite t-shirt, Sweater and a denim, utility or short puffer jacket.

Thank you for reading. Let's have a fashionable 2023!
xo Sandy