It's always exciting to go to work and see what new products have hit the floor. There are bound to be some instant favorites I love right away and can't wait to try. Today I thought I'd share some of my most recent favorites I discovered while looking through new merchandise. These pieces are a spin on basics and will be sure to spice up your wardrobe.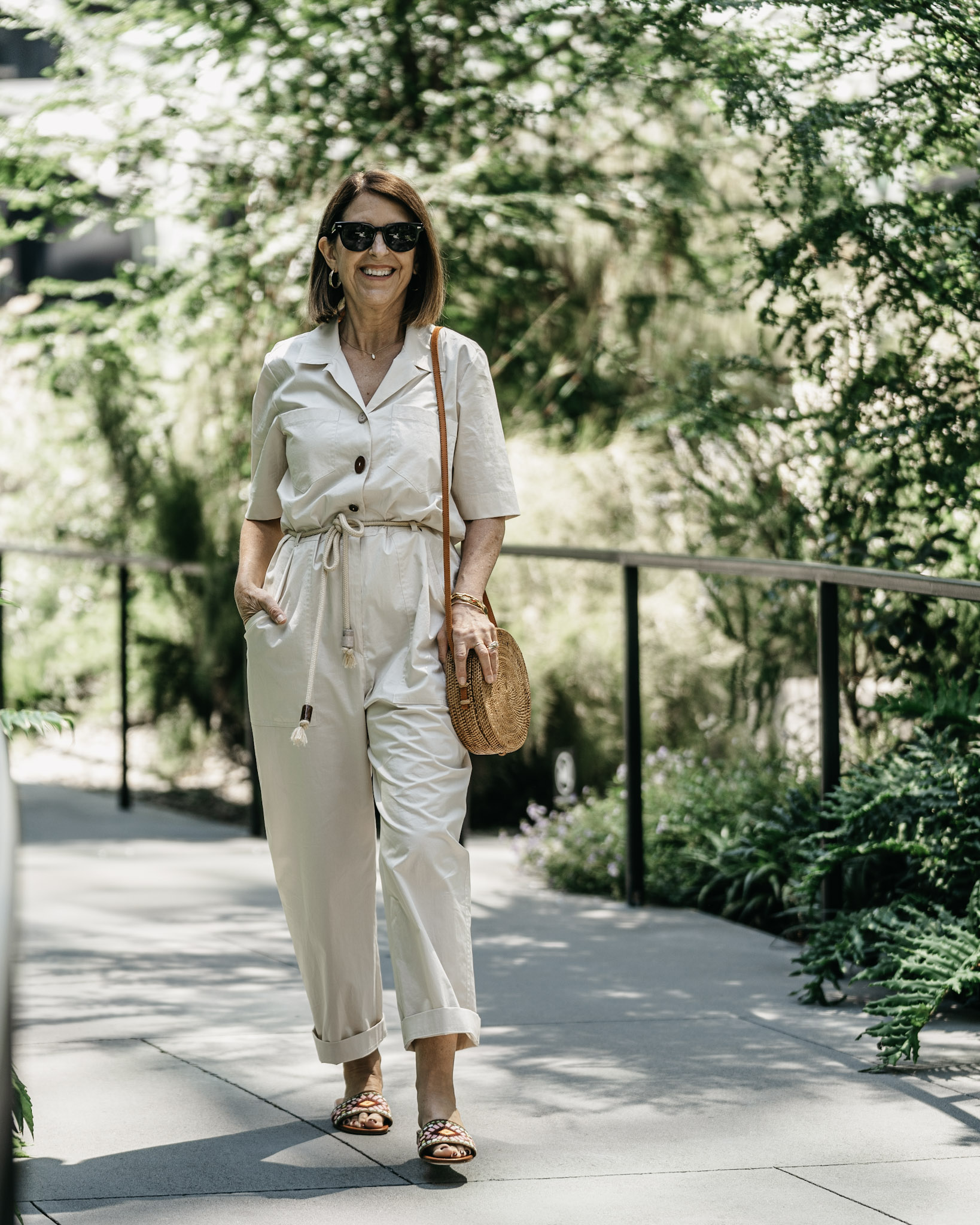 Nanushka
Lately, I have loved the jumpsuit trend, and this one from Nanushka does not disappoint. Nanushka is a contemporary fashion house based out of Budapest and produced in Europe. They offer a clean, modern, and comfortable aesthetic. Plus, they also strive to create sustainable products. I particularly like the vegan leather they use on some of their styles here and here. The leather feels like butter and drapes beautifully across the body. Nanushka makes comfortable garments for the "modern Bohemian," so if you are looking to step out in stylish yet practical looks, this will be the designer for you.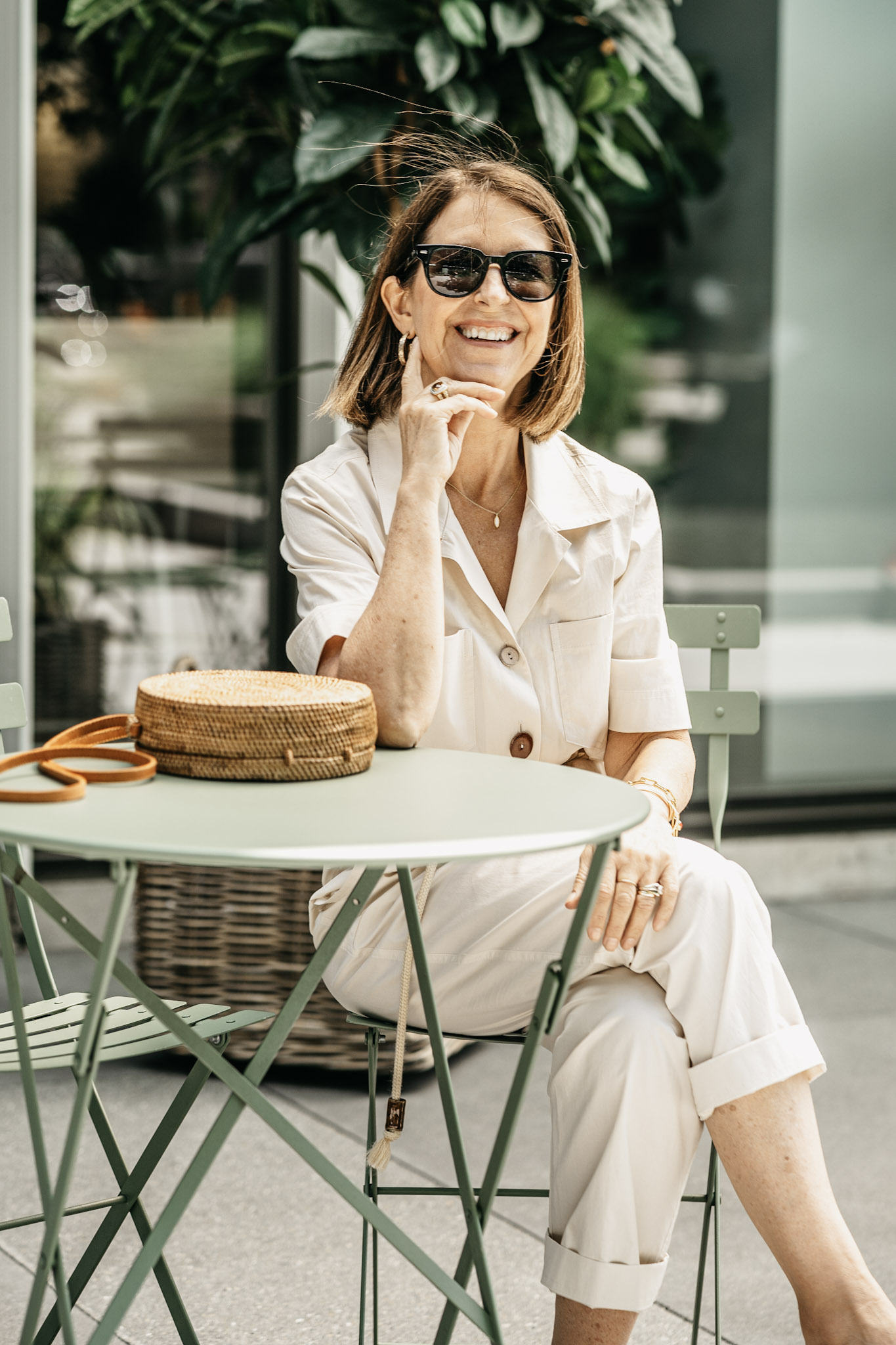 I wore this jumpsuit on Friday as an effortless work-look and plan to wear it to a barbeque and ladies' night out too. Its oversized shape and tie belt make it ideal for a variety of body types. I've styled it on both tall and petite gals and have loved to see how great it looks on different bodies. For reference, I am 5'2″ and ordered a size XS.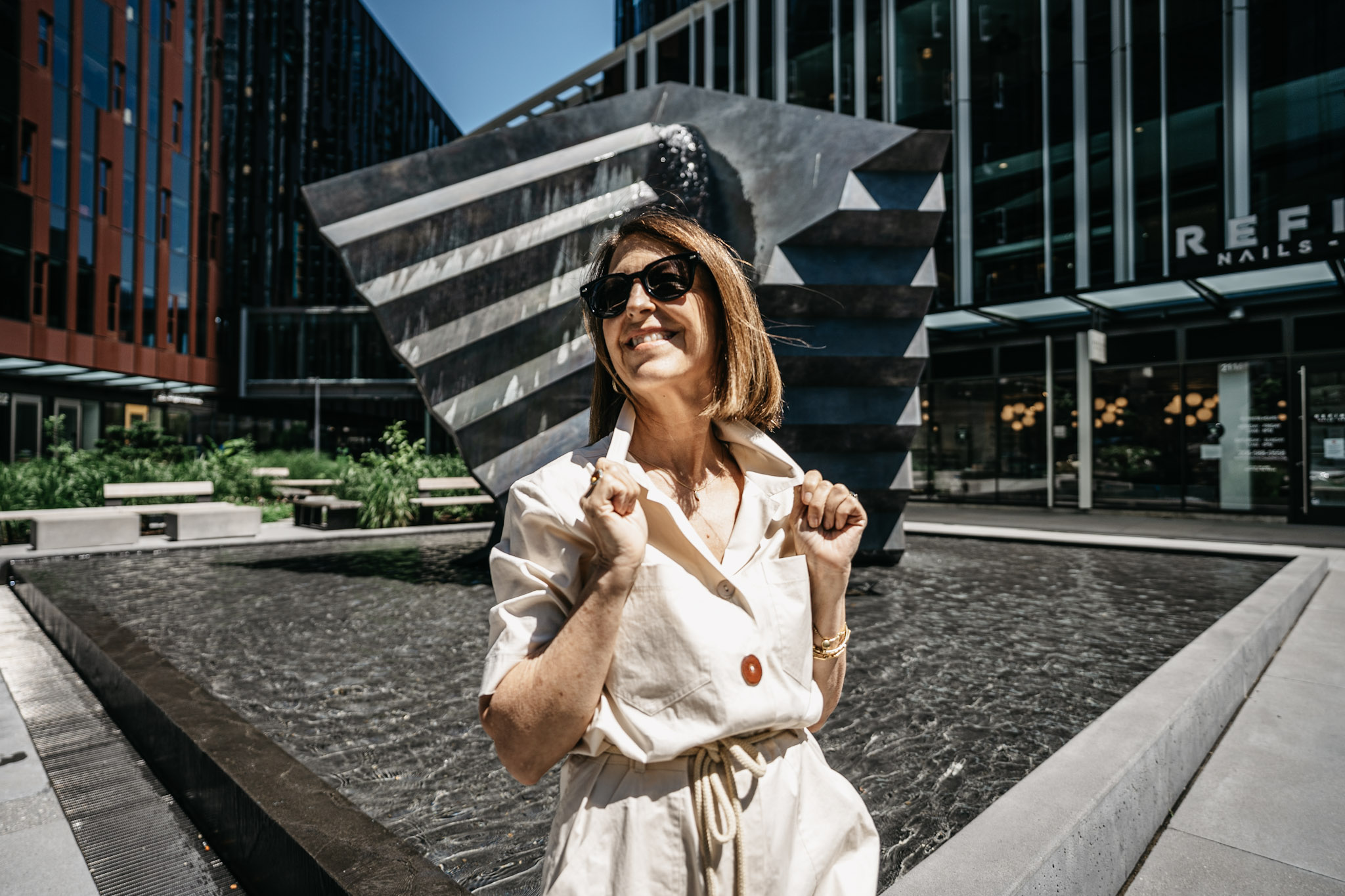 Shop the Look

If you follow me on Instagram, you've probably guessed that I buy a lot of neutral basics. While I love a staple, I occasionally find a colorful, fun must-have item that draws me in. That was the case with this dress by Stine Goya. When I saw this print and trendy loose silhouette, I knew I needed it for the summer! Stine Goya was established in Copenhagen, Denmark, and is known for its blend of colors, prints, and sustainable merchandise. Like Nanushka, they strive to create pieces that are beautiful yet environmentally conscious.
Stine Goya
With an artistic and cheerful print, this chic, feminine dress checks several of my boxes I'm looking for when picking a dress following the baby doll + puff sleeve trend.
I have worn it belted for a structured look or unbelted to achieve a more casual style. I love the midi length, plus the trendy puff sleeve and pockets are a welcome bonus!
Prada 

 Jeffrey Campbell
Shop Self Tanner and Sunscreen

Valentino
So give them a try and spice up your wardrobe; you will never edit these looks from your closet.
Do you like learning about different designers? Leave a comment, I'd love to hear from you.
Thanks for reading.
Hugs, Sandy