Last week, I went to Nordstrom and J.Crew, two of my favorite spots for finding festive items, and found holiday separates that will be part of my go-to outfits throughout the season to create stylish outfits. Why do I like separates so much? I like having options—pieces to mix and match to create many outfits.
I've laid out the items I found like a capsule wardrobe – think of it as your style blueprint. You can choose your favorites to create outfits that speak to you, as all the pieces work together. Plus, I've thrown in various shoe choices and handbags to spark some outfit inspiration. There are endless outfit combinations!
Holiday Pieces to Mix and Match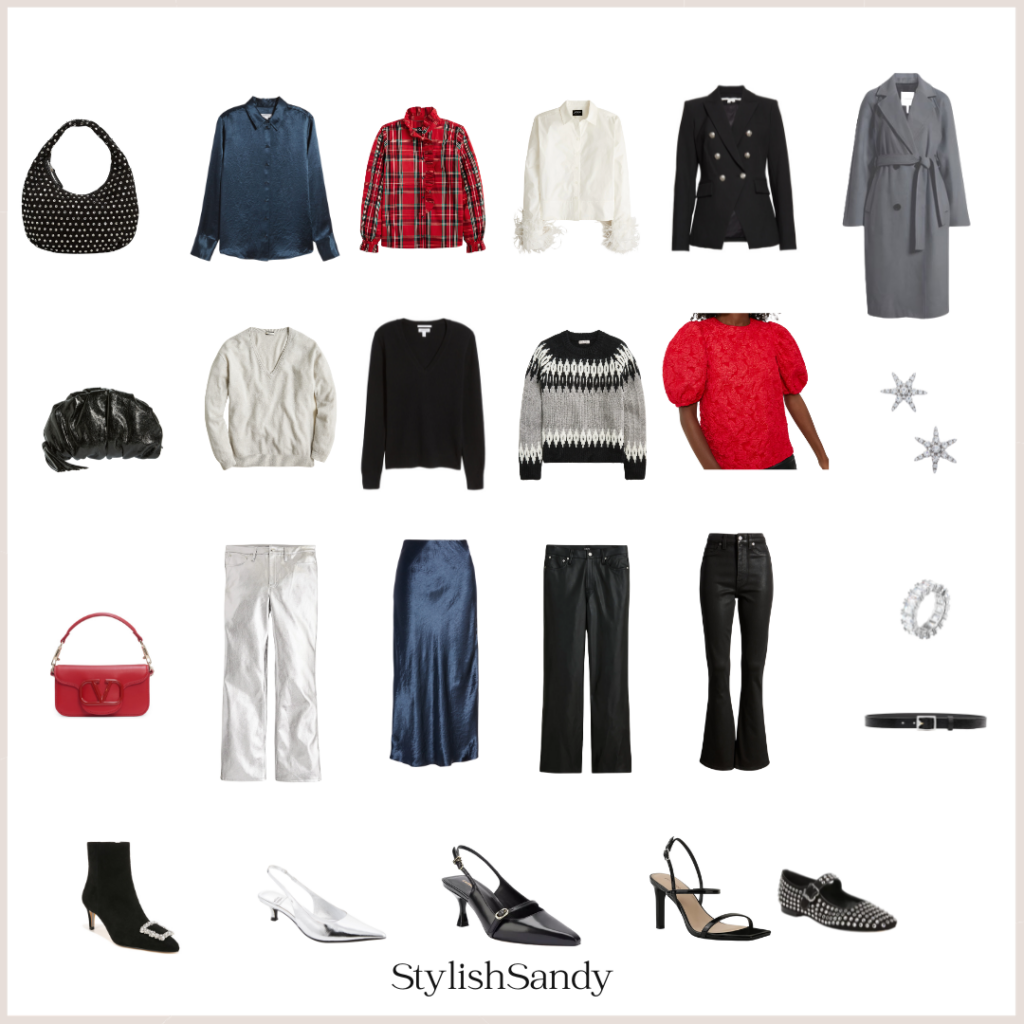 Shop The Post
Row 1:

Row 2:

Row 3:
Are you curious about the silver pants? Metallics are trending, and I find them fun and festive to wear. Plus, they are easy to mix and match, too. Try a monochromatic look by adding a neutral sweater, or a plaid shirt, a navy sweater, a black turtleneck, a blazer, or a hot pink button-up. However, these silver pants run big, so make sure you size down. For reference, I'm wearing a regular size 25 in this reel and exchanging it for a petite 25. You can also wear faux leather pants or black-coated jeans. Plus, I love the versatility of this navy skirt, too. It's a seasonless item you can always rely on. 

Row 4:
Add extra flair to your outfits with your footwear. I've tried all these shoes except for the black slingback, which is beautiful and worth considering, and I can vouch for their comfort and style. I must mention the Sam Edelman Mary Jane flat – it's been quite the hot item and was temporarily sold out. But I just discovered that it's back in stock but in very low quantities. You might also like this alternative option or this one too. 

Don't forget to add those essential accessories to complete your holiday look. A beautiful bag, a stylish belt, and festive earrings will finish the look. Also, don't forget – a pretty lip color and fragrance. It's all about those small details that elevate your style. 
Outfit Ideas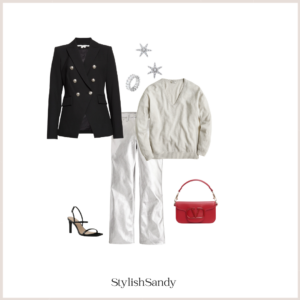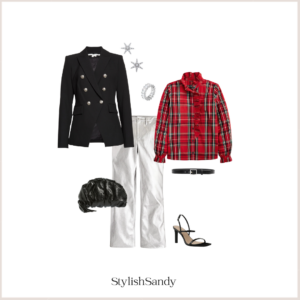 Shop The Post
Left:

Right:

More Outfit Combinations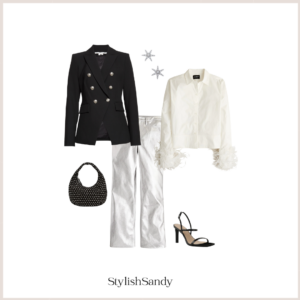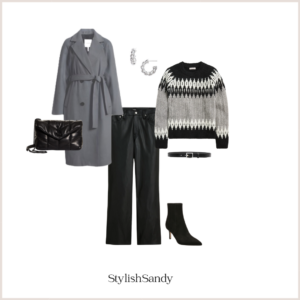 Shop The Post
Left:

Right:

Here are a few sales going on I like and I think you will too.
One sale I want to share is Colleen Rothschild's skincare. I've used the CR line for over a year and love how the products feel on my skin and the results. She's having her best promotion of the year- 30% off all products (except gift cards and Advent calendars) site-wide, November 12th – 16th using my discount code: STYLISHSANDY30! Here are a few favorite items I can't live without, like the Radiant Cleansing Balm (trust me, it feels fantastic), the Quench and Shine Restorative Hair Mask (positive feedback from my girls), and Glycolic Acid Peel Pads. Try the Discovery Collection to try her skincare line, or give it as a gift.
You might also like – Nordstrom has a fragrance promo—15% off selected fragrances. A few best-selling fragrances on my list are here, here, and here. Plus Nordstrom is having triple points too.
Also, Madewell is having a site-wide promo. You will see me carrying the Essential Bucket Bag in Chocolate Raisin  I'm wearing it in this Instagram reel.
Also, in case you missed it, take a look at fall casual favorites.
Thank you for reading. If you enjoyed this post, don't forget to tap the subscribe button and recommend it to a friend. Subscribing ensures you receive all the blog posts directly in your email, so you never miss a post. Also, I've updated my LTK shop. This is a one stop shopping spot for all my content, including app-exclusive content. Make sure you search for, Stylish Sandy.
Feel free to share any questions or comments you have. Thank you.
xo Sandy