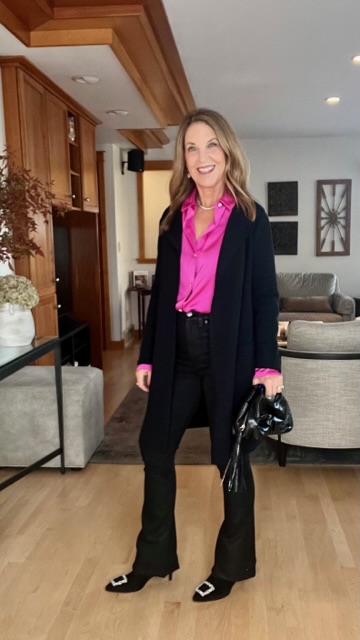 I always get excited at the beginning of each month, mainly because it's when my N6 styling friends and I get together to pick the new items for the N6 drop. We're passionate about fashion, and each month, we've made it our tradition to handpick six clothing items that we believe are nice additions to your wardrobe. These six pieces will blend effortlessly together and with the rest of your wardrobe. This November, we focused on fall items that can go from day to evening. Plus, a few pieces have a touch of glitz and glam to prepare you for your holiday activities and liven up the essential items in your wardrobe.
The November N6 Drop
1. Halogen Button-up Shirt
The N6 drop consists of 6 categories. The first item my stying friends and I picked was the Halogen button-up, a beautiful button-up to wear with jeans, coated jeans, or a pleated or silk skirt. The crystal buttons add a a little festive glitz and glam to for the holiday season. It's available in many rich  for the season, so you might want to get multiple colors or give one as a gift.
Many colors available, including black in sizes XXS – XXL.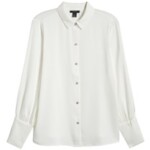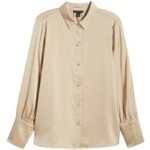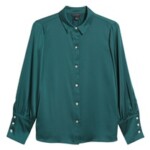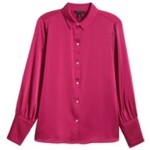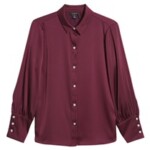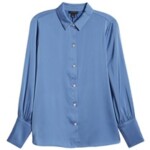 Shop The post

A few other button-up shirts that caught my eye. 

2. Rebecca Minkoff Ruched Clutch
The Rebecca Minkoff pouch clutch was an easy choice and hand-picked by all of the N6 stylists. This clutch is designer-inspired and has proven to be a timeless choice. Plus, I always love how an accessory instantly elevates any outfit, even if you are wearing jeans. It's also available in either gold or silver. 
Shop The Post

Here are a few more beautiful styles youy might like!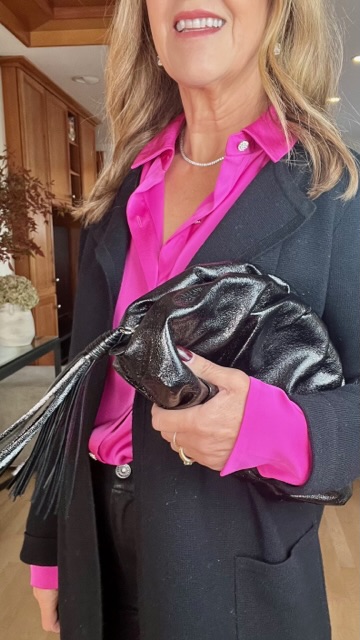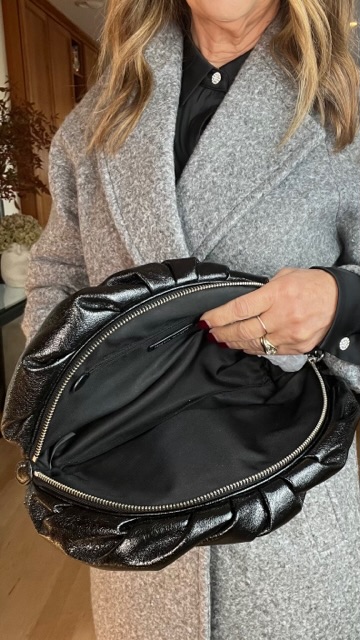 3. Avec Les Filles Belted Longline Coat

A wrap coat is a classic style to wear with the other N6 drop pieces and other outfits in your wardrobe. I like this grey color styled with the black jeans; it adds another color to your outfits and is timeless and chic.
Shop The Post

Here are some other gorgeous coat options worth checking out!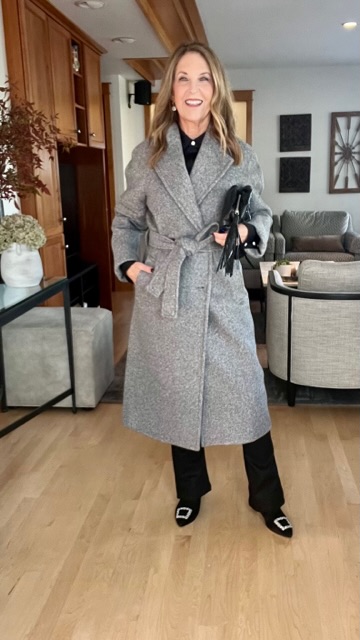 4. 7 For All Mankind Coated High Waist Skinny Bootcut Jeans
As fall arrives, I always have a pair of coated jeans in my closet. They're under-the-radar denim, making any outfit dressier, even when you're wearing jeans. The fit is true to size and stretchy through the middle and thigh. I prefer them styled with heels to create a long leg, or you can always hem them and wear them with flats. I'm 5'2″ for reference, and I gave them a 2-inch hem for the perfect length.
Shop The Post

Here are few other options.

 5. Halogen Embellished Button Cardigan
We were  drawn to this sweater, thinking it would be versatile to wear during for the day or evening. You can button it up and wear it as a shirt or leave it open over a sleeveless tank, a t-shirt, or a slip-dress. I show it in the plum to add color to the mix, but the black is versatile and a great choice. It's a nice sweater to wear now and throughout the holiday season. You can see more fall sweaters on my blog post here.
6. Sam Edelman Ulissa Pointed Toe Bootie
A fun shoe always adds interest to an outfit, and this designer-inspired bootie makes it effortless. It's an easy way to introduce a touch of glitz and glamour to any outfit, whether you're wearing  jeans, or a skirt like here, here, or here.
Shop The Post

Other timeless boot styles I've been eyeing.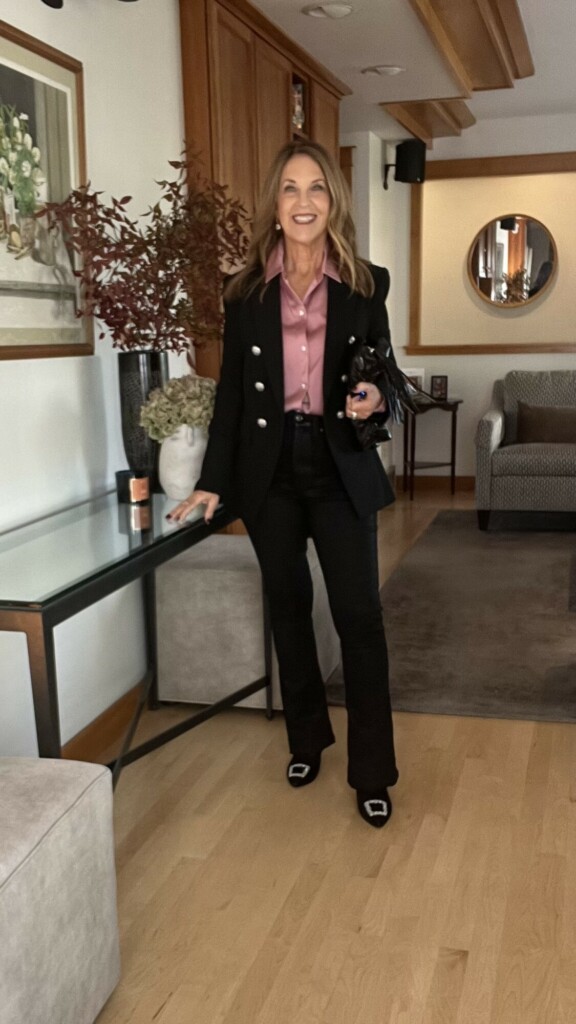 Shop The Post

In case you missed it, here's another fall N6 drop. Or a favorite of mine is here.
Thank you for reading. If you enjoyed this post, don't forget to tap the subscribe button. Subscribing ensures you receive all the blog posts directly in your email, so you never miss a post. Also, I've updated my LTK shop. This is a one stop shopping spot for all my content, including app-exclusive content. Make sure you search for, Stylish Sandy.
Feel free to share any questions or comments you have. Thank you.
xo Sandy